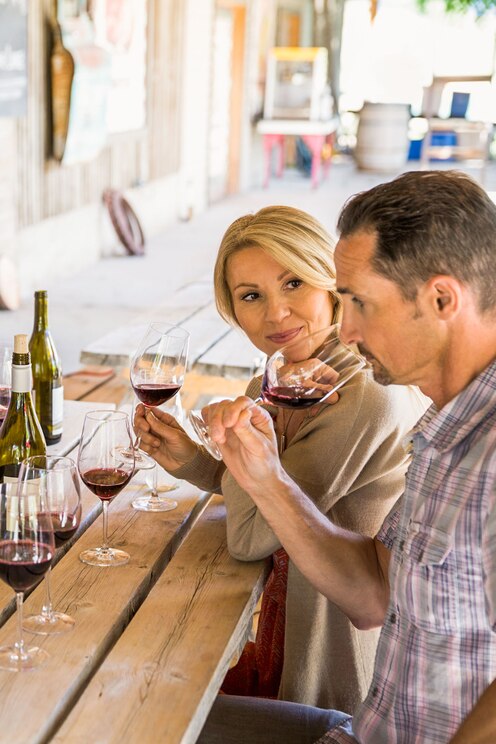 Learn about the wines of New Zealand
Learn about the wines of New Zealand
We'll welcome you to our wine education & events hub in Central Wellington with a glass of wine to help you get settled in. At a leisurely pace we'll explore the regions, winemakers and styles that make up New Zealand wine. While the international wine-lover knows us for crisp, vibrant Sauvignon Blanc and plush,…

Bread, olives & nuts Our snacks menu changes regularly. If you have any dietary preference, please let us know at the time of…

Wine Antipodes sparkling water will also be readily available throughout the tasting.
Your wine-loving hosts are a collection of professionally trained wine nerds who have dedicated themselves to making wine knowledge accessible and enjoyable. The team includes Stephen - Wellington's only Master of Wine; Canadian Dip-WSET graduate, Elissa; and two certified Somms: Caitlin the Bay-area ex-cheesemonger, natural wine lover and the French, classically trained, Michelin star working Sylvaine. If titles don't impress you much, we know our wine, we love our wine and we want nothing more than to share it with you. We look forward to welcoming you soon!
You'll be joining us at our wine education and events hub. The hub is a community-minded tasting space where our doors are always open and there's always a bottle of something interesting on the go. We're situated inside the Production Shed, a former movie and tv production house with a lot of eclectic charm showing through in the corrugated iron exterior and the industrial interior. This is not your typical tasting room!
ワインテイスティング
Learn about the wines of New Zealand