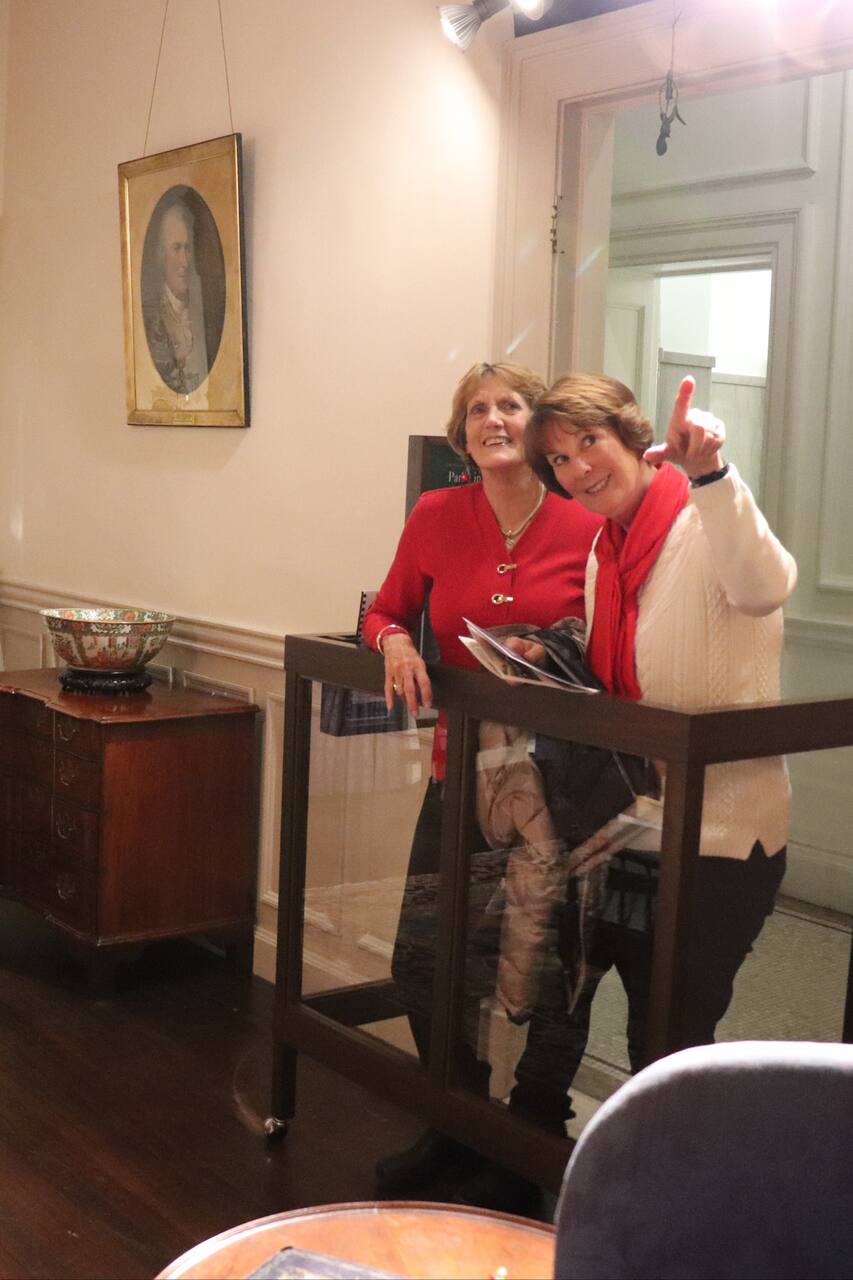 Secrets & Scandals in the DAR Museum
Secrets & Scandals in the DAR Museum
Katie: I've spent most of my career dressed in funny clothes. After 20 years in living history museums, I know how to guide you through history in an entertaining and memorable way. On weekends I shear sheep and weave on a loom that's bigger than my car. Hayley: I keep myself busy working as a gallery educator at three museums in the DC-area. I believe all objects and artworks offer unique…
The DAR Museum supports the mission of the DAR (Daughters of the American Revolution), whose three main goals are education, historic preservation, and patriotism. The Museum collects, exhibits, and educates the public about American decorative arts (furnishings, paintings, textiles, think anything you have in your house). This allows us to tell the story of the American home.
こちらは
社会貢献体験
です。参加費は全額、「DAR Museum」に寄付されます。
Discover shocking secrets among the DAR Museum collection. Counterfeiting! Piracy! Immorality! What else will be revealed? Find out the true stories behind these museum objects that their creators or owners would not want you to know. Everybody has a few skeletons in their closet; we're about to open the door... Your journey takes you through several of the museum's period rooms (each depicting…
We will be walking on hard floors for about an hour, so wear comfortable shoes.
Reading glasses (if you need them)
Comfortable walking shoes
We will be touring Memorial Continental Hall, which is on the National Register of Historic Places. It was built in 1910 and hosted the 1921 Conference on the Limitation of Armament following World War I. More recently, the building has been used as a set for many movies and TV shows because it looks like the White House! Guests love the sweeping Beaux Arts architecture and knowing they're walking in the footsteps of famous actors.
美術館&博物館訪問
Secrets & Scandals in the DAR Museum