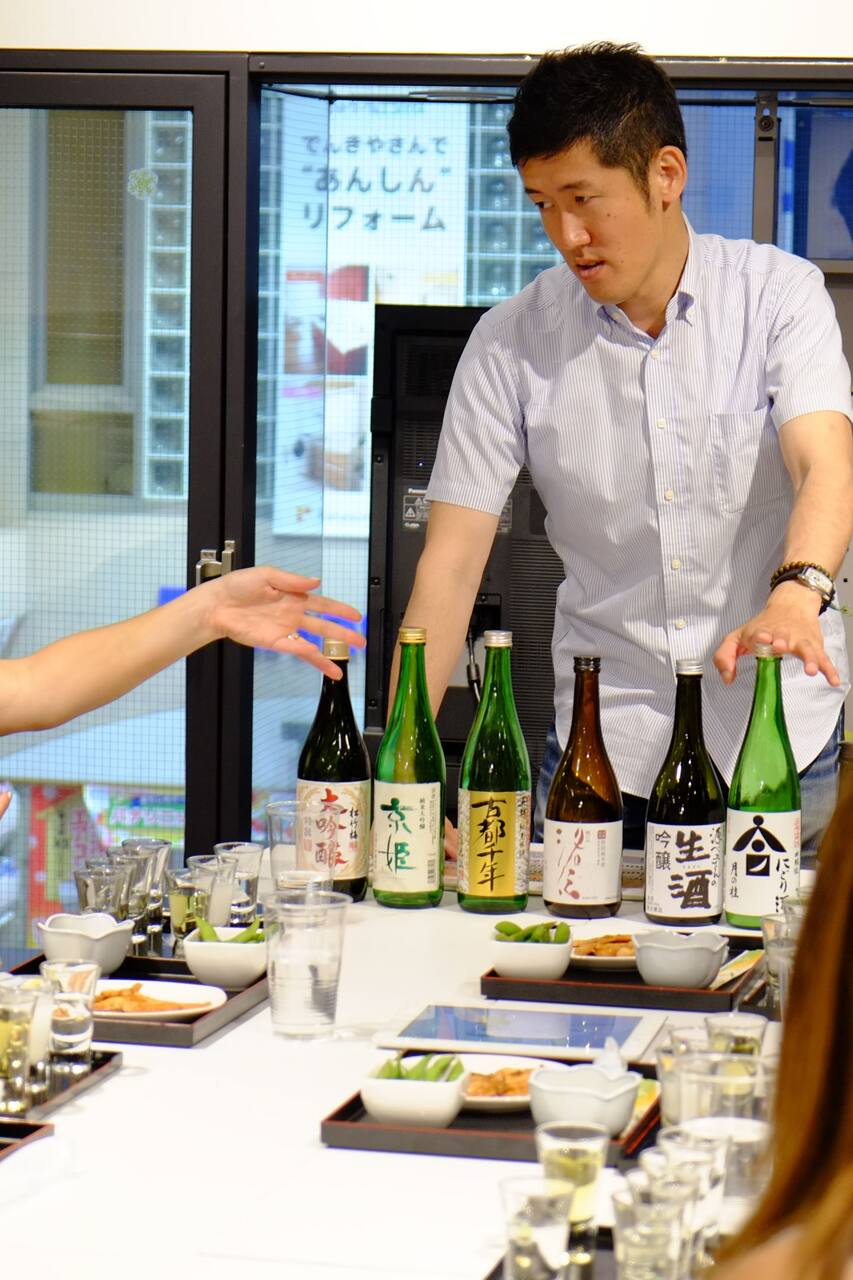 好評受付中! ご予約はお早めに。
I was born and grew up in Kyoto Fushimi Sake District. I have lived in Australia and US. We work with local breweries, local government and businesses. Myself and our team(Daiki, Asahi) are passionated to share our great sake and sake culture with you. If you love Sake but don't know what to select or want to enjoy it like we locals do, join us and let's dive deep into the world of sake! After…
This is a short version of "Kyoto Insider Sake Experience". This 1.5 hours experience focus on our popular Sake Tasting & Food Pairing session for you to understand different sake categories. (If you would like to see history, brewing process, deep culture of Japanese sake breweries, please join the full tour of "Kyoto Insider Sake Experience" which includes a brewery visit.) Join this 1.5H…
・If your group has more people than what it shows on availability, please feel free to contact us. ・Recommended to have your lunch or brunch prior to the tour. ・Guests must be at least 20 years old
Food
Snacks for food pairing We pair some food with various sake. Please let us know in advance if you have any food preference or any allergy .
Drinks
Sake tastings 7 Sake tasting to understand different categories (include premium grade to freshly squeezed Sake only available in Japan )
Equipment
Cheat Sheet&Tasting note These will help you to choose sake in the future even you don't read Japanese.
Recommended to bring a bottle of water
Please eat something prior to the experience