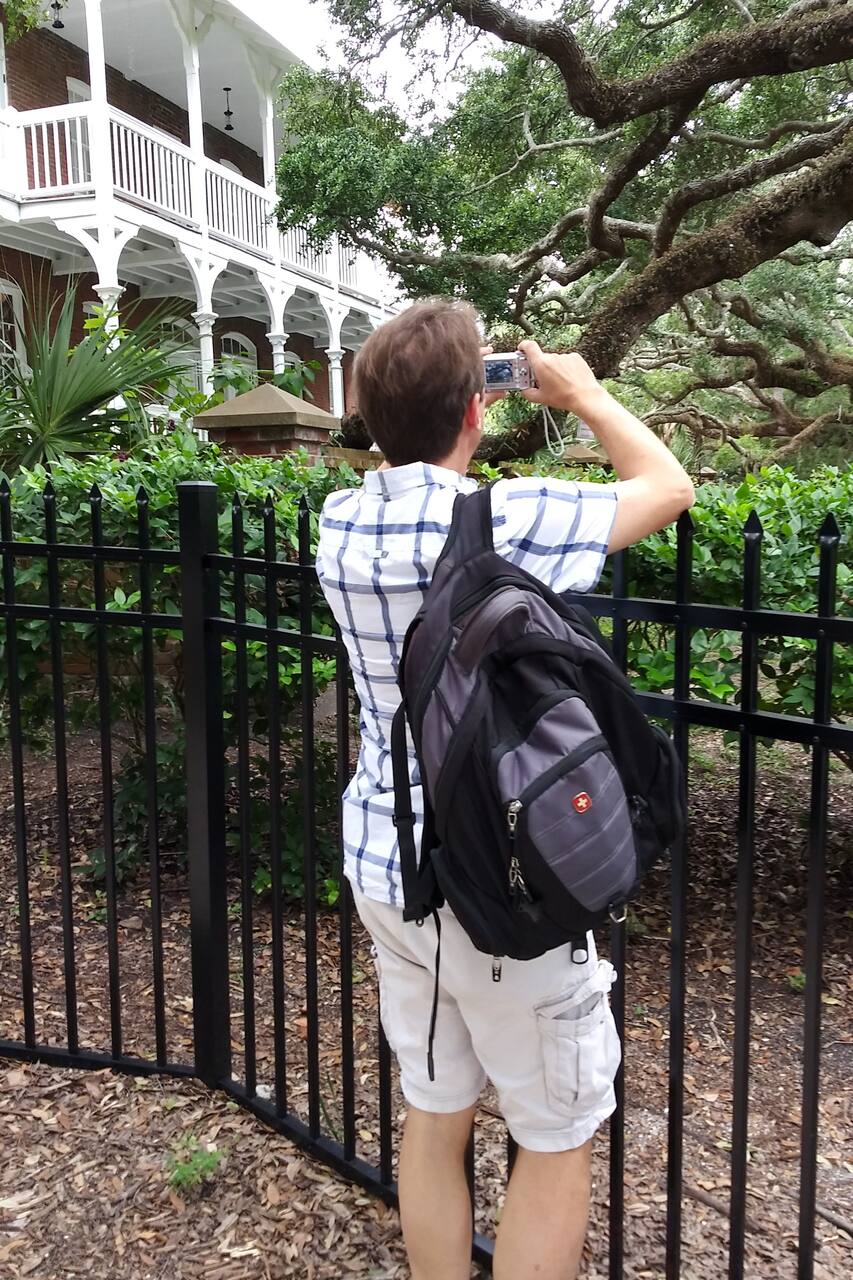 Hidden treasures Art and Artistry
Hidden treasures Art and Artistry
I've been an international prize winning artist. Have taught painting in Europe and throughout the US. I am in love with the art and architecture of St Augustine and love sharing the unique beauty and art of America 's oldest city with peole from all over the world. As a long time resident of St. Augustine. I know its many venues where amazing works of art and architecture are hidden. I will…
Our treaure hunt begins in the ancient city in front of the Cathedrale .We vere off the typical tourist path to little known spots where art, design, and architecture flourish. Discover works by Tiffany , Degas, Hartman in little known local and hidden contemporary artist galleries on St Augustines King and Aviles streets. See hidden treasures on a 3 hour walk through the Old Cities enchanting…
This Art Walk has been shortened to 1 to 1.5 hours. This is a fun low stress intro to the arts community and areas not often visited by tourists. There are occassional a few stairs but slow pace is essential to really " drink in " the arts and beauty
Drinks
Bottled water. Some art supplies if prearranged by those wanting to sketch or paint "plein aire " .
Equipment
Paper and pencils.( possibly other art supplies for plein aire water color sketches
Comfortable walking shoes
Please do not bring pets unless they are certified service animals
Adventure will include galleries, architectural points of interest including churches, hotels, public buildings and little known locations "off the beaten path". See working models of the frontice piece of the National Cathdral. Tiffany windows will be among artistic points of interest. We stop for quick sketches and,artistic photos as t at a Moorish Hotels cafe for a coffee or tea along the way and admire the work of contemporary Disney artists.
体験はキャンセル可能で、お支払い後24時間以内は全額返金されます。
連絡は必ずAirbnbを通じて行いましょう。 お支払い代金を守るため、Airbnbのウェブサイトやアプリ以外では決して送金や連絡を行わないでください。
参加にはご本人確認(自撮り+身分証の顔写真との照合)が必要です。確認は1回で済みます。
This Art Walk has been shortened to 1 to 1.5 hours. This is a fun low stress intro to the arts community and areas not often visited by tourists. There are occassional a few stairs but slow pace is essential to really " drink in " the arts and beauty
アートウォーク
Hidden treasures Art and Artistry