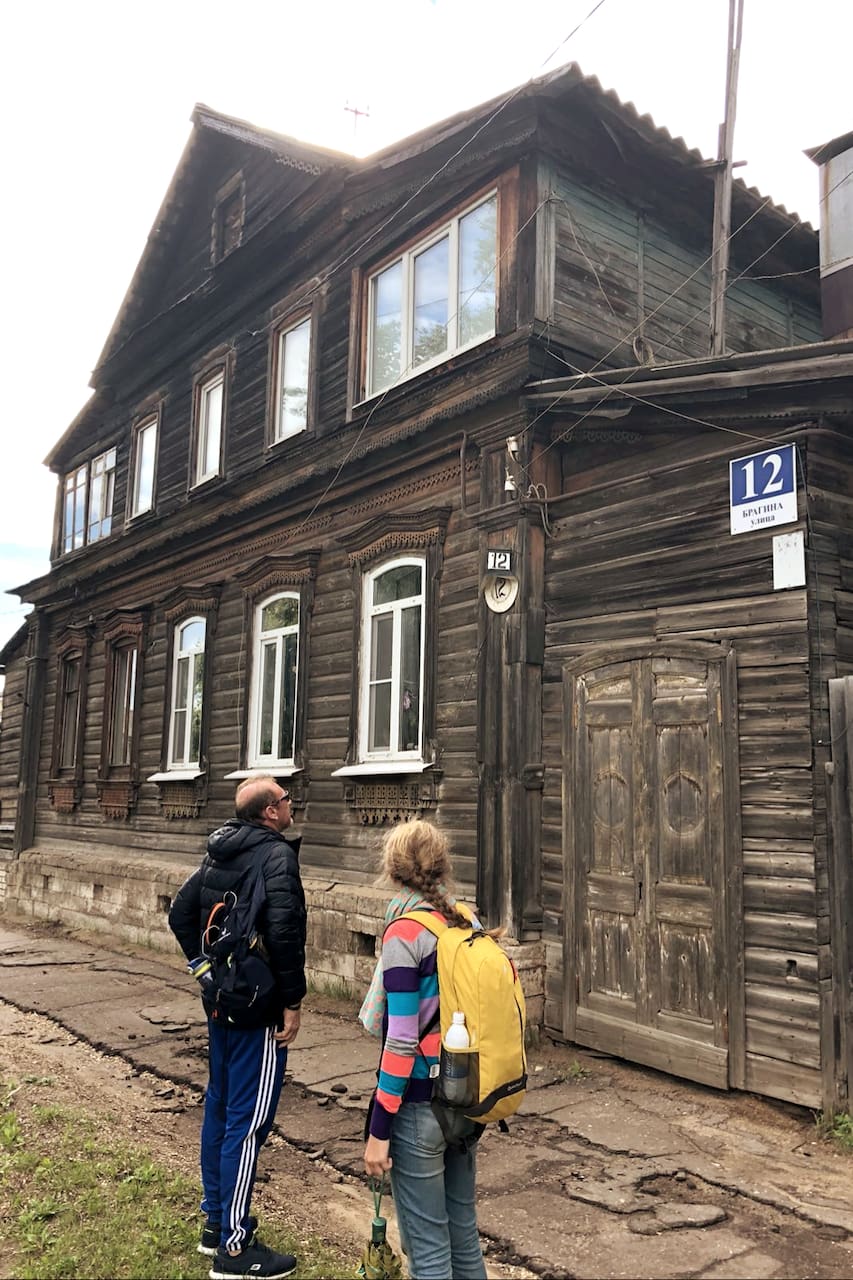 Includes:
食べ物、ドリンク、チケット1枚、用具、移動送迎
Hey! Nice to meet you! I am an English-Russian-Spanish translator and an experienced traveler. After a 2 years almost non-stop travel on my own, 18 countries and 76 cities and towns, I looked at my hometown Tver with eyes of a traveler and discovered it's incredibly authentic beauty. I'd like to share with you some of the hidden gems of Russia, encourage you to try local food, and participate in…
I've already hosted this experience before the airbnb. Please find feedback about it and more photos here: https://www.facebook.com/redru.tours - We will visit my hometown Tver – a small Russian city that has been Moscow's main rival for 240 years and could have become the capital of the country! - We will experience using a Soviet-era public transportation like real soviet people; Discover…
軽食とその他
4 meals included. Russian sweet cheese pie Breakfast with red caviar; my favorite Russian soup; sweet cheese pie; 25-course Russian all-you-can-eat menu+drinks.
ドリンク
Drinks that come with the included meals
チケット
Museum admission tickets Soviet museum admission tickets. You can also try real soviet military uniforms for free!
移動・送迎
Transfers Moscow-Tver-Moscow in a high-speed train; transfers within the Tver city
用具
Some additional warm clothes to borrow
October-April: please put on warm clothes and shoes (jacket, scarf, cap, boots, mitts, etc).
May-September: please bring an umbrella, if you can't bring it please bring a hairdrier :D
Apart from said above: - Discover a sorcery tradition that the Russians do in the public transportation - Visit a Russian winter fur clothes shop (optional) and learn about the way Russians dress during the freezing winter - Have a typical Russian breakfast and red caviar on a train - Russians LOVE eating on a train - Learn about the mysterious Russian soul on the shore of the most famous Russian river Volga