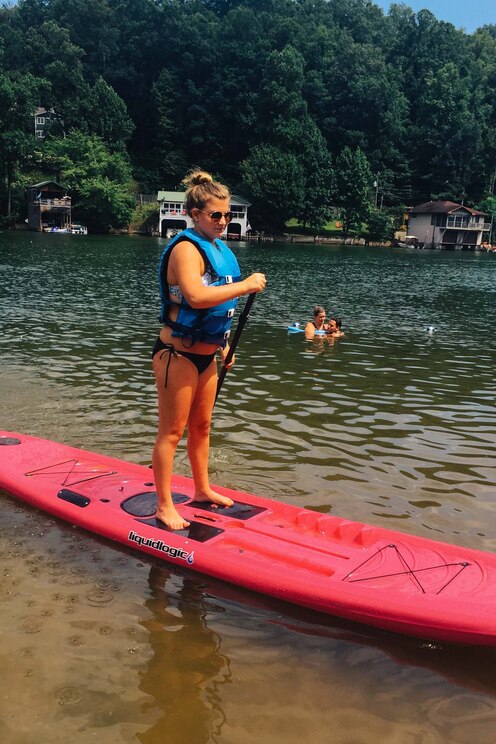 Kayaking, Paddleboarding Experience
Kayaking, Paddleboarding Experience
Creative life coaching will utilize a variety of techniques to assist you with trying new things such as kayaking, paddle boarding, art therapy, creating journaling and writing, so that you can live your best life. This experience is at a private lake that you can only gain access to as a resident. I am a lifelong…

Water
I have been an educator and life coach for over 20 years. I have a non profit where I take cancer patients and survivors kayaking. Because I have enhanced the lives of thousands of people over the years through my non profit I want to offer this experience to others. I provide create life coaching through kayaking, art, creating journaling and writing. I have published 3 novels and 9 ebooks. I have also been a ghost writer for over 30 novels that have been published.
Lake Summit is a private lake that can only be used by a resident or guest. Because I am a lifelong resident I not only have acces but I know all the best spots to explore. The lake is calm and perfect for kayaking. We also have a park for writing and art activities. Because I have published numerous books, and I have assisted others with writing their story, I can add components for people to enhance their writing skills.
This experience is perfect for any guest. I have taken people that are very sick on this experience and they have done really well. I am very accommodating to each guest and their needs.
ワークショップ
Kayaking, Paddleboarding Experience