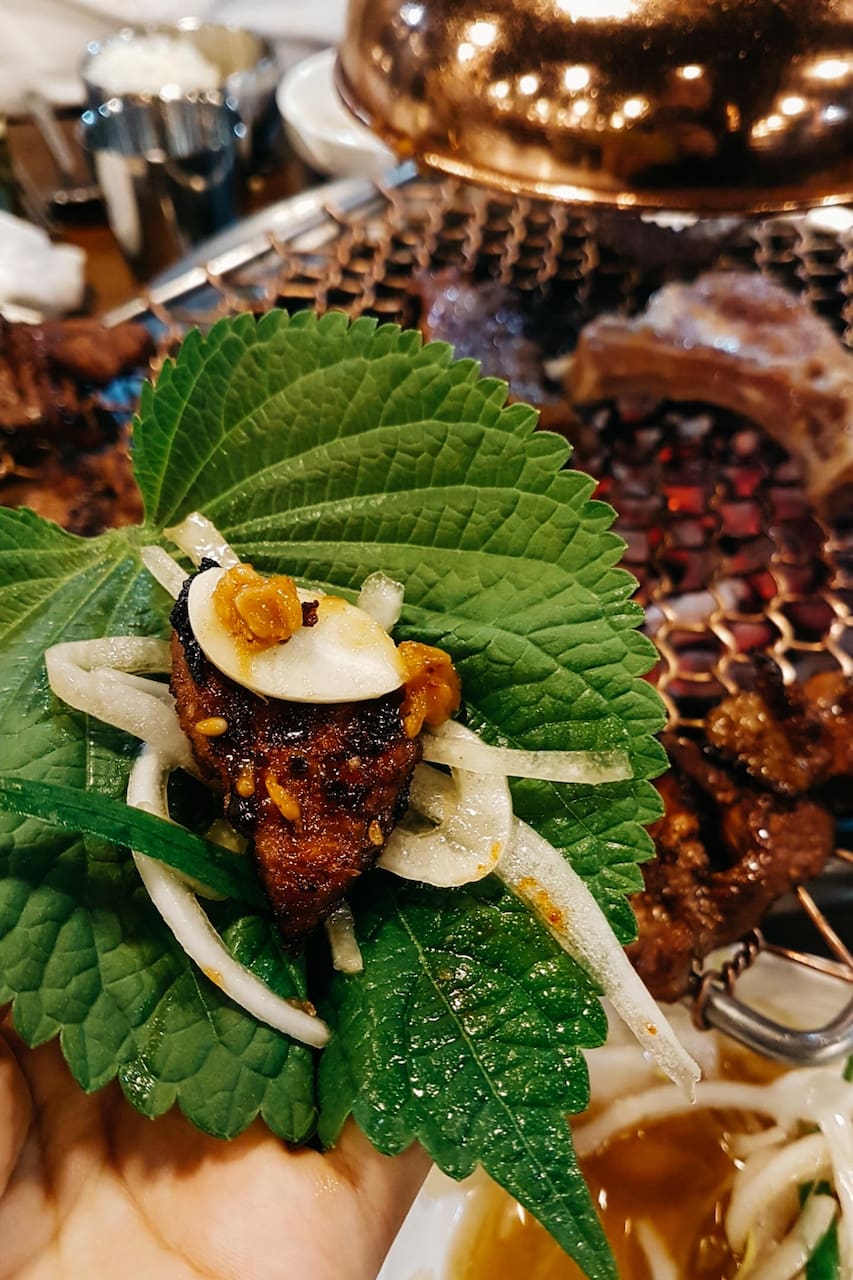 Welcome. I made this trip for guests who want to enjoy two somewhat special Korean foods and the nightlife with music and drinks. Up until July 2018, I had a steak restaurant and I cooked everything myself—so I can say I'm quite an expert on meat and other foods. For this experience, I spent a lot of time and effort choosing the restaurant and places we will visit. As you may know, Samgyupsal and…
We'll meet up at Exit 3 of hongik Univ. station. then, I will take you to my favorite Korean traditional BBQ(Charcoal grilled Galbi) restaurant. I'll show you how to make Somac(Soju+beer). then, I will go out to get a new style of chicken(Dakgangjeong) from a hidden place, and bring it to the restaurant while you guys are enjoying the dinner. Like a delivery man! - Both foods are difficult to get…
Total walking time will probably be within 30 minutes.
Food
Two local barbecue dishes I'll provide charcoal-grilled seasoned pork with traditional Korean side dishes and dakgangjeong—sweet crispy chicken.
Drinks
Three types of drinks I'll provide soju—Korean alcohol—and beer at the first restaurant, and one drink at the music pup.
Tickets
1 tickets 1 ticket for the music pup.
Must bring your ID! (photo and birth-date shown)