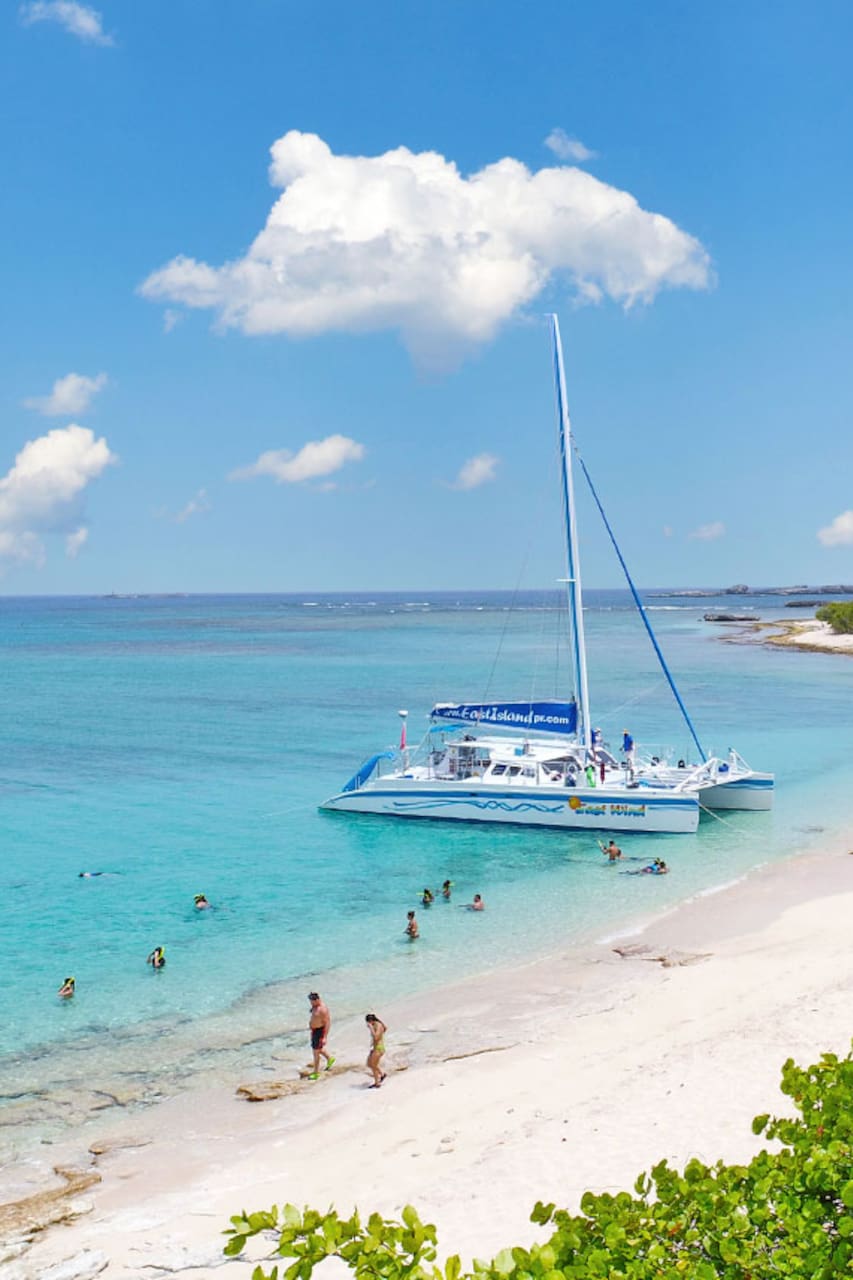 予約はお早めに。 完売続出の体験です。
East Island Excursions Inc. is firmly established as the premier marine excursion company on the East Coast of Puerto Rico providing daily sailing and power catamaran excursions to the near islands. Operating since 1994, we currently have a fleet of eight vessels with a total capacity of 300 passengers. We certainly have something to offer to everyone and all types of travelers.
Upon departing marina Puerto Del Rey, our guests enjoy the beautiful views of the El Yunque Mountains and the waterfront of the Fajardo coastline. After a comfortable ride of thirty minutes to an hour, we anchor at one of the small deserted islands off the northeast corner of Puerto Rico. Guests can practice their snorkeling, beach comb, and swim in the crystal clear waters of the island. Lunch…
Check in is 45 minutes before departure. Souvenirs available for purchase. Transportation can be arranged with the host. Average group size is 24 and 80 passengers on a power or sailing catamaran.
Food
Lunch Buffet We'll provide a deli-style lunch and fresh fruits. Vegetarian options available
Drinks
Variety of refreshments Water, variety of sodas and juices as well as piña coladas and rum drinks provided. Beers available for purchase.
Equipment
Snorkeling gear Masks, snorkel, swimming fins and floating belts
Cash or credit cards (w. ID)