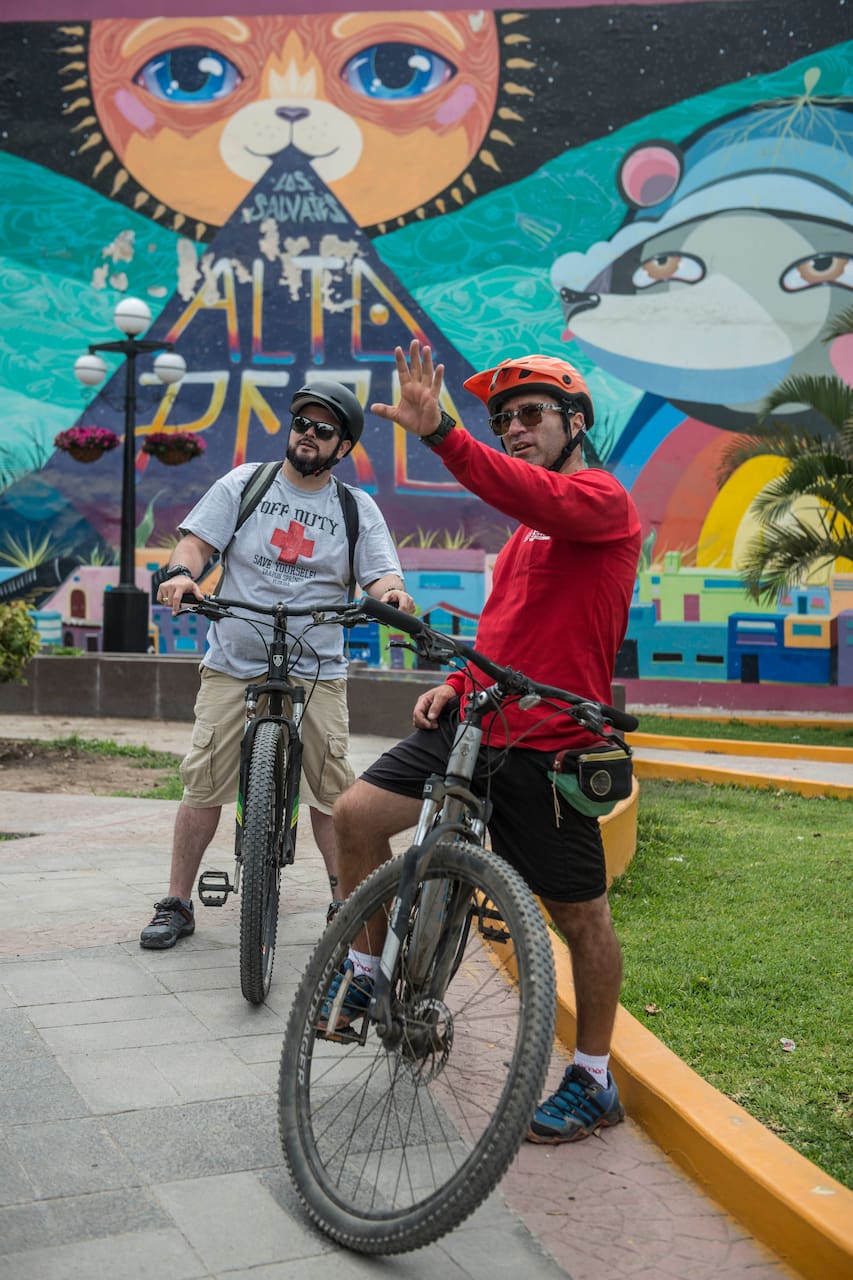 好評受付中! ご予約はお早めに。
We are a group of friends and bikers with studies in tourism and we always wanted to created a tour that combines the highlights of the city with a bike, as a different way to passionately show our city and be friendly with nature.
"Get your cycle on" during this two-wheeled journey through bohemian neighborhoods, such as Barranco and Chorrillos, and modern areas like Miraflores—all hip hangouts in Lima. This experience will be much more than just a Lima city tour—it'll be an epic bike adventure. I will show you all kinds of hidden gems inside the city and outside of it too. From the old to the artistic, get ready to see a…
Please note for Peruvian tax regulations, you will need to show your passport before we begin.
Equipment
Mountain Bikes Helmets, bright vest
Comfortable clothes and shoes