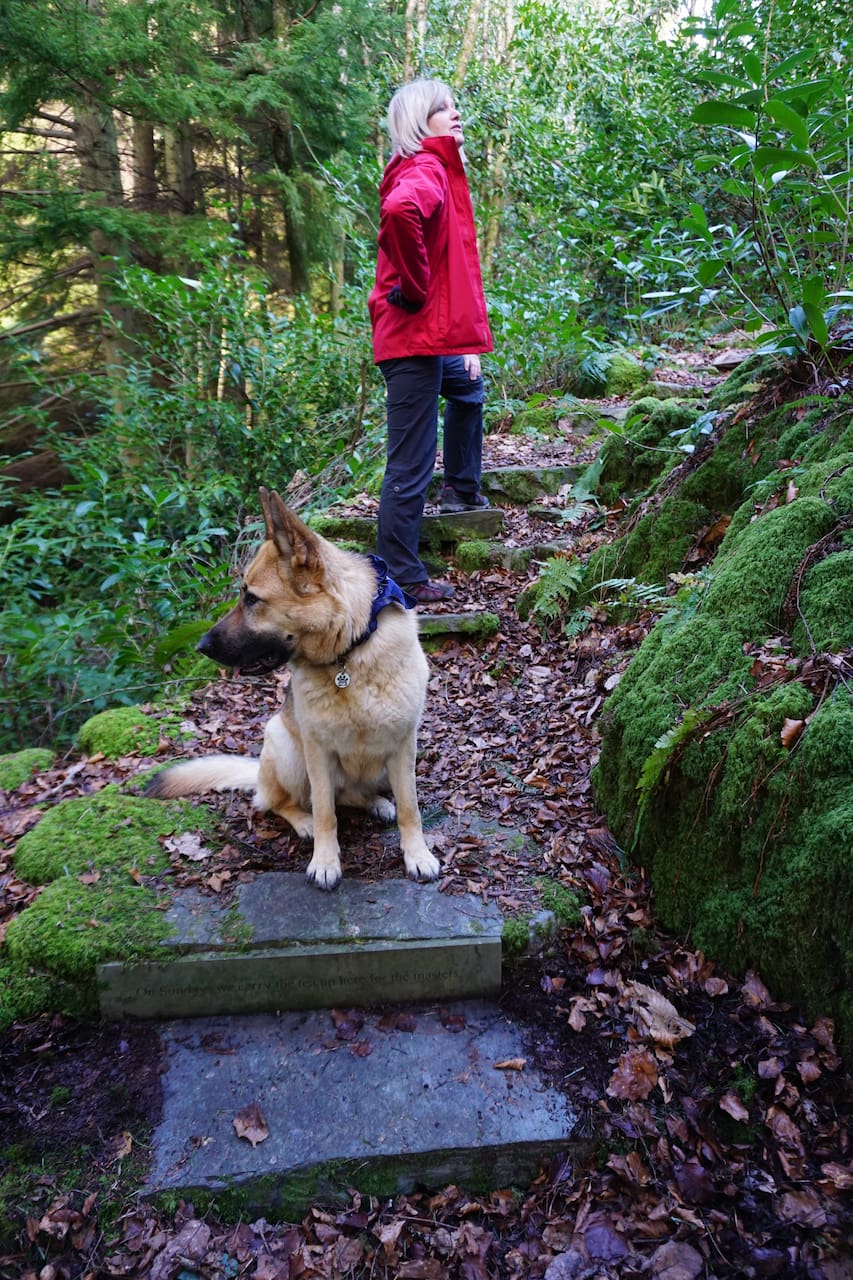 Hiking, History and Poetry.
Hiking, History and Poetry.
Hi, I'm Mary. Having lived and worked in the Devils Glen Forest for the past 20 years, I have an intimate knowledge of the area and its rich history. I have also researched several artists and playwrights who lived here, including John Millington Synge's family (Glanmore Castle) and Nobel prizewinner Seamus Heaney. I grew up listening to Seamus Heaney's poetry and will share this with you on the…
Ashford Village is an hour south of Dublin and is home to the Seamus Heaney walking trails. Join myself, David and Duffy (our friendly German Sheppard) where we'll bring poetry into motion as we meander around the Devil's Glen Woods. Duffy will lead us to the many Seamus Heaney inscriptions on the plaques and benches along the way. I will share my knowledge of the life and works of Noble prize…
We will do our best to tailor the pace of our walk to the general fitness level of the group!
Comfortable walking shoes