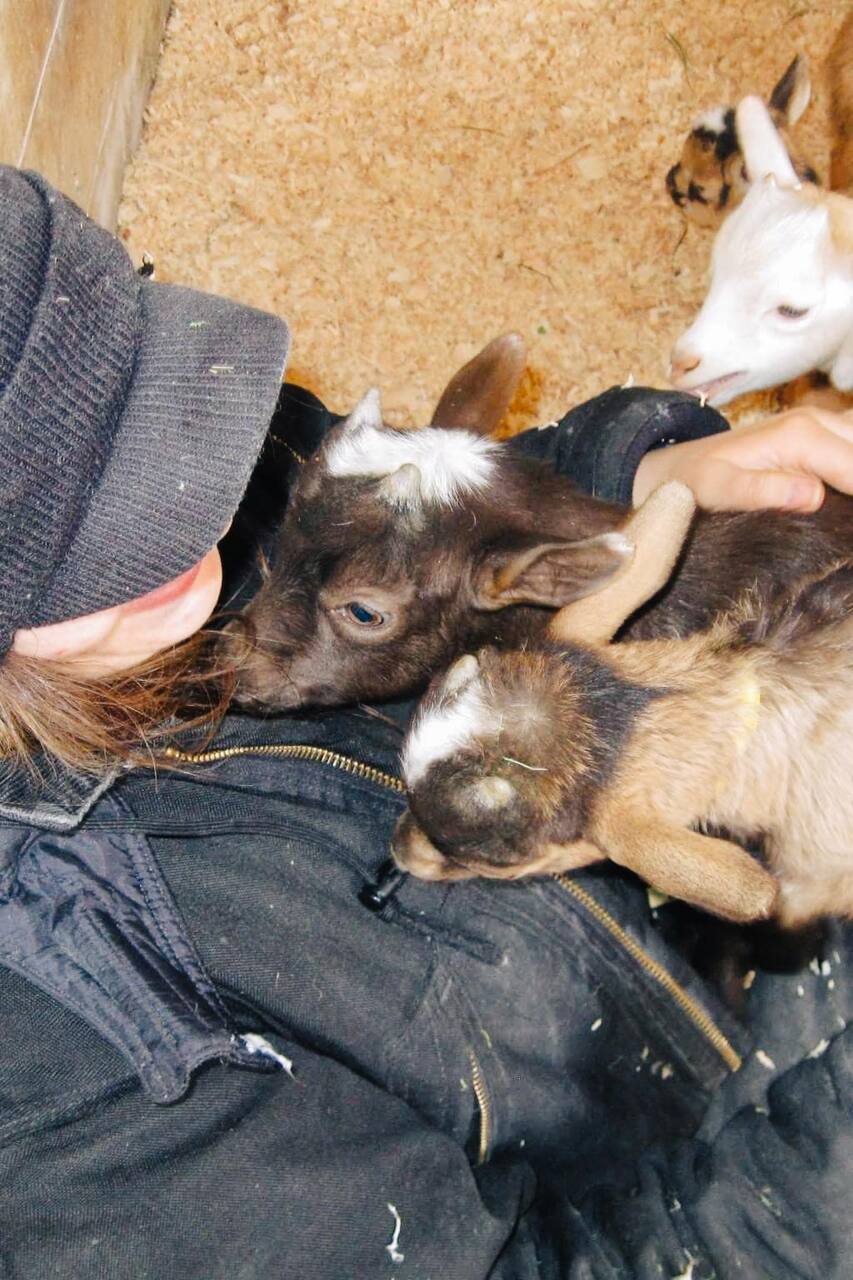 Learn about Alaskan urban goat farm
Learn about Alaskan urban goat farm
As the agister for one of the largest goat herds in the state and the largest in all of Southeast Alaska, I offer an urban farm learning opportunity. My herd was one of the top performing dairy herds in the state for a number of years before we relocated to Juneau. A former Director for the American Goat Society and the American Nigerian Dwarf Dairy Association as well as an officer of the Alaska…
We will have a privately guided experience on a closed, urban miniature dairy goat farm. This is an educational and fun experience to see the unique way of raising livestock in the United States' only roadless Capital City. Orientation Q&A Grooming demonstration Milking demonstration if any are in milk Hands on play with the goats (includes goat kids if any are on site and strong enough for…
NO FOOD or ANIMALS on site. It is dangerous to you and the livestock for you to have either. No toys, loose objects, plastic, etc. that could cause a hazard to the animals. Pin up hair or lose it!
Appropriate footwear - no open-toe shoes or sandals, no heels or dress shoes, no muck from other farms
Appropriate clothing - avoid tassles or items hanging from clothing as goats will want to bite or pull it and you need to be ok with getting dirty and even poopy!
Hairpins to keep your hair tidy and away from chewy goat mouths