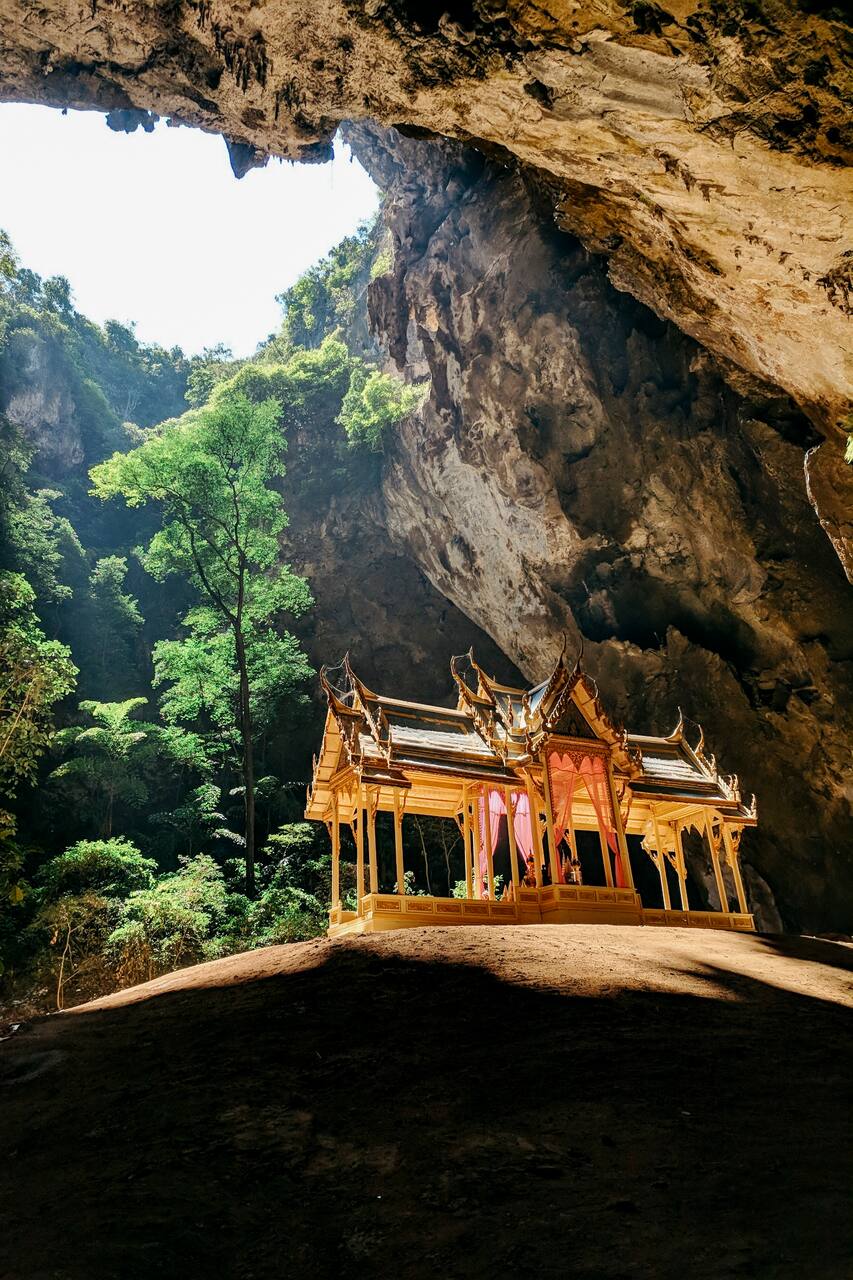 15 Most Amazing Caves around the world
15 Most Amazing Caves around the world
Includes:
ドリンク、チケット1枚、移動送迎
I am a certified Licensed Tour Guide and have been organizing Hiking Group since 2016. Up until now we are one of the largest Hiking Organizer Tour Group in Bangkok. We provide adventure and local experience. We are sure to take you off the beaten track and make your Thailand journey a little more bragable :)
One of the most authentic and unseen cave is located in Thailand, and you can make the visit! We found Praya Nakorn Cave listed in one of the most amazing caves around the world and we would like to offer you an experience to visit this hidden cave in the most beautiful hours, we camp on the beach and enjoy the sound of the wave. The itinerary there are no plans to deviate from the plan…
This is an overnight hiking/ camping trip, the location is around 4 hours from Bangkok.
移動・送迎
Private VIP Van Auckanut. Sri-in Van
Swimming wear or for the beach
The magnificent Phraya Nakhon Cave is one of the most mystical and mysterious landmarks of Thailand but only a few travellers get a chance to take a picture of it. The reason is simple: this gold and green pavilion is hidden inside a hard to reach cave and only a handful of dedicated visitors will do the effort to visit it. Those who do are rewarded with a stunning vision that looks like it's straight out of an Indiana Jones movie.
ガイド付きハイキング
15 Most Amazing Caves around the world
新着の体験