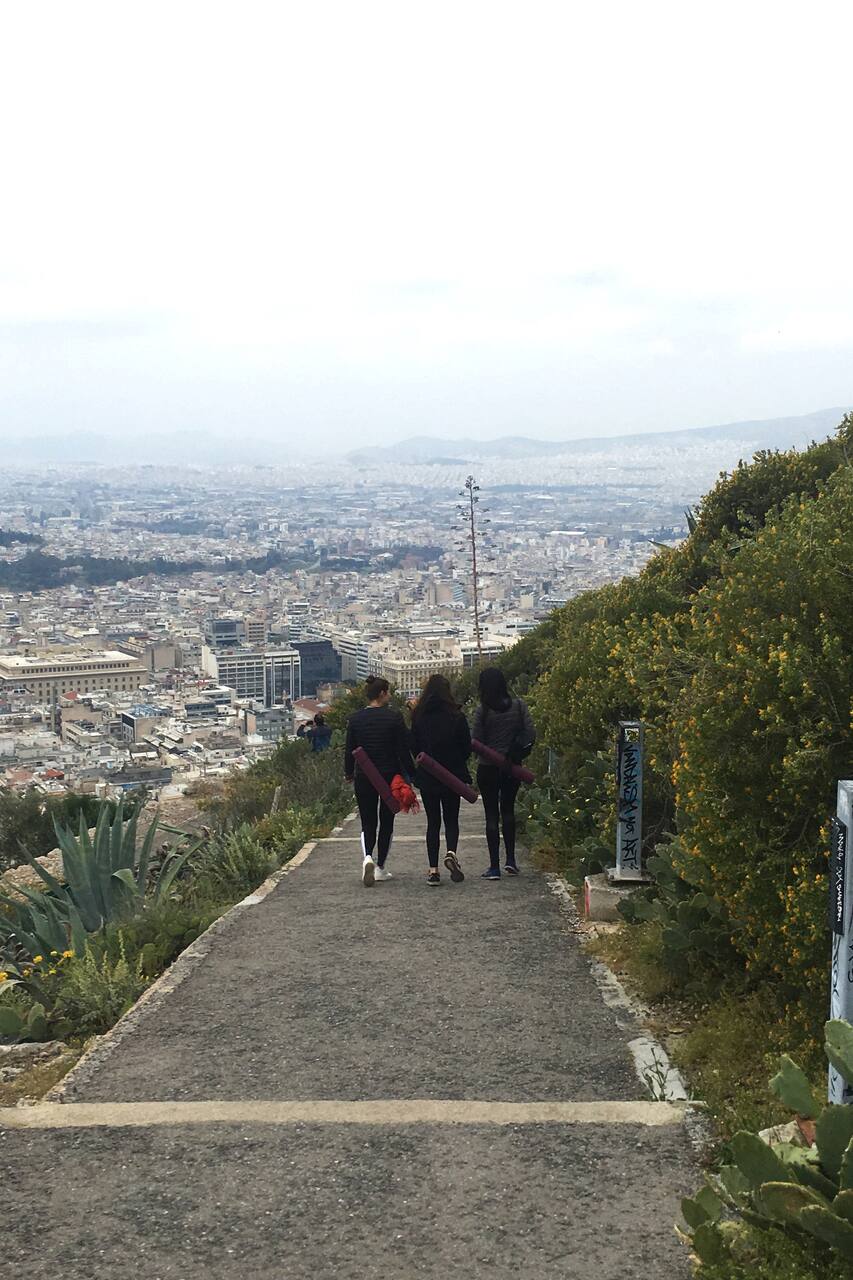 Includes:
食べ物、ドリンク、チケット1枚、用具

5つ星60件超え!絶賛の嵐の体験です。
As a yoga therapist and a climber, one of my favorite hikes and yoga spots is the Lycabettus Hill. I've starting fusing the two and my students loved it. Being a climber myself,and working at a rehab center as a restorative yoga instructor, has helped me a lot in mixing yoga, fitness and climbing as well as designing some vinyasas especially for climbers and hikers.
The Lycabettus Hill holds a secret I won't reveal yet. We'll meet at the Syntagma Square, a very central and easy spot to find, grab some coffee or tea and head to the Lycabettus Hill. There are multiple routes to choose so the hike can be quite easy or even strenuous if we need a good workout! The Hill is a very sacred and beautiful place and the view of the city is astonishing. We will see…
All levels are welcome. Feel free to contact me for a date and hour that suits you best. In case of unforeseen circumstances, the yoga location may change. Students & GLT's get a -10% <3 !!
Food
Fresh organic fruit and Greek homemade pastries
Drinks
Welcome coffee/tea/freshly squeezed orange juice
Tickets
30% discount at Rebalance -30% at massage and physiotherapies -30% at nutrition consultation and body assessment -10% at training sessions
Your favorite bottle of water