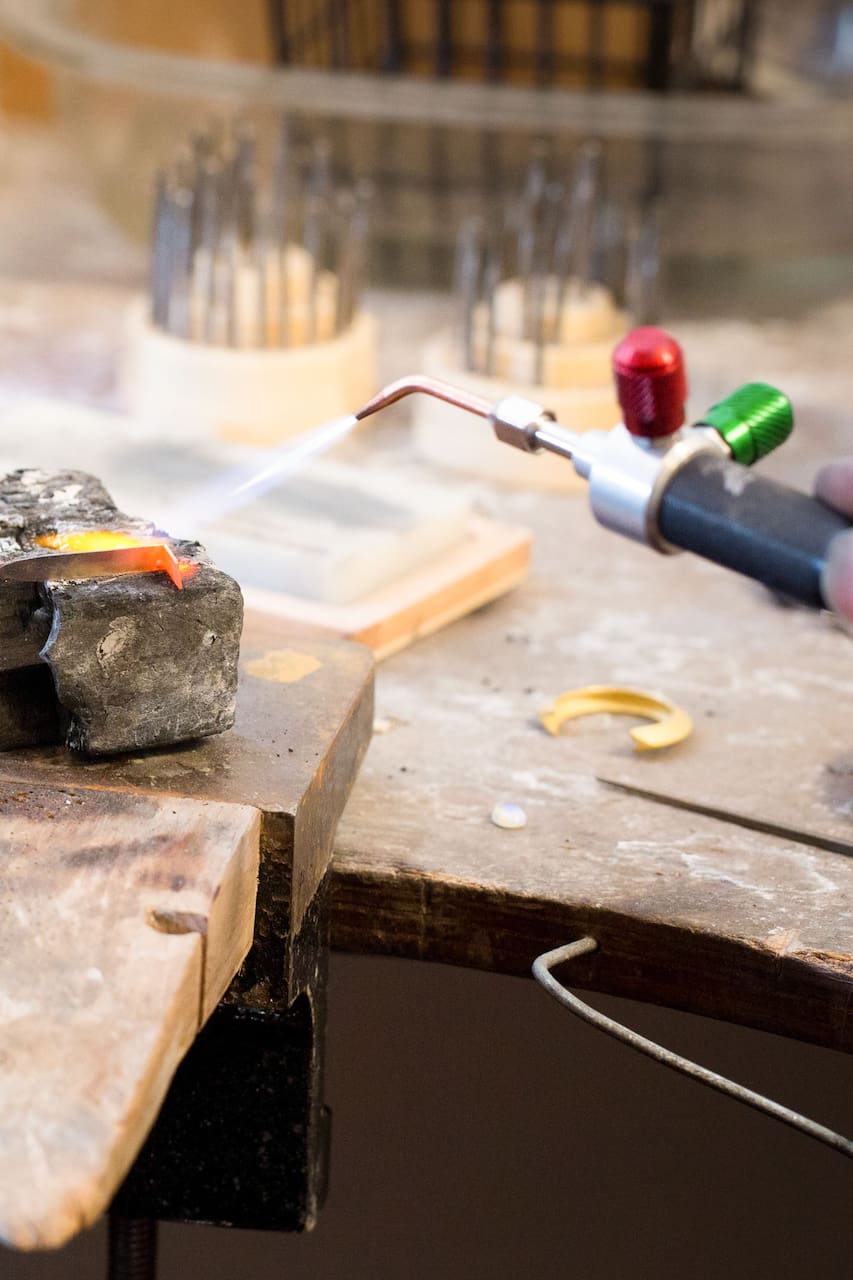 One to one SilverJewellery making course
One to one SilverJewellery making course

予約のとれない人気体験です。
I am a goldsmith living and working in the beautiful Sligo countryside. With 20 years of experience I have a lot of knowledge and skill to pass on. As well as making beautiful things we also love to grow veg and cook delicious food. By putting these loves together I offer an amazingly enjoyable experience of fun learning.
Have you ever wanted to make something from silver and didn't know where to start? Or maybe you have basic skills and want to learn more, this course is for you. We start at 9.30 with a cup of tea or coffee and a chat before moving straight into the workshop. Your skill level will determine what we do first as this day is a one to one course and as such, tuition is tailored to your exact needs…
Gold is not provided as part of this course, however if you wish to purchase gold before the course start date please let me know
食べ物
Home prepared light lunch Please let us know of any dietry quirements or requests you have.
用具
Silver and tools All tools and an amount of silver up to 10 grams are provided. Please ask about gems stones or gold on booking.
Please bring any sketches and ideas you may have for the day as well as a love of learning
Our pretty cottage home and workshop is nestled away in the beautiful countryside of Ballintogher, near Sooey, co. Sligo. 10 minutes drive from the beautiful Markree Castle and 20 minutes drive from the culturally hopping town of Sligo.
今後の予約可能状況
ご希望の日時に空きが見つからない場合は、Tiffanyさんにすることもできます。

予約のとれない人気体験です。
Gold is not provided as part of this course, however if you wish to purchase gold before the course start date please let me know
工芸教室
One to one SilverJewellery making course
新着の体験