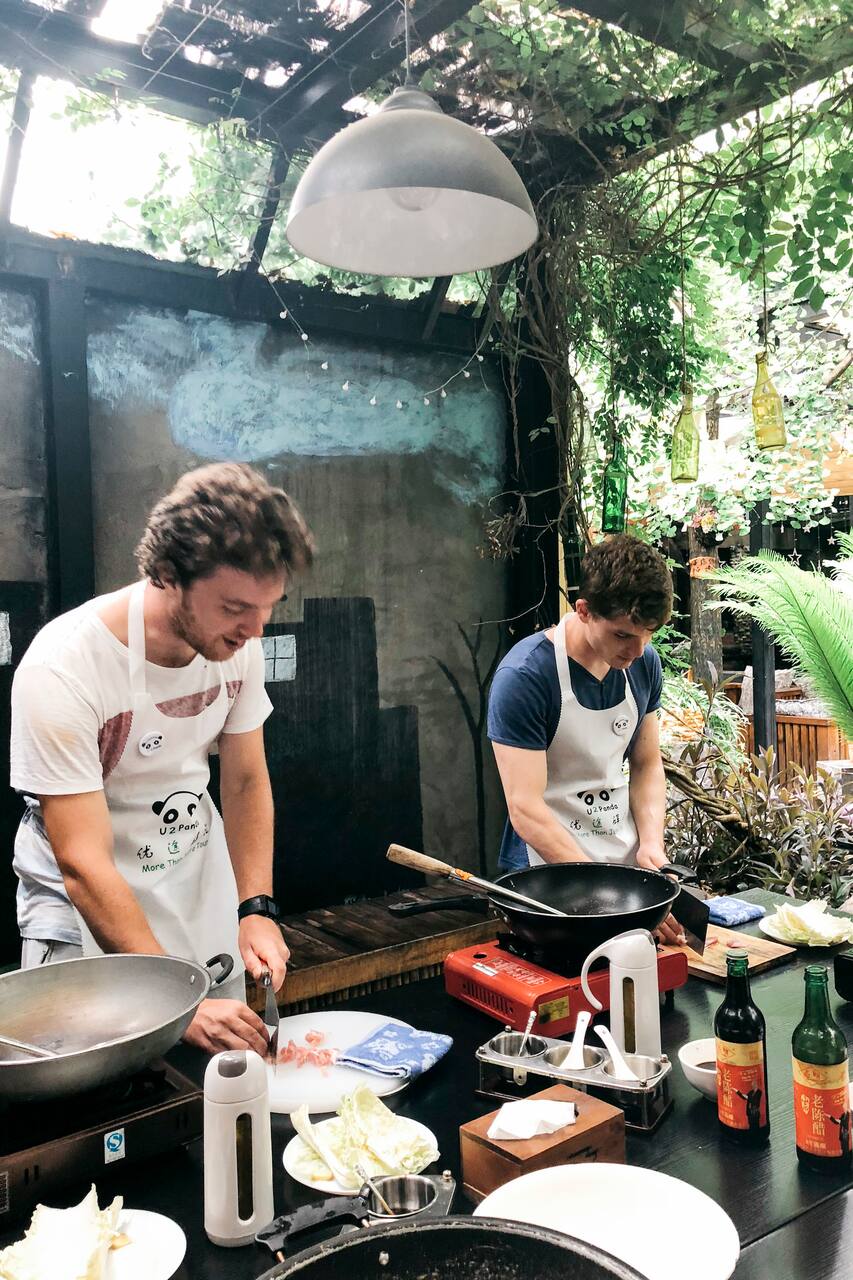 Includes:
食べ物、ドリンク、用具、移動送迎
Love cook so much at home, and also took people looking for food around China, I was tour leader for 13 years. Leaded so much foodie tours which were organized by some famous globe tour companies such as TUI / G adventures / National Geography ... Now we start this experience that we want to more and more people could have real local food experience, try different things with locals. Same time,…
meet up in the morning. and we will take a short walk to local food market. In the market, we are not only have the chance to see how we make noodles/ rice wine/ chill powder, but also we have chance to bargain with local. We will show people so many interesting local home style work shops , try to know the different ingredients spices and interesting wet market. those market we call it…
food allergic and vegetarian can be served, and we have Morning class 9:00-12:00 and afternoon class 14:30-17:30. Book the class and let me know which class you prefer by message. We can coordinate:)
食べ物
lunch water and tea. if you are vegetarian and food allergic, please feel free to let us know, we can handle this.
The local market located in the old living area,that's good way to see local life. There are so many family-style shops, the people will tell us secret of Chinese herb drink from rice wine shop.We can take colorful photo from spice shop.Also try to bargain to get something we need for cooking.The garden restaurant have a open-style kitchen, and we learn Sichunan food there. You will have such great meal which you made.
酒類を伴う体験です。酒類は法定飲酒年齢以上の成人ゲストにのみ提供されます。
food allergic and vegetarian can be served, and we have Morning class 9:00-12:00 and afternoon class 14:30-17:30. Book the class and let me know which class you prefer by message. We can coordinate:)