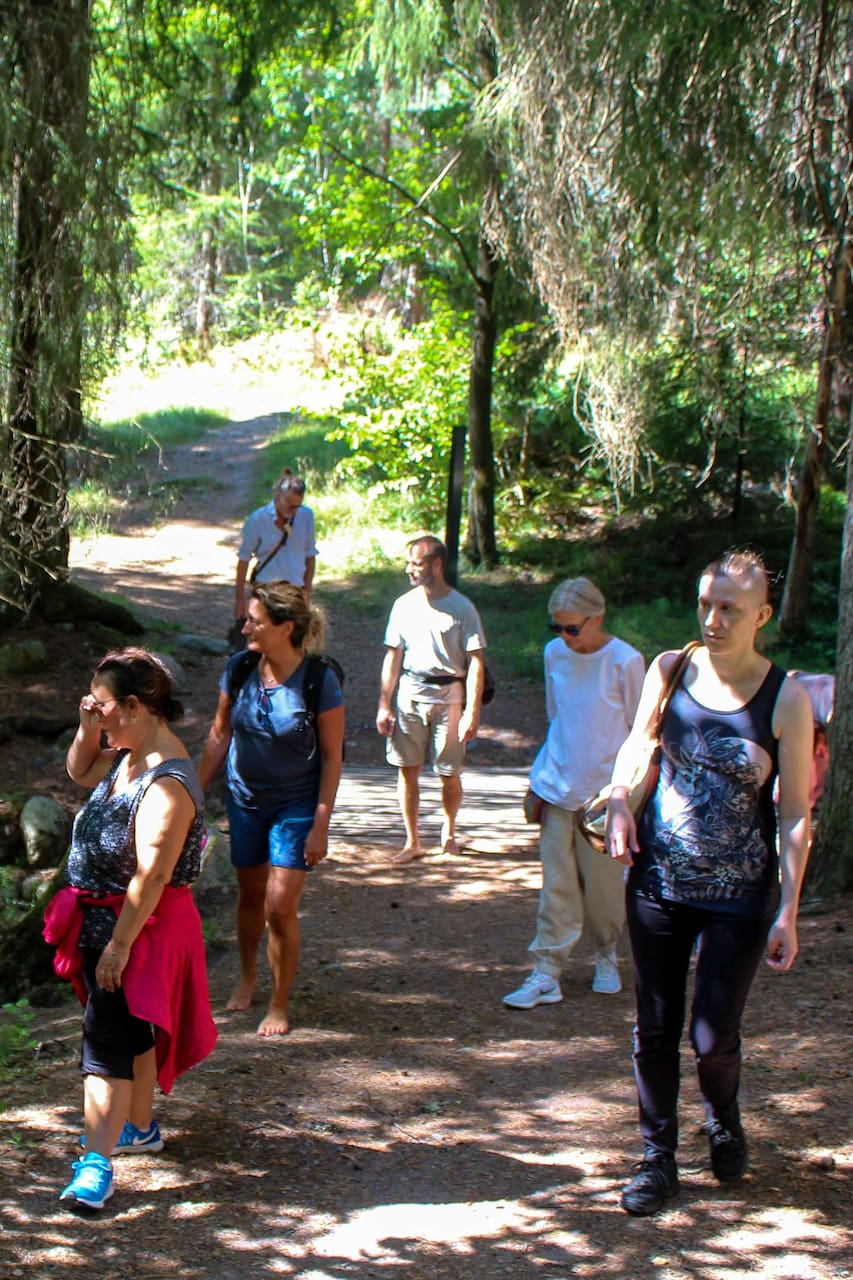 I am a Shinrin Yoku Guide or Forest Bathing Guide. My education is from the Assosciation of Forest Therapy Guides and Programs, and I strive to give you a personal experience in a norwegian forest- one that is "only yours". I am a positive, enthusiastic and honest person who lives for eco philosophy and co-dependency between humans and the non human world. Opening the door for people to experience…
We meet outside of Bøkekroa, in The Beech Forest in Larvik, Vestfold. Here you will receive some practical info regarding the walk. Forest Bathing sessions are gentle walks with a guide providing instructions - referred to as invitations - for sensory opening activities along the way. These walks follow a standard sequence, as defined by the Association of Nature and Forest Therapy. Each walk…
You do not need to be fit to attend this walk, and you do not need any experience from walking or being in the forest.
Bring suitable clothing according to the weather. You will walk slowly and sit or stop several times during the walk so dress warmer than you would a hike. Proper shoes for walking outdoors and a hat/caps in the summer.
On my walk we will explore the Beech Forest- not in an intellectual or naturalistic way. Just your own way to be in the forest with your senses awake and your presence in the now. Connecting with the living beeing of that place and sharing the experience with other humans.