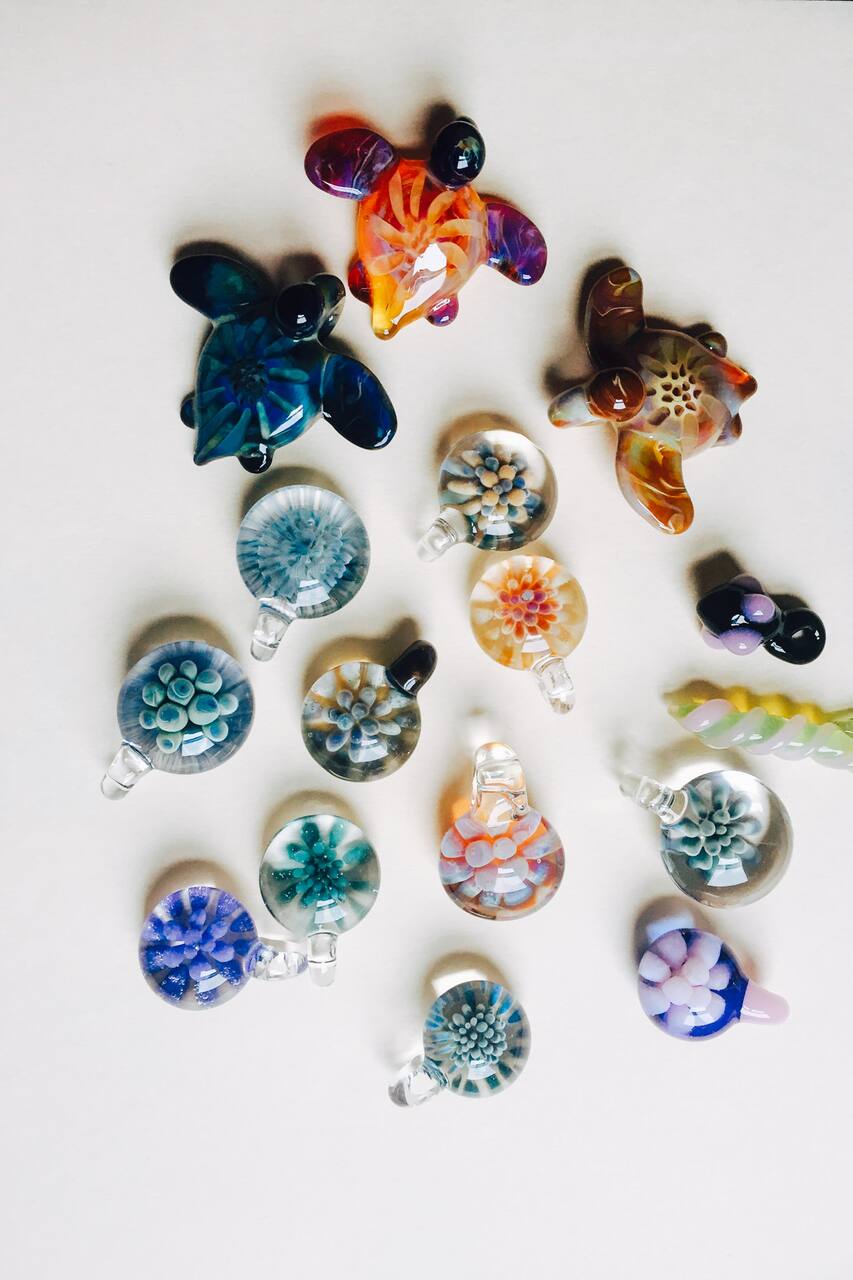 I have been perfecting my craft for over 22 years. i have been teaching it professionally for ten. I specialize in glass bead and jewelry making, i also have a strong passion for glass jewelry design. Each hand crafted one of a kind piece of wearable art is made with love and good intentions .. I feel that these energies are trapped in side of the glass once it becomes solid after creation. …
If you would like more then 2 people in the party please message me about your party size we can talk about possibility or arrangements. Your glass experience will begin with a quick round of safety and rules.. Then right in to the hot molten fun.. We will jump right in to torch time and learning to talk to our glass.. This will be a crash coarse in a new language for many .. We will work on…
please wear old cloths, nothing loose, please tie your hair back and wear real shoes. be prepared to break things as if u are not making mistakes u are not learning .. thats rule 1 in glass blowing
用具
all the tools & materials all safety equipment and gear. you can keep what you make
please tye back your hair and do not wear loose clothing with strings or dangles.. this is a working studio u will wnat to wear real shoes with covered toes and make sure youe sleaves are right or short sleaved.
Our studio is rustic and in side of an old style camping trailer.. The quaint environment is nice to learn a new trade. I am a master bead maker and can teach you many many wonderful tricks of the trade .. In fact i enjoy very much seeing others learn to make the items i teach them.. Its so fulfilling to know others now share the knowledge and gifts of alchemy.
If you don't see availability for the time you are looking for, you can .
please wear old cloths, nothing loose, please tie your hair back and wear real shoes. be prepared to break things as if u are not making mistakes u are not learning .. thats rule 1 in glass blowing