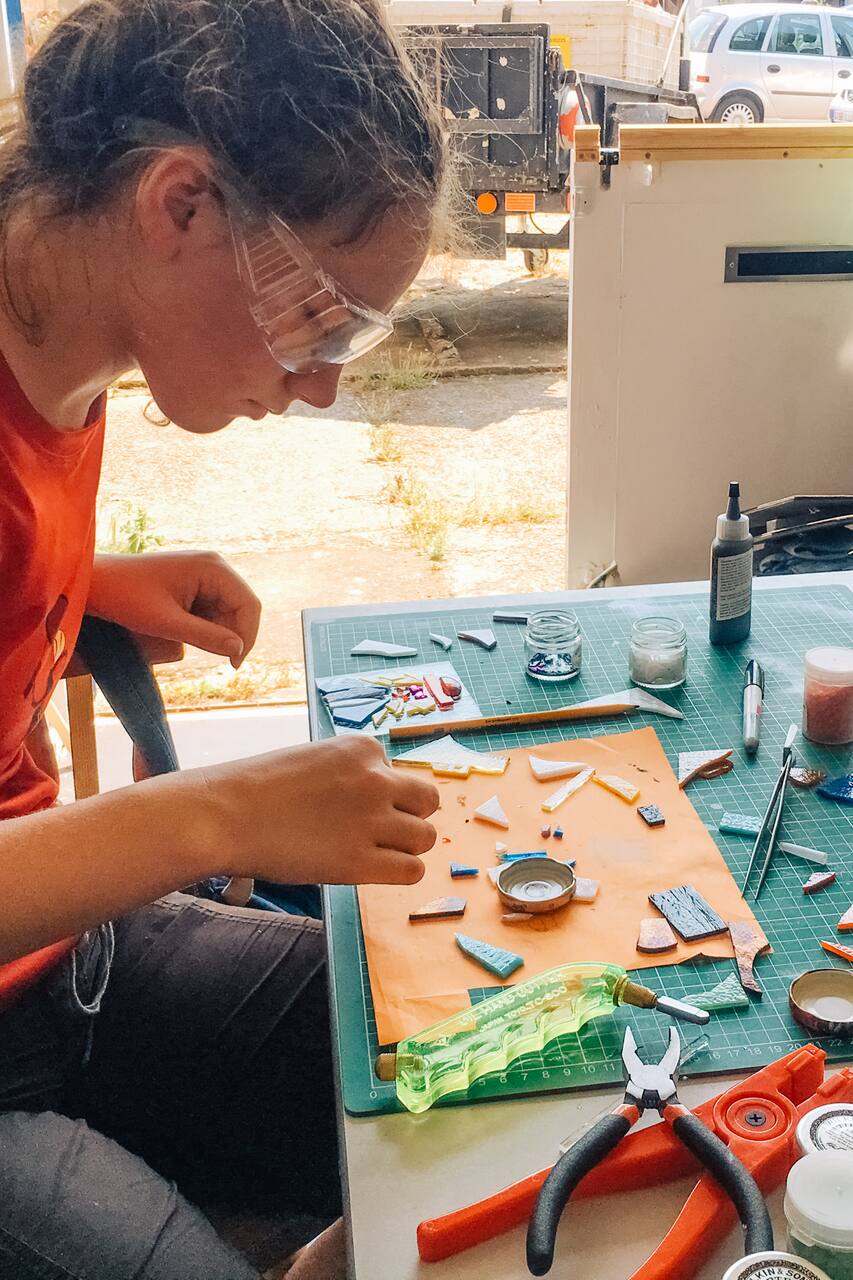 Glass workshop, fuse your own Coaster.
Glass workshop, fuse your own Coaster.
Having gained an BA in Art and Design specialising in fusing, casting and slumping glass I set up my own glass studio in 2016 in my home town of Hastings, 1066 country. I want to share my passion for glass with as many new friends as possible.
On arrival you will be greeted and shown around the studio and given a brief health and safety talk. Once your safety Google's are on you will immediately practise cutting float glass to get the feel for cutting. When you are confident with this we will consider your design, keeping it simple is the key to a successful coaster. Once the design is drawn out to size it can be used as a template…
Please wear closed in shoes, no flip flops or sandals.
Equipment
glass safety wear and a fully equipped studio
Should wear sensible closed in shoes, no flip flops or sandles