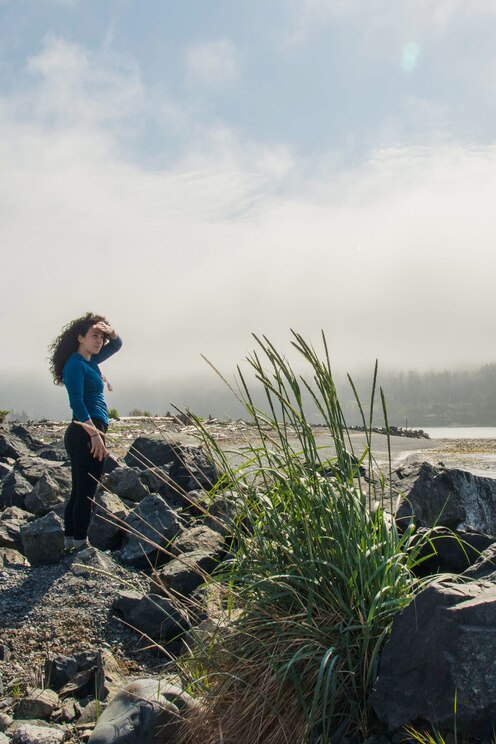 Rainforest Tours-East Sooke Park
Rainforest Tours-East Sooke Park
Pick up is at 9 am at 812 Wharf St. in downtown Victoria or 6715 Eustace Rd, Sooke. There is a 3 km, 6 km, or 10 km coastal hike at this location. This full day will begin with a 30-minute drive from Victoria or a 15-minute drive from Sooke. The destination has scenic coastal views overlooking the ocean toward…
含まれるもの
Transportation, Drinks, Food

Roasted chicken or Vegetarian sandwich

Water

Dodge Grand Caravan
I have been involved in sports and outdoor activities ever since I was a teenager. After a brief stint in boxing and long-distance running, I found my true passion after moving to Vancouver Island and putting my feet to the trails. Rainforest Tours is a product of a love for those trails. The tours we offer include two of my personal favorite parks on Vancouver Island, my homes away from home. What began as a simple trip out of town every weekend to get away from the hustle of the city quickly turned into a business idea for sharing our beautiful backyard with the guests that travel here. 2020 will be 10 years serving as experts on these trails.
East Sooke Park 2-10km A scenic half hour drive from Victoria takes you to rugged East Sooke Park. With natural and protected coastal landscape, this picturesque hiking destination has many trails with opportunities for ocean and wildlife viewing
今後の予約可能状況
ご希望の日時に空きが見つからない場合は、Toniさんにすることもできます。
Running shoes or hiking shoes/boots (please avoid sandals). Bring enough clothes to keep you warm and dry, according to the weather. Consider activewear that is quick dry (synthetic fibers are best).
ネイチャーウォーク
Rainforest Tours-East Sooke Park