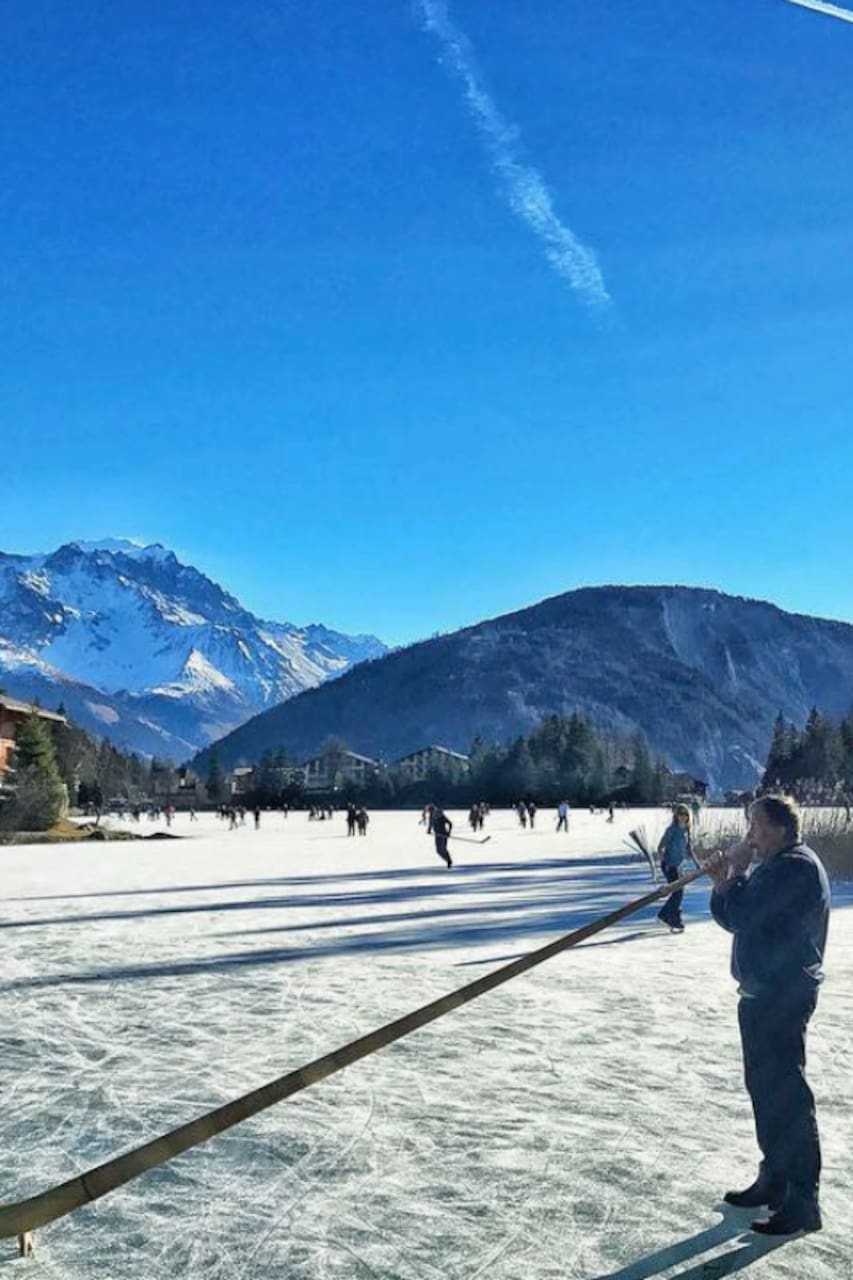 Ice Skating on a mountain lake
Ice Skating on a mountain lake
I have been playing hockey for the past 15 years, drafted by the Columbus Blue Jackets in the NHL and represented Denmark at 6 World Championships. Living in Switzerland I decided to combine my passion for mountains together with my love for skating and explore beautiful mountain lakes in the area to skate on. This day will give you more confidence on skates and a breathing experience. I speak…
We will visit the small local village of Champex Lac and skate on a stunning lake with amazing views of the 4,314m Grand Combine. After, we will visit a local restaurant right at the border of the lake and enjoy a traditional Swiss cheese fondue. We pick you up in Le Chable and drive 25 min up to Champex Lac. You will have 3 hours of skating with me and some time to explore the lake yourself…
If you get cold there are restaurants around where you can have a break. We will follow the weather and snow conditions.
食べ物
Cheese Fondue Let me know if you are on a special diet, like Vegan or Gluten Free **Cheese Fondue Included in the price
移動・送迎
Transportation to Champex We will pick you up from Le Chable and head up the small viliage Champex Lac **Transportation provided free of charge
用具
Skates + Sticks **Please provide you size when booking
Dress accordingly as Champex is located at 1450m.
We will go to the local mountain village, Champex Lac. It is a small and charming ski resort popular with locals and away from the crowd of tourists. The village is also popular as it is part of the summer Trail de Mont Blanc. From the village we will have stunning views of the 4.314m Grand Combine while skating on the lake.
アウトドアスポーツ
Ice Skating on a mountain lake
新着の体験