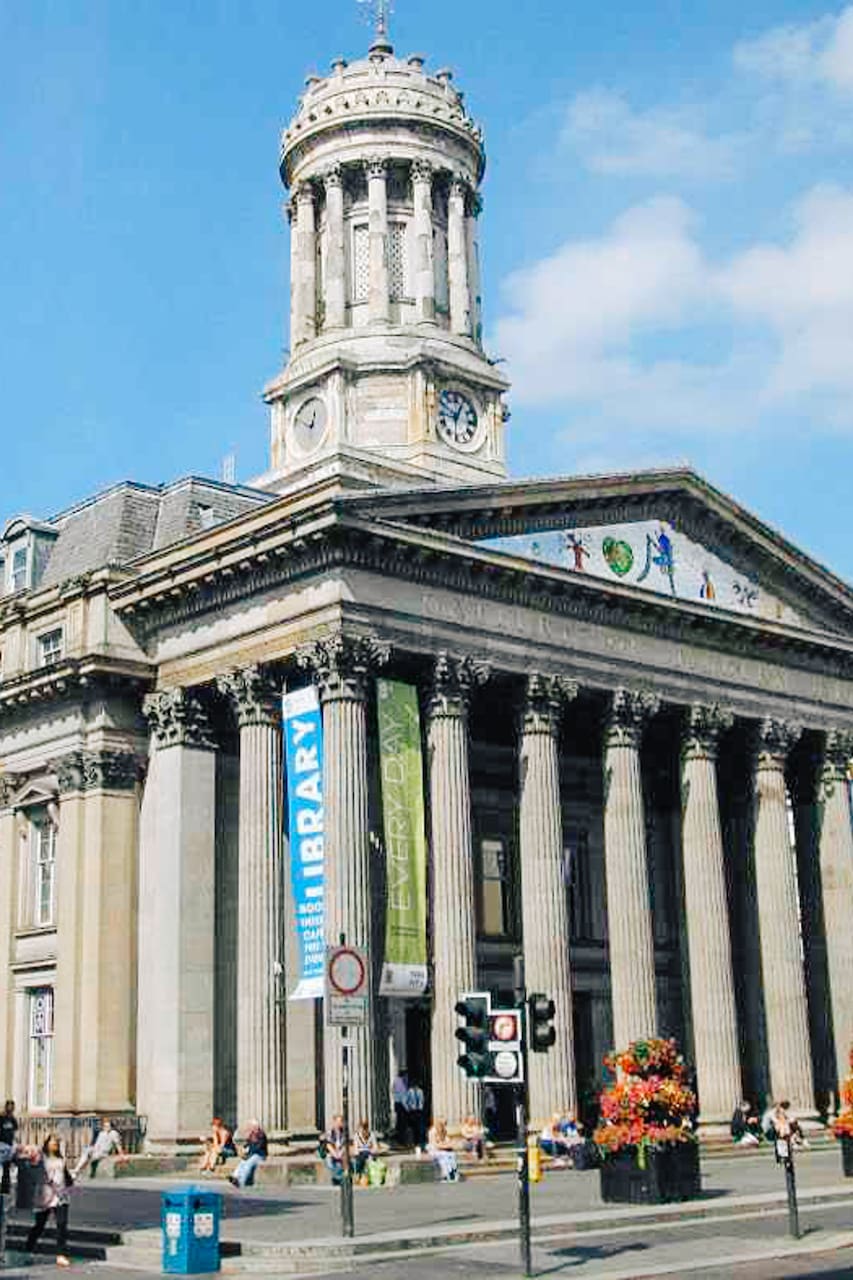 'Making it New' in Glasgow: Art Walk
'Making it New' in Glasgow: Art Walk
Your guide to Glasgow is an art history PhD student, erstwhile artist, and museum educator. Like many artists, writers, and musicians, she moved here for the space—and stayed for the community, the vegan food, and those late 19th-century bathhouses...
Discover 150 years of art and architectural history in Glasgow. From the Glasgow Boys of the 1880s to the "Scotia Nostra" of the 1990s, we'll look at how artists in Scotland's Second City continue to "make it new." We'll engage in a lively discussion about the merits and distinctiveness of Scottish art, past and present. Chat about the scene with a local, then critique it with an art historian. …
Please wear comfortable walking shoes. Some artworks we encounter may have themes not appropriate for children under the age of 18, but advanced warnings will be given and children are welcome.