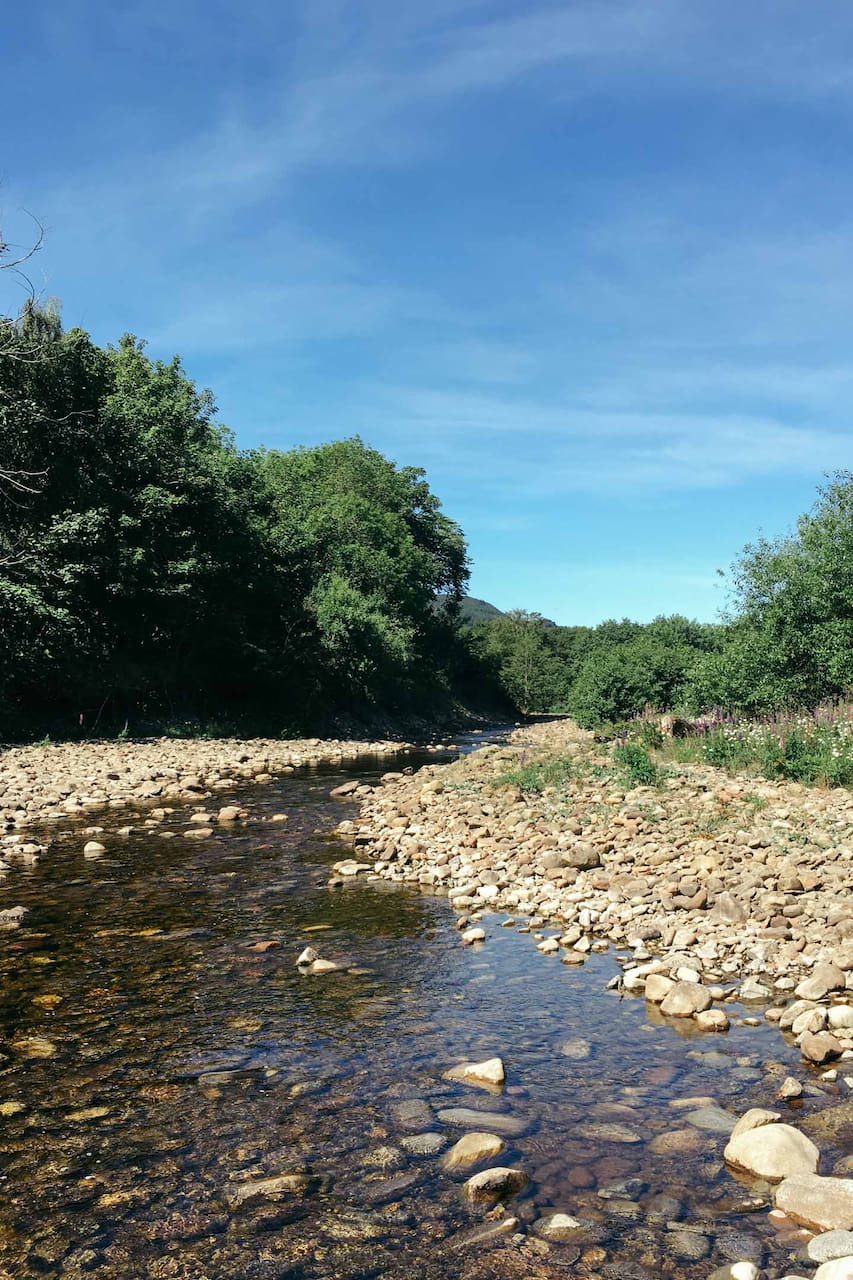 My name is Toby and I'll be your guide for this experience. I have over ten years working in tourism and I've spent nearly all my life living and working in the Highlands and Islands. I know all the little hidden gems that many tourists simply pass by and I'm happy to share as much of the local history and legends and you'd like to hear!
We'll meet at my house on Kilmore Road and from there we'll make our way down to the Urquhart Bay Woodland. We'll pass the old and very picturesque Kilmore Cemetery on the way there before venturing into the woods themselves. Locally known as 'The Cover' this is a Special Site of Scientific Interest and one of the best examples of wet woodland anywhere in Europe. It's a haven for wildlife and a…
The river is usually only ankle deep at most and it doesn't run particularly fast. The idea is that this is a fun experience not a crazy gorge walk!
Spare socks and shoes in case the river is high.
Waterproofs for when the Highland weather arrives!
A towel in case you decide to go for a paddle in the Loch or river.