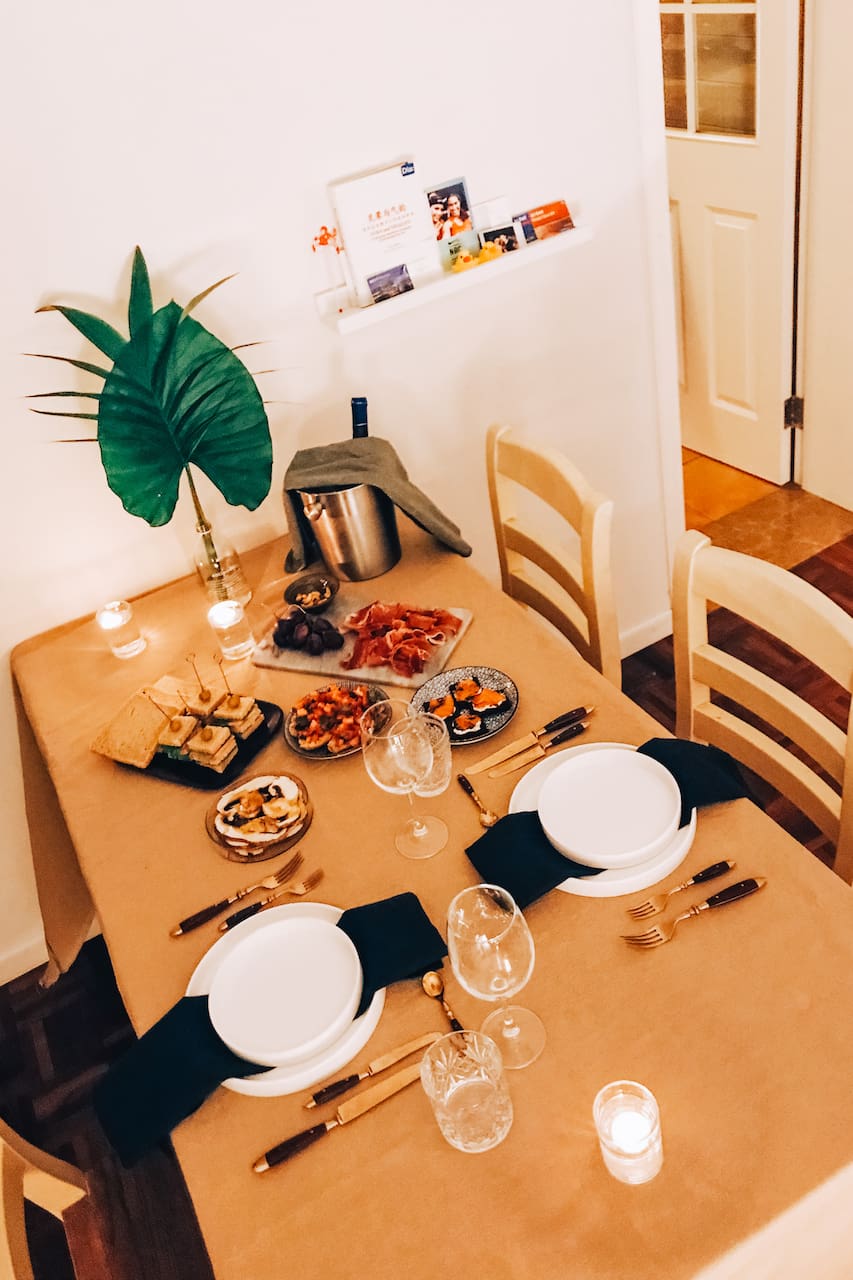 Fusion dinner at designers' home
Fusion dinner at designers' home
Hi there! We are Sara and Benedetta, two Italian designers living and working in Shenzhen. We are in China since 2014 and we have been traveling to the most rural areas as well as to the most developed ones, always in search of the local culture. We like to travel quite a lot, and we can call South East Asia our second home. As foodies, we can't resist to try always something new and take home…
We will meet at Windows of The World Station Exit J, the iconic themed park that is one of the first areas built in Shenzhen. While walking to our home, we will walk a path full of tropical plants. Here we will stop by a local stall to buy a freshly harvested coconut to drink (included in the price). Once home, we are gonna have a welcome drink have a drink on the sofa/balcony with the view on…
We will take care of the whole dinner experience, but if you have any drinks/food that you particularly like and wanna share with us please feel free to take them over :)
食べ物
Fusion sharing meal We will cook multiple courses dinner mixing international ingredients. Please tell us about your dietary preferences!
ドリンク
Water, local beer We will also provide not alcoholic drinks with fresh tropical fruit.
A big smile and a story to share :)
Windows of the world is the amusing park in Shenzhen. It's so funny that the exit of the metro is under a Louvre Pyramid despite we are in China! The path to our home is lush and full of tropical plants, it's a pleasant five minutes walk in which we will stop to buy local coconut to drink. Our home is located in a nice garden, on the 21st floor of a building, with a balcony overlooking Shenzhen city (and an Eiffel tower too!).
酒類を伴う体験です。酒類は法定飲酒年齢以上の成人ゲストにのみ提供されます。
We will take care of the whole dinner experience, but if you have any drinks/food that you particularly like and wanna share with us please feel free to take them over :)
フードテイスティング
Fusion dinner at designers' home
新着の体験