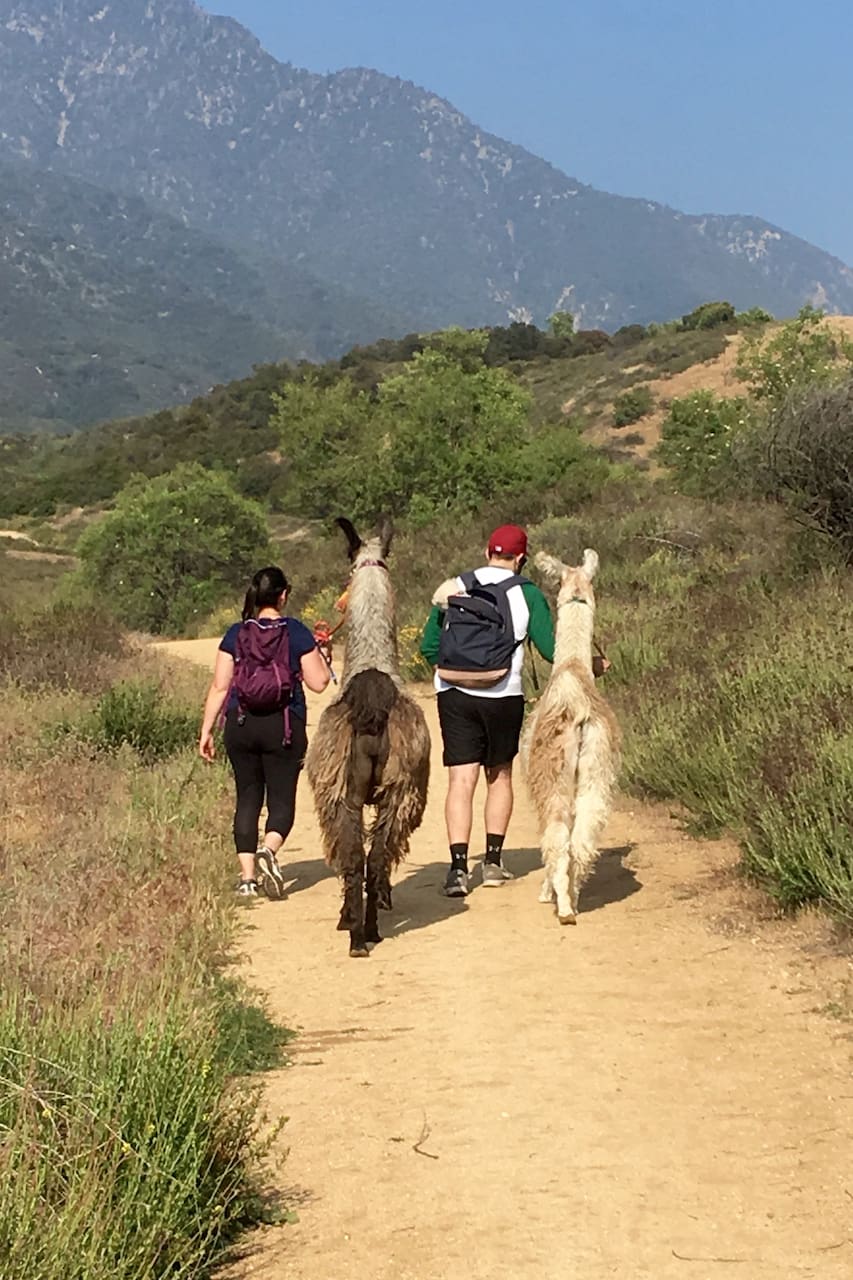 Go on a walk with a llama.
Go on a walk with a llama.
I became a llama owner several years ago when I was asked to provide a sanctuary home for a couple's beloved pets. It was love at first sight, and getting to know these wonderful creatures has been a journey like no other. Taking a walk through nature with these sweet, docile, and regal animals is a once in a lifetime experience for most guests, so I do my absolute best to make it a memorable…
Upon arrival guests will be introduced to their host, get a brief history of the farm and how it became a sanctuary for animals who've been abandoned, or whose previous owners could no longer care for them. There will be abundant opportunities for hands-on interactions and photos with the animals. Hikes can be tailored to whatever length guests are comfortable with- from a walk around the farm,…
Guests must be at least 5 years old. For hikes into the conservancy llamas will carry packs to hold drinks and snacks, but a small backpack or waist pack is recommended for personal items.
Drinks
Water, and juice. Guests may bring their own wine to enjoy at the break.
Clothing appropriate for the season
Small backpack or waist pack