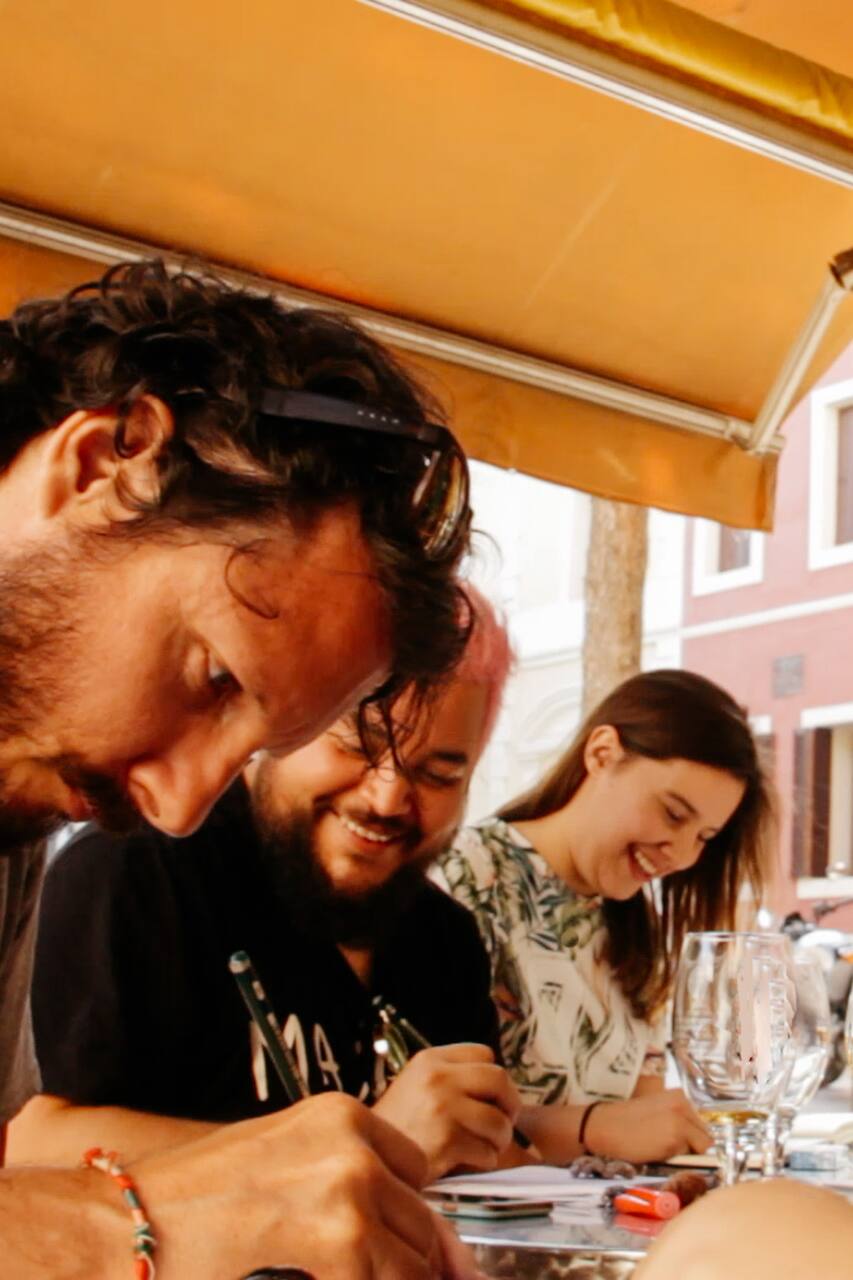 予約のとれない人気体験です。
I'm a visual artist from Argentina. I came to Barcelona on a trip and decided to stay in my favourite Barcelona's neighbourhood: Vila de Gracia. I've exhibit my work and won art contests. I 've been teaching Arts for the last 9 years in schools and in the University of Arts. Here I am, sharing my passion and doing what I like to do the most. When I graduated in Visual Arts I did my thesis about…
We'll meet at an historical spot in the most bohemian neighbourhood of Barcelona: Vila de Gracia and we'll introduce ourselves by making a quick draw in our personal sketchbooks. The characteristics of the things we observe will tell the stories of our trip. Drawing to capture your observations is the best way to show the little things that define your trip. I'll show you my favourite views of…
Wether you come alone, with family or friends you just need desire to learn. Food and drinks not included. We go to a bar on Saturdays. Check my other experience: www.airbnb.es/experiences/317726
用具
Sketch book Watercolour, pencils and Brushes to use. Sketch book for you.
An umbrella if it´s raining. A hat if it is sunny. Confortable shoes.
We will meet in the most bohemian neighbourhood of Barcelona: Vila de Gracia. I'll take you for a walk through the best places I know, which are off the tourist circuit and crowded with modernist details. Half the class will be held outdoors, with two stops: one in the square at the beginning and one in the wholesome cafe at the end.
Wether you come alone, with family or friends you just need desire to learn. Food and drinks not included. We go to a bar on Saturdays. Check my other experience: www.airbnb.es/experiences/317726