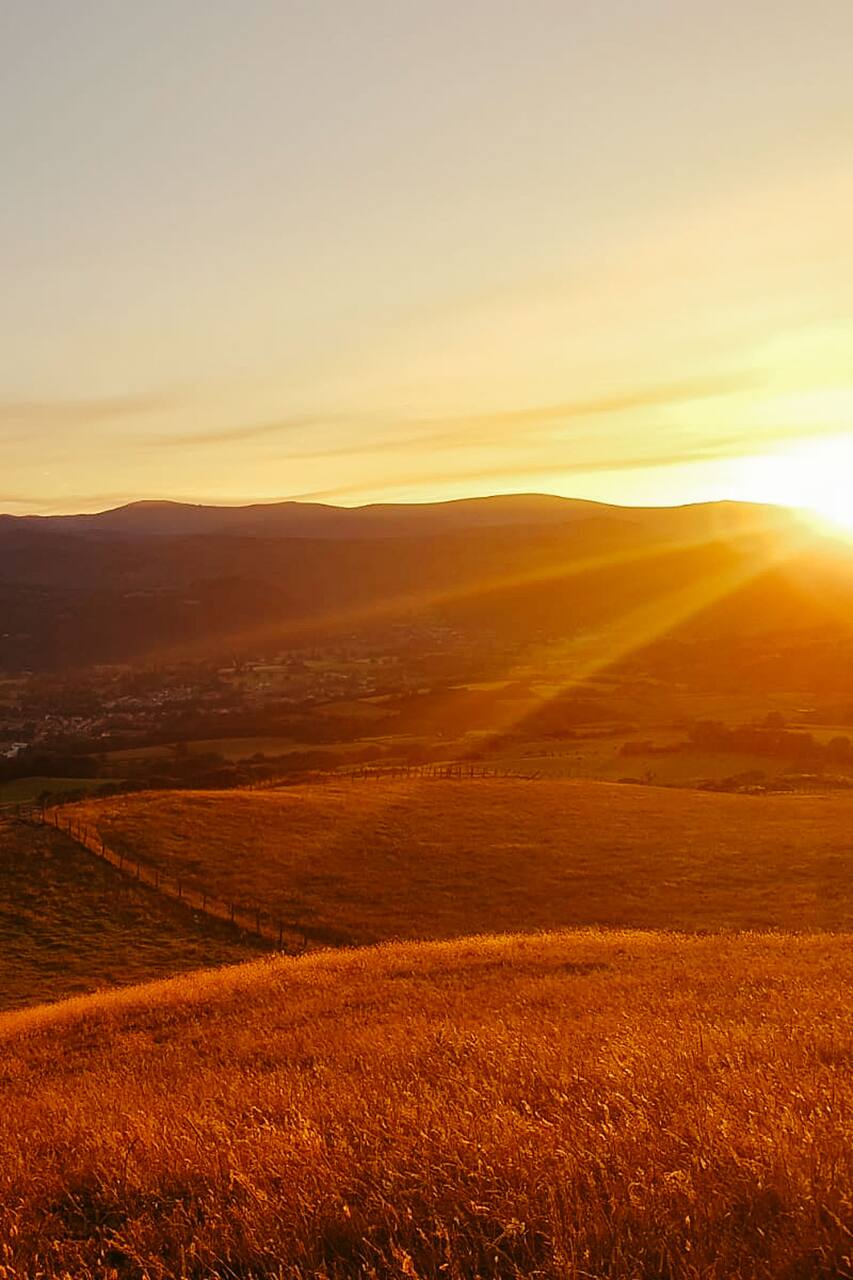 I'm a Native Cymro (Welshman) born and raised in the area and keen to share my culture, history and language with you. I'm a keen walker and have been walking around this area my whole life so let me share my knowledge with you.
This is a chance to experience a sunset high up on the eastern flanks of the Conwy valley, the sun will be setting behind the mountains of Snowdonia offering some amazing views and plenty of great photo opportunities. We'll meet up in the evening and walk up, for around 90 minutes, to the viewpoint through farmland and woodland, and you'll be able to enjoy some great views of the mountains of…
This walk will involve some uphill sections so guests need to have a good level of fitness, guests won't necessarily need hiking boots but I'd recommend wearing a good pair of hiking trainers.
Extra layer as it'll likely get cold