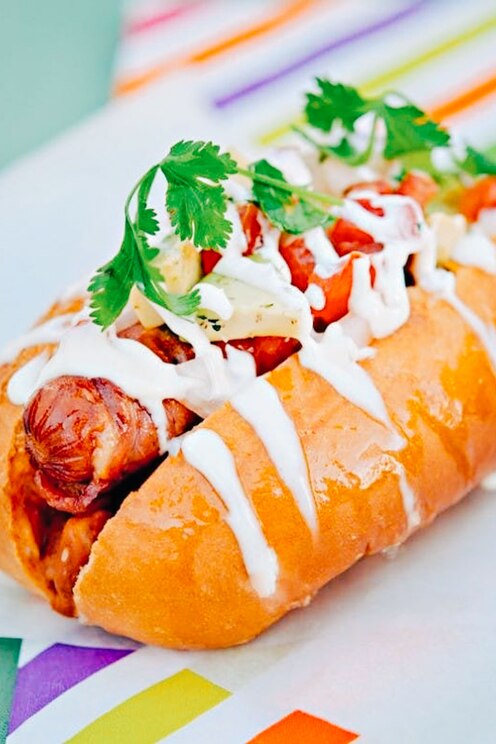 Local Bites and Brews- Phoenix
Local Bites and Brews- Phoenix
This is the no-plastics, low impact, environmentally friendly: Bites and Brews Tour of Phoenix! We will visit the historic downtown Phoenix on foot or bike. You'll discover two eateries plus four craft beer houses that all serve excellent food and drinks, all while learning fun facts about the history, the arts…
含まれるもの
Equipment, Transportation, Tickets

Food Tickets Each ticket will a new opportunity to taste a Bite or Brew!

Bike or Walking You will have the option of choosing your own transportation adventure! Please, inform host of mobility…

Water Bottle Yours free for joining the tour!
I am a native Arizonian who calls Phoenix home— and my favorite city in the USA! As a true foodie, I have a passion for finding the best food and drink while supporting locally-owned eateries. I created this food tour to take tourists, foreigners, and locals around to sample tasty food and drink in Phoenix. My background will provide you with a strong local knowledge of points of interest as you join me on a walk around my neighborhood. I can't wait to show you what authentic Phoenix truly has to offer.
We will be stopping into two of Phoenix's best eateries and four craft beer locations along our tasting tour. You will have the opportunity to try the best the Southwest has to offer in cuisine and drinks! Locations may change due to seasons and groups dietary, mobility needs. Schedules will be prepared in advance and hand tailored for groups needs.
参加にはご本人確認(自撮り+身分証の顔写真との照合)が必要です。確認は1回で済みます。
酒類を伴う体験です。酒類は法定飲酒年齢以上の成人ゲストにのみ提供されます。
This tour can be catered to all dietary restrictions! Please, let me know if you have any special needs that you feel will help enhance your experience.
食べ歩き
Local Bites and Brews- Phoenix