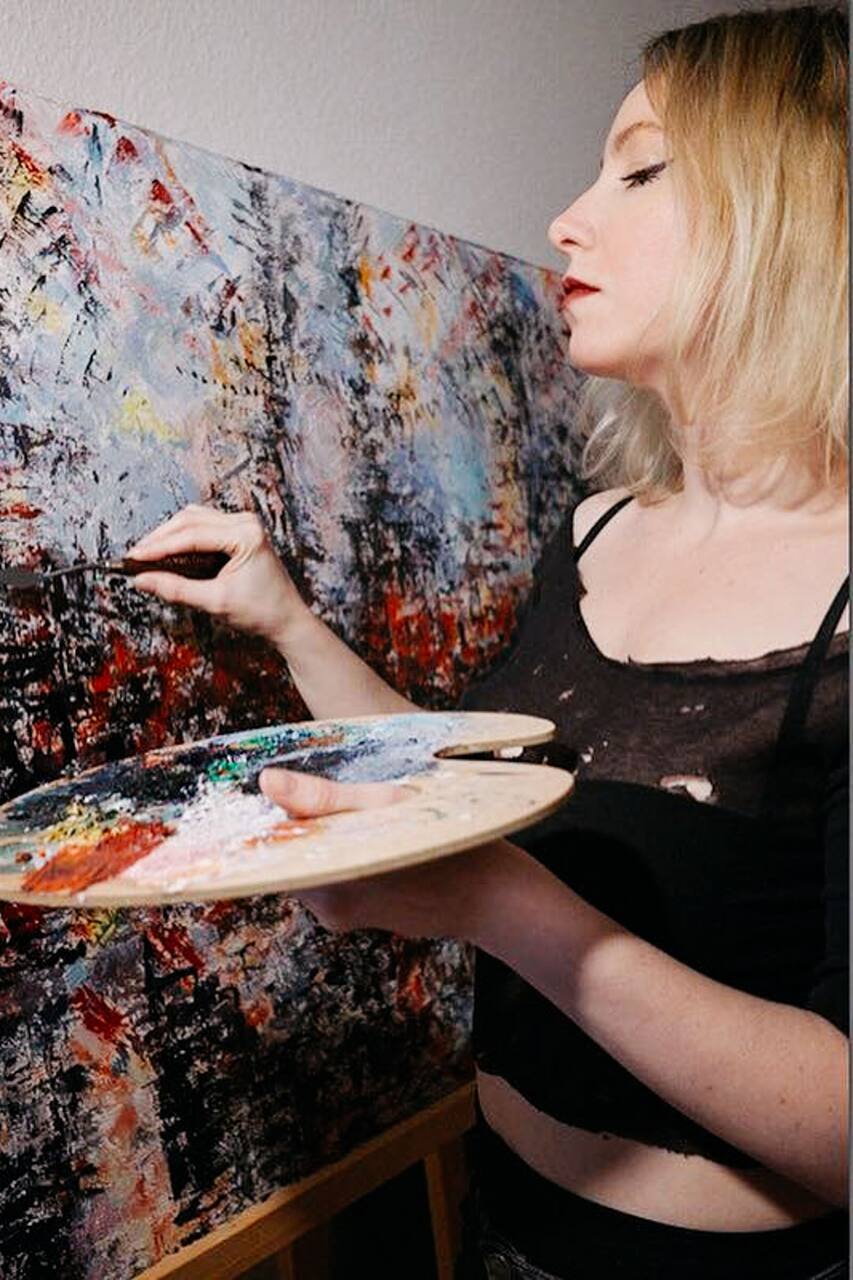 Techno Painting with a Berlin Artist
Techno Painting with a Berlin Artist
I'm a Visual Artist and Art Teacher, living and creating in Berlin. I have a BA in Art History and I am currently working on a Techno Painting project - abstract live paintings, illustrating the music and vibe of top Berlin clubs (I performed in Kater Blau, Kitkat, Ritter Butzke and Sisyphos). I'm in love with Berlin's club scene, and would call myself a "professional clubber". In order to create…
I would like to invite you for a 2.5 hour workshop, to paint together, to discuss art and music, and to get acquainted with Berlin's unique Techno scene. This workshop is meant for you to express your creativity. You won't need to buy materials and you don't need to have prior painting experience. You just need to show up and enjoy the process. In the end you will have a beautiful work of art…
Please contact me if you are a group. I have ability to host groups up to 8 people, but details need to be discussed first.
ドリンク
soft drinks and snacks Bread, spreads, and other snacks will be available and prepared according to demand. I always keep orange juice.
I will supply all the materials. Bring a good mood, or a bad mood... whatever feels best for your creation process!
We will create in my studio (painting room) which is in my apartment. I live in one of the most easily accessible locations and right in the heart of Berlin. I want you to get a real window into my life!
今後の予約可能状況
ご希望の日時に空きが見つからない場合は、Dinaさんにすることもできます。
アートクラス
Techno Painting with a Berlin Artist