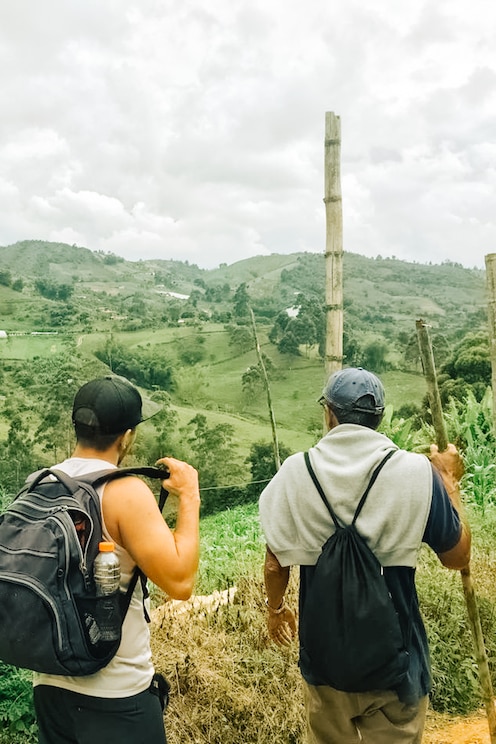 We will have an ecological adventure, exploring a wonderful forest and arrive at a hidden waterfall in the middle of the mountains of eastern Antioquia. Once there, we will bathe and have a moment of relaxation and connection with nature. The experience begins in my farm, where we will meeting, have a breakfast…
含まれるもの
Transportation, Drinks, Accommodations, Food

arepa with cheese . sandwich, fruits,snacks

water, juice, Chocolate Hot chocolate, beer with lemon and salt,

(Optional) You can use the farm facilities during the afternoon. If you want, can stay 1 or more days in the farm …

Medellin to Peñol
I am Nabil, an industrial engineer passionate about nature, sports and adventures. In my free time, I enjoy to explore the streets of my beautiful city Medellin and the nearby towns. My family is from the peñol Antioquia, since I was a child have explored all the area so I know it very well. I love the landscapes and waterfalls where I can relax and disconnect.
We will arrive at a farm, have a hot chocolate and arepa with cheese, in this place we will have an agricultural experience where you can sow a plant, have a relaxing time, we know each other, exchange ideas, and prepare for the adventure. Then we will have an ecological walk, see beautiful landscapes, farm animals, birds, native people farming, milking. We will enter the river that will take us to a spectacular waterfall between the mountains
酒類を伴う体験です。酒類は法定飲酒年齢以上の成人ゲストにのみ提供されます。
If you want to spend the night in the place and continue exploring the area the next day, you can stay in the farm or spend a night camping for an additional cost.