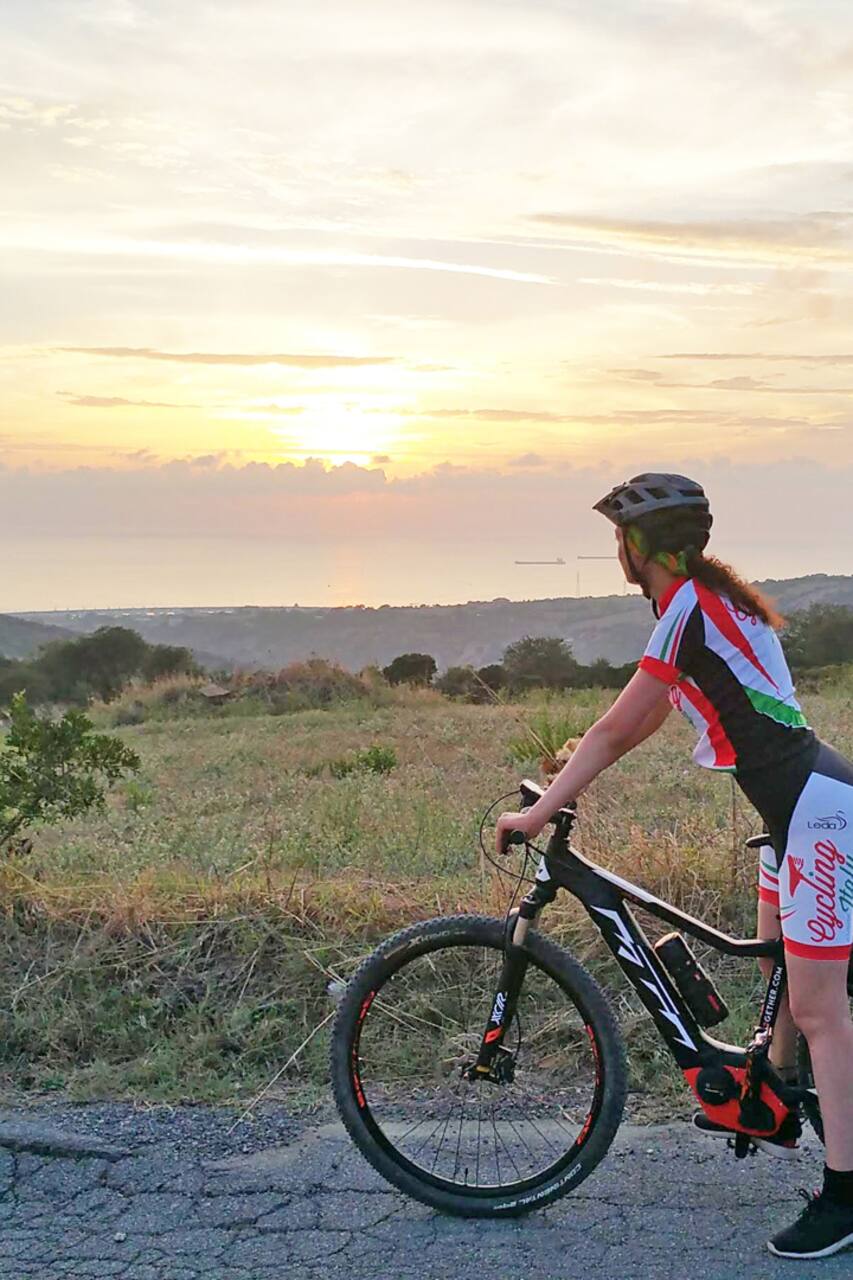 Santa Marinella e-bike tour
Santa Marinella e-bike tour
Hi, I'm Emanuele! I'm a licensed MTB tour guide, with a great passion for biking and a huge love for my territory and my small beautiful town Santa Marinella. I like to discover new paths and hidden places, my goal is to share the passion for cycling and make people understand that with an e-bike you can reach wonderful places and discover hidden treasures of our land with an easy effort, fully…
Santa Marinella is well known for it's beautiful sea, but not many people know that there's plenty of history here! Join me in an easy e-bike tour along thousands of years: from the rests of etruscan temples, through amazing Roman Villas on the sea with their incredible fishponds 'till the luxury Liberty villas from the end of XIX century. At the end of the tour, we'll relax with a drink and some…
Dress comfortable clothes and bring with you a second shirt: the appetizer will be more enjoyable wearing a dry shirt! Minimum body height of about 1.58 meters is suggested to handle the bikes safely
軽食とその他
Italian street food. Italian street food Let me know if you're vegetarian or if you have any particular dietary restrictions, I'll provide an option for you!.
ドリンク
Beer, Spritz And if you don't drink, you can have an alcohol-free option!
Snack (suggested), windproof jacket, your camera and your smile!
In case of rain bring a waterproof jacket: there's no good or bad weather, only good or bad equipment!
Closed toe shoes - running shoes for example. No flip flops or sandals.
Small backpack suitable for hiking or riding. Loose bags are not recommended.
We'll e-bike ride across Santa Marinella, enjoying the seafront, exploring all historical and archaeological places that are hard to reach on foot in a single tour, and having a glance at the hill's side. According to the ability of the group we could even explore a bit of the countryside along the Marangone river and have a look at the "Città dei ragazzi", a place with an incredible story that was born in 1945 after the II World War.
参加にはご本人確認(自撮り+身分証の顔写真との照合)が必要です。確認は1回で済みます。
酒類を伴う体験です。酒類は法定飲酒年齢以上の成人ゲストにのみ提供されます。
Dress comfortable clothes and bring with you a second shirt: the appetizer will be more enjoyable wearing a dry shirt! Minimum body height of about 1.58 meters is suggested to handle the bikes safely
サイクリング
Santa Marinella e-bike tour