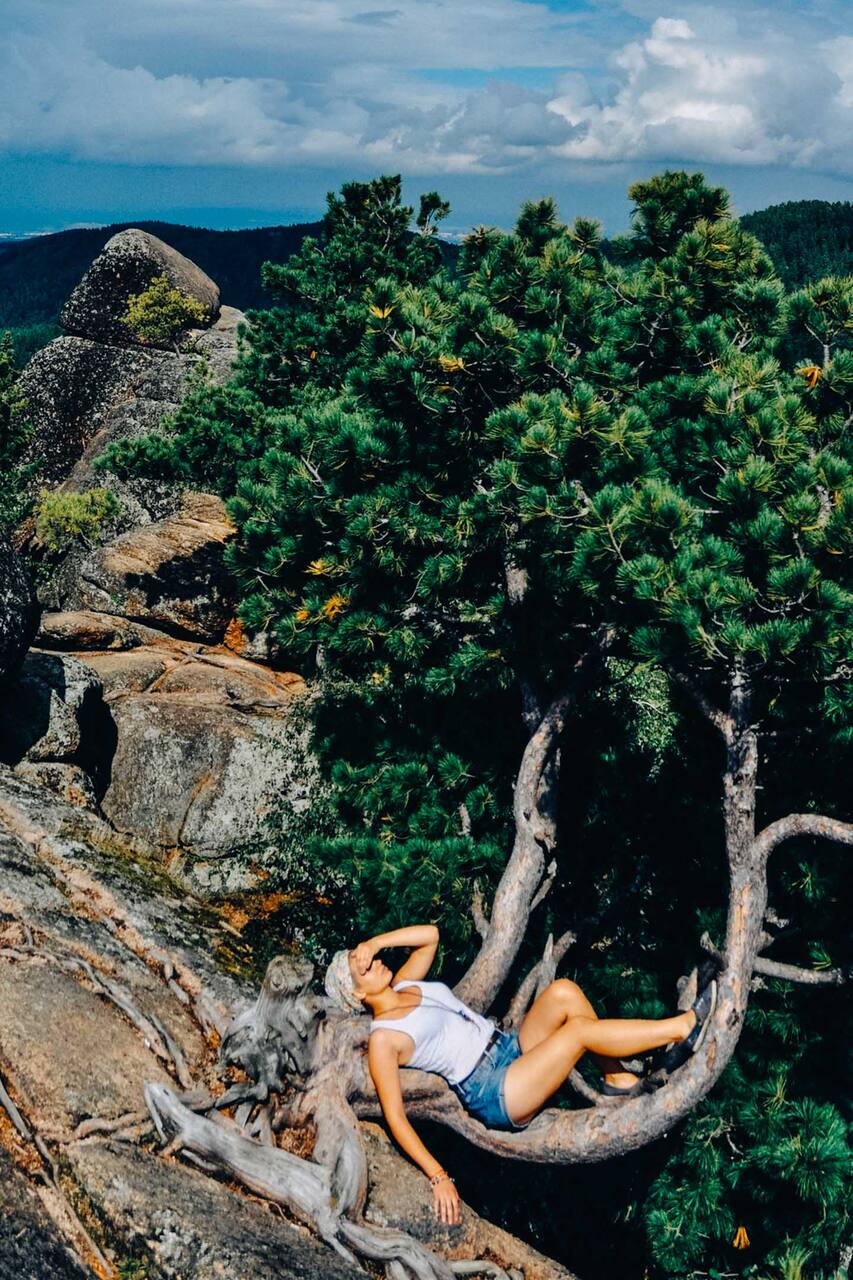 Hiking to the Stolby nature reserve
Hiking to the Stolby nature reserve
I'm co-founder of adventure travel company that promote active living, rock climbing and snowboarding as a lifestyle - Grecha Advencha. I am experienced climber and snowboard instructor. I lived for one year in France as a student and 9 months worked in Dubai as a project manager. I like to share my skills with people and show the most breathtaking interactions with nature. This experience is…
We will jump into the one day journey to the Stolby national resort. One of the significant landmarks in Siberia. We will walk about 17 kilometers by beautiful winding forest trails. Will see the giant beautiful rocky shapes made by nature. And if you are ready for adventure we may climb on some of them to see the unique Siberian landscape. During our walk you will learn the story of people, what…
Please inform me if you have any allergy or disease.
用具
Climbing rope Will be used as a fixed rope on the some places for safety reasons
Fleece jacket is a must, despite what weather is
Comfortable, non-slippery trekking shoes
1 litre bottle for water (there are natural springs with clear water)
Trekking poles (will be a good addition)
Cash for buying the lunch (there no ATM's or internet connection)
Some tasties to share with the group members
Stolby natural reserve is the huge park with more than 65 kilometres of touristic trails with rocky mountains, forests, rivers and wild animals. It is 472 sq. kilometers of untouched nature with 271 animal species protected by nature reserve. This place is important landmark of Krasnoyarsk city and essential for visit if you want to see and feel the gorgeous Siberian nature.
ロッククライミング
Hiking to the Stolby nature reserve