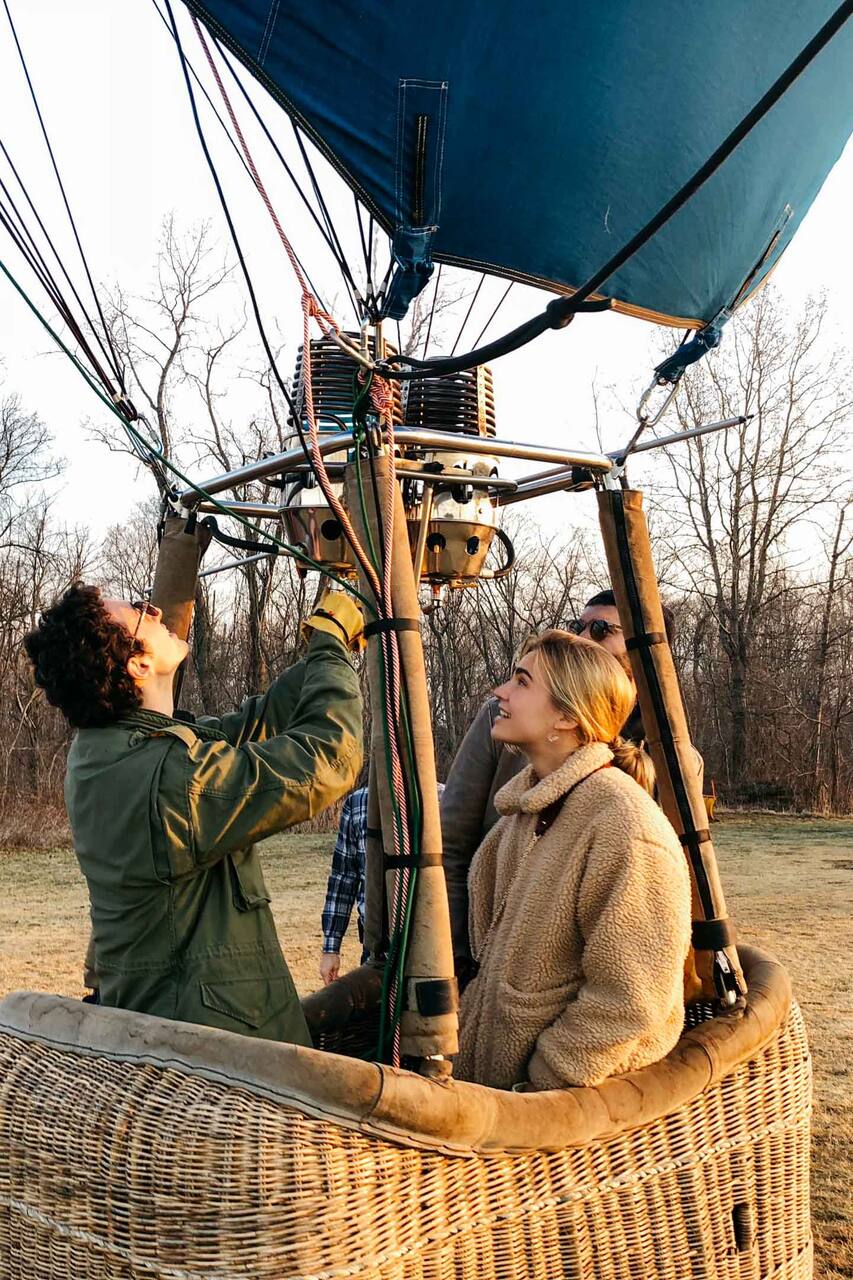 Learn To Fly Hot Air Balloons Upstate
Learn To Fly Hot Air Balloons Upstate

大体いつも満席!予約のとれない人気体験です。
I am a hot air balloon lifer, having grown up in a flying family. In 2015 I earned my pilot certificate and decided to make it my passion to share the joys of hot air ballooning with the world! I want everyone to experience the thrills and relaxation of lighter-than-air flight and come away with a story that they will want to recount over and over.
Your experience will start in the days leading up to your flight as we look at the upcoming weather patterns. Hot air balloons need calm winds and clear skies to make the experience safe and enjoyable. Once we have determined that it is safe to fly, we will designate a launch location and meeting time. On site, you will help the ground crew set up and inflate the hot air balloon before taking off…
It will be up to you to get to our launch location at the designated time of flight. Jordan will be in touch leading up to your experience to give you a brief introduction and answer any questions.
Drinks
Celebratory Drinks For a traditional post-flight toast
Closed-toed shoes (the ground may be wet or muddy in the morning)
Weather-appropriate clothing (layers are recommended, even during summer months)