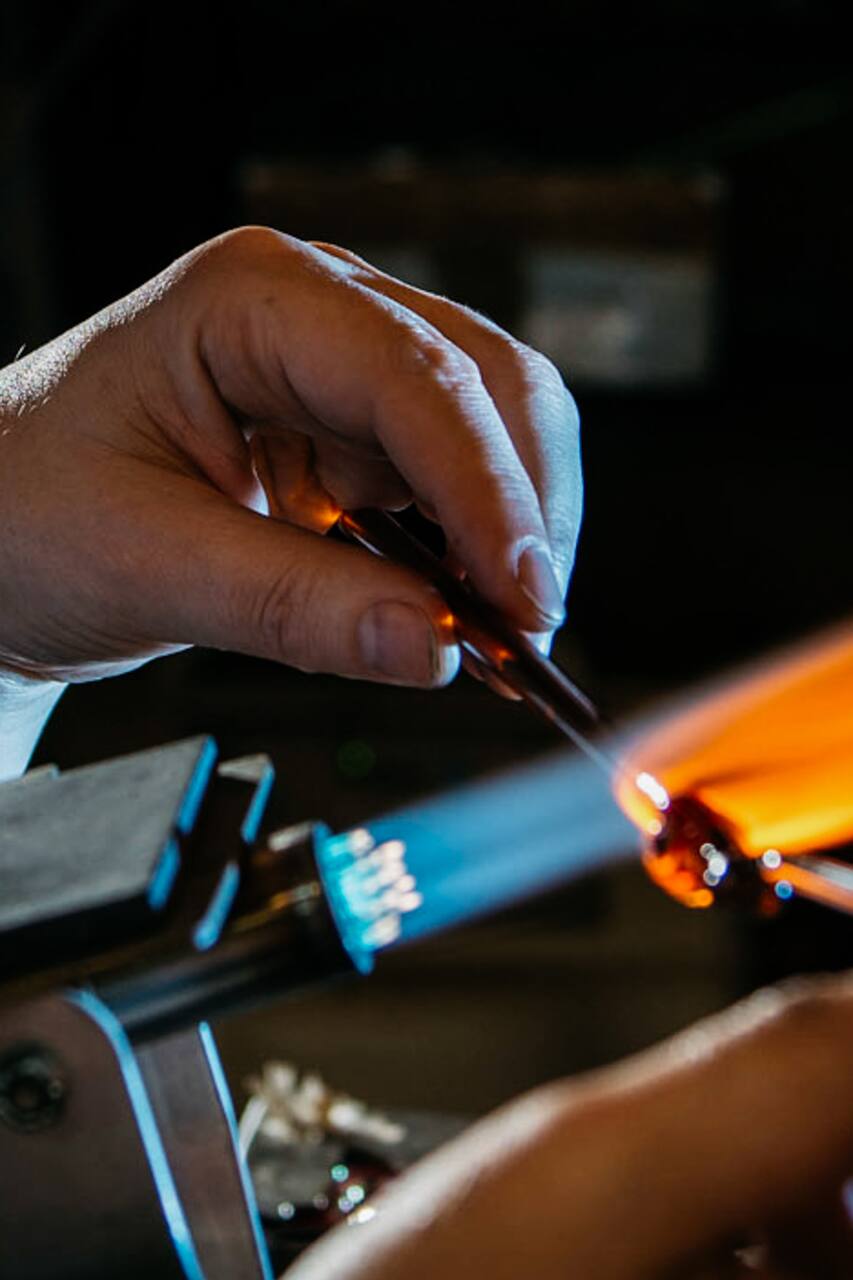 Glass blowing with Johnny
Glass blowing with Johnny
I have been in the glass community for over 18 years. During that time I have to learn from top teachers such as John Kobuki, Chris Hurley, and Laceface to name a few. Currently, I'm working at Seattle Glass Studio working on some new glass blowing skills. I enjoy teaching and make sure people have a great time while they learn a new hobby or trade.
Be ready to dive in, we will start you off with making a drinking straw, here you will be taking the rough sharp glass edge and melting it to a smooth polish like finish while keeping both ends open to get liquid through, this is easier said than done. Once you have a functional drinking straw we will move on to the Stir Stick. The stir stick will teach you how to shape, apply color and made a…
This workshop is available to mature kids of 10 years old & up to 99 years old. You will need to wear our safety glasses, our glasses go on over reading glasses or we have clip-on's availabe.
Equipment
All Supplies needed. Eye protection,
Please wear pants (no shorts) and closed toe shoes.