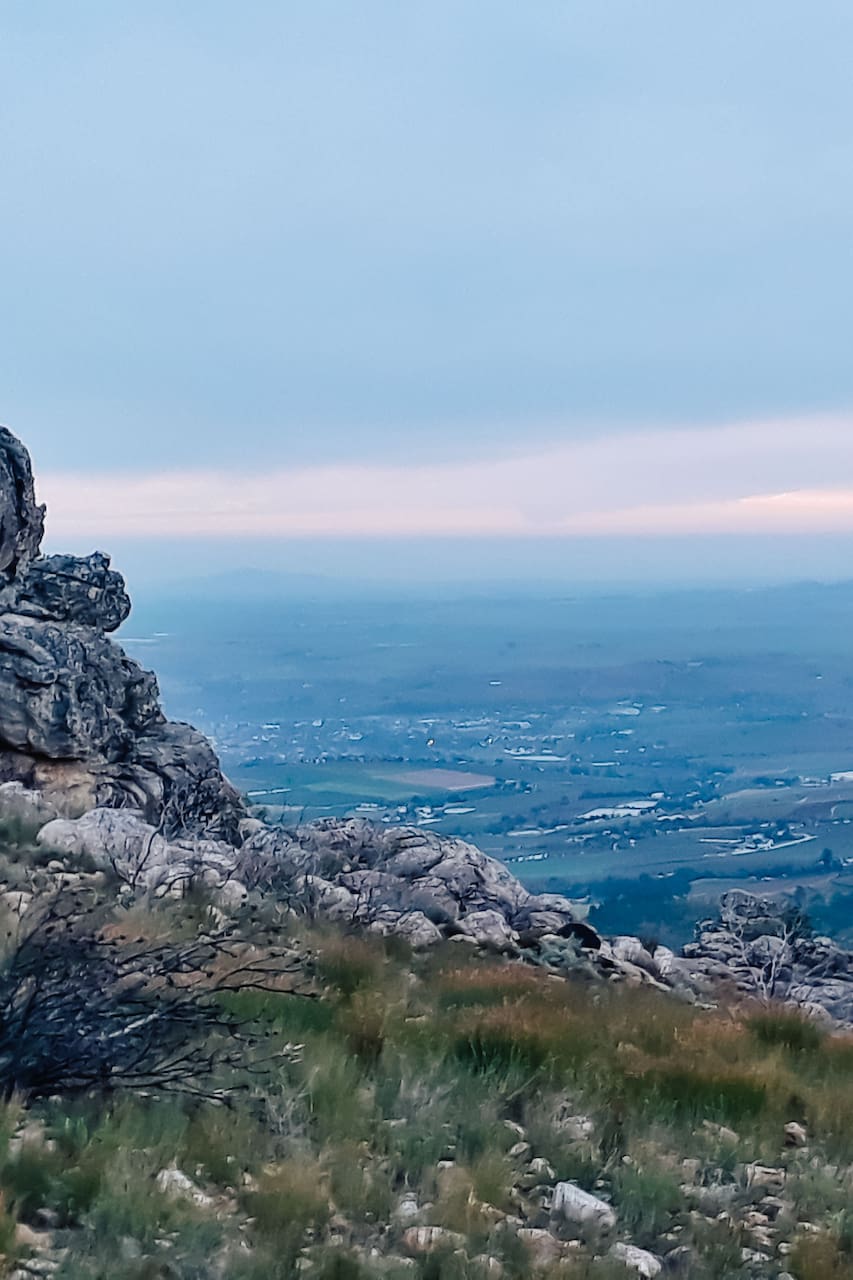 Before my hedonistic and nebulous 15-year love affair with food and wine as a sommelier in the Cape Winelands, I spent 2.5 years in Taiwan. It was the hidden beauty of this otherwise polluted and overpopulated country, which navigated me to a visceral connection with nature. After 15 years of nurturing this connection in the mountains surrounding the Boland, I am excited to share this life-giving…
The day starts with a cup of freshly brewed coffee while we get to know one another overlooking the Bovlei valley outside Wellington. After a brief introduction of the team and an overview of the day's events, we will set off on the first leg of the experience, a 6km hike to explore all the different species of fynbos found in this region. Through the flowering Fynbos and past spectacular…
This is a fairly easy walk, ideal for families and beginners.
軽食とその他
Lebanese Mezze Platter. Almonds & Sultanas. Hummus, Babaghanouje, Labneh, Arishi, Olives, Bread. Homemade Sourdough, Olive Oil & Fynbos Salt. All snacks provided by local producers.
ドリンク
Coffee, Tea & Water Fresh mountain water will be available along most parts of the walk. Tea made with foraged fynbos & local honey.
Comfortable walking shoes
Warm jacket/raincoat in winter
Bainskloof has been my place of connection & restoration for the last 15 years. I've been up here countless times and I can't wait to share it with you. The long winding trails in the crisp Winter air, the underwater caves in summer and the macnificant flowering fynbos in Spring. Bainskloof has a rich history and some unbelievable stories dating back to the time of the "Groot Trek".