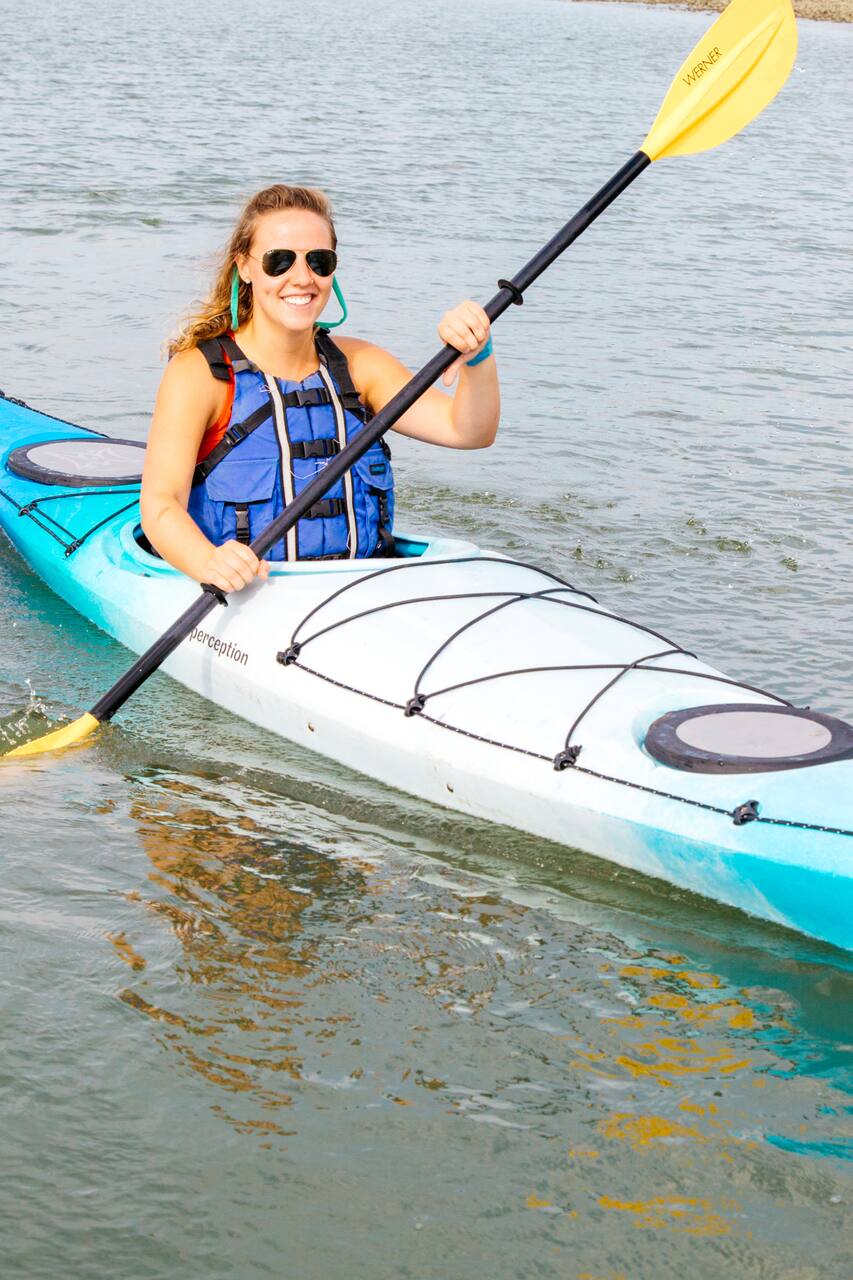 Go kayaking in search of Dolphins!
Go kayaking in search of Dolphins!

大体いつも満席!予約のとれない人気体験です。
9 years ago we founded Flipper Finders, a kayak and boat tour outfitter on Folly Beach. We are a team of naturalist and water lovers; Charlie, is a free-spirited intellectual naturalist kayaker, River grew up in these waters and it's in his blood, Kate, If she would only had gills she would never leave the ocean and finally Richard, a serious water addicted. We're specialized in finding…
Enjoy a unique kayak experience and see dolphins in one of the nicest natural settings in the world. I'll start with the basic instruction and refreshment on technique and safety. Then we will go out on the water, test your skills and then paddle off on an adventure! Our goal is to hopefully see dolphins and other wildlife, as well as, paddle away from the hustle and bustle of life in search of…
There is always the possibility of weather so be prepared to be flexible. Most of the time you just have to wait 15 to 30 minutes and it will pass. We will notify you if we need to reschedule.
Equipment
Kayak, Lifejacket, Paddle
Flip Flops or water shoes