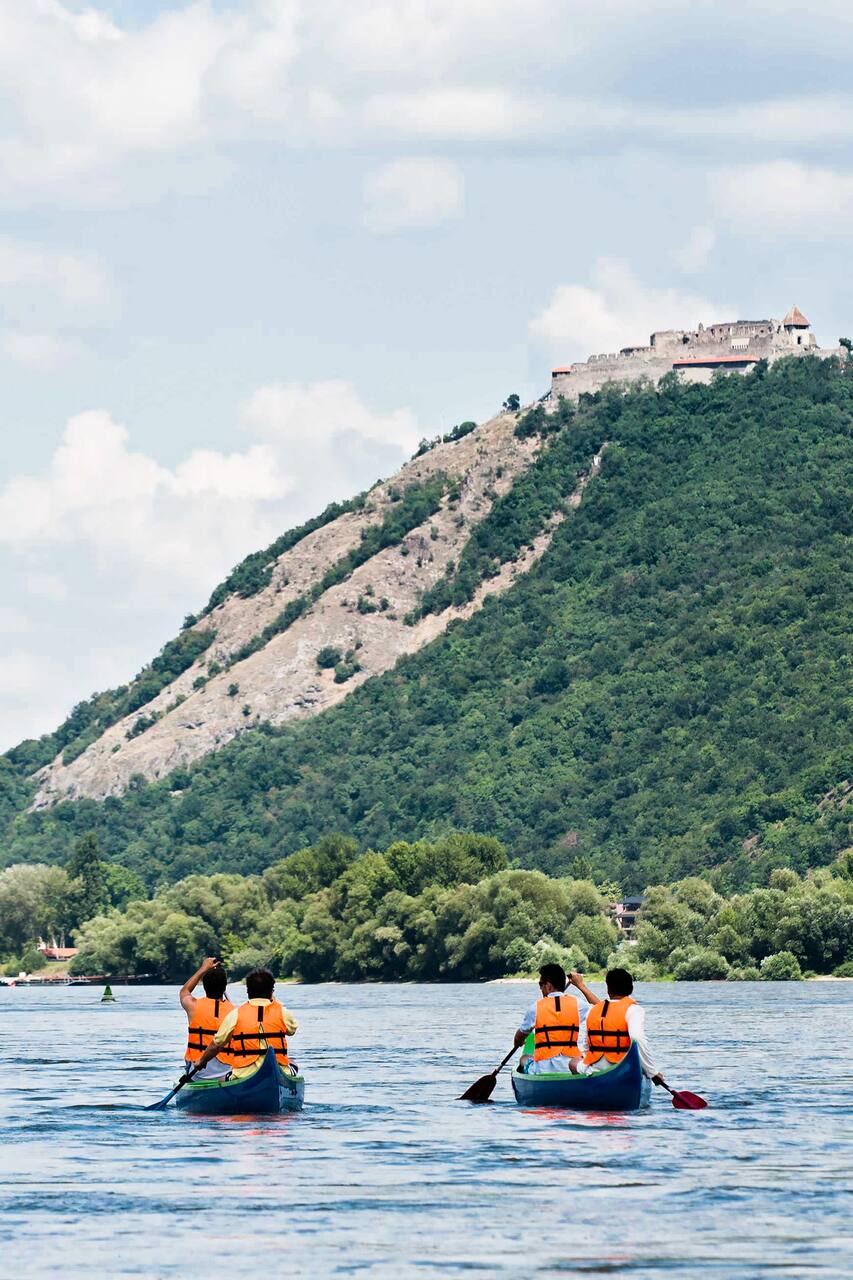 好評受付中! ご予約はお早めに。
I am Endre, lover of nature and sports, and holder of 18 Ironman titles. My wife, Maruska and I run a small travel / gear-rental company in Zebegény, at the Danube Bend. Using our in-depth knowledge of the area, we will show you the Danube Bend from a unique perspective.
Spend a perfect day on the river just outside of Budapest and discover beautiful sights from a canoe. We will spend approximately six hours from Zebegény to Kismaros on the most stunning stretch of the Danube in Hungary. Before setting off, we will offer you a locally produced breakfast and non-alcoholic drinks by the riverside. We will marvel at Visegrad Castle, Pilis and the Börzsöny mountains…
You must be a confident swimmer for this programme. The trip is not suitable for children younger than 8 years. Before setting off participants must sign a release form, we will send prior.
Transportation
Train ticket to Zebegény and train ticket from Kismaros back to Budapest
Equipment
Full day`s Tour Guide. Fully equipped canoes. Lifejackets and paddles for everybody. Water safety briefing and navigation instructions.
Individual departure from Kismaros back to Budapest, the train tickets are included in our package
Please bring 1,5 l water and snacks as needed. Shops are available during the trip where you can buy food and drink. On the way we will stop at shore side eateries, where you can buy cheap and filling lunch. Individual consumption is not included.
Please bring a hat or cap, your swimsuit, sunglasses, a towel and a raincoat. Your thighs, elbows and head must be covered. You will wade through water, so bring sandals, or light canvas shoes that you do not mind getting wet. Sun protection is necessary,
It is a good idea to have a spare T shirt and shorts for canoeing and a drawstring bag. We will transport your stuff you do not need for the canoeing to the end station @ Kismaros.