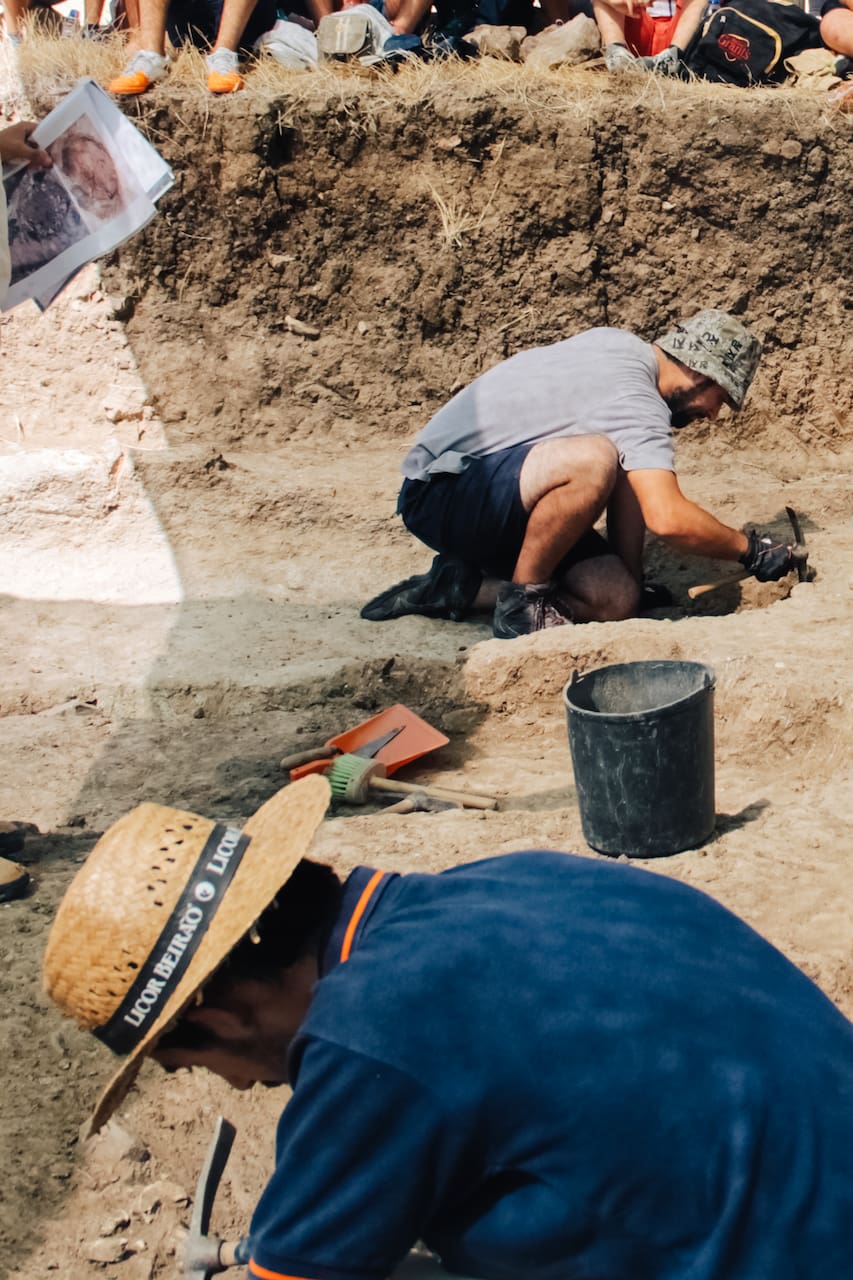 A True Archaeology Experience
A True Archaeology Experience
We are part of the team of archaeologists investigating Perdigões for more than 20 years now. We are responsible for what is known about this impressive archaeological site. We invite you to join the adventure of discovery, the emotion of finding the past, the true journey through time!
Feel what it is like to be at the centre of another world. Visit the National Monument Perdigões Archaeological Complex. Start off with a visit to the museum about Perdigões, the laboratory and the reserve where hundreds of artifacts of great archaeological value, made of ivory, gold and other exotic materials, are stored. Head to the archaeological site where our team of experienced…
Bring sunscreen and a hat!
The Perdigões Museum and Research Centre is set on the Esporãos' Tower, a magnificent monument from the XVI, located on the company's Enoturism. With us you will see all the artifacts and human remains ever found at Perdigões. This special storage space is where our archaeologists treat and analyse everything they find hoping to better understand this complex reality.
If you don't see availability for the time you are looking for, you can .
歴史ウォーク
A True Archaeology Experience
新着の体験