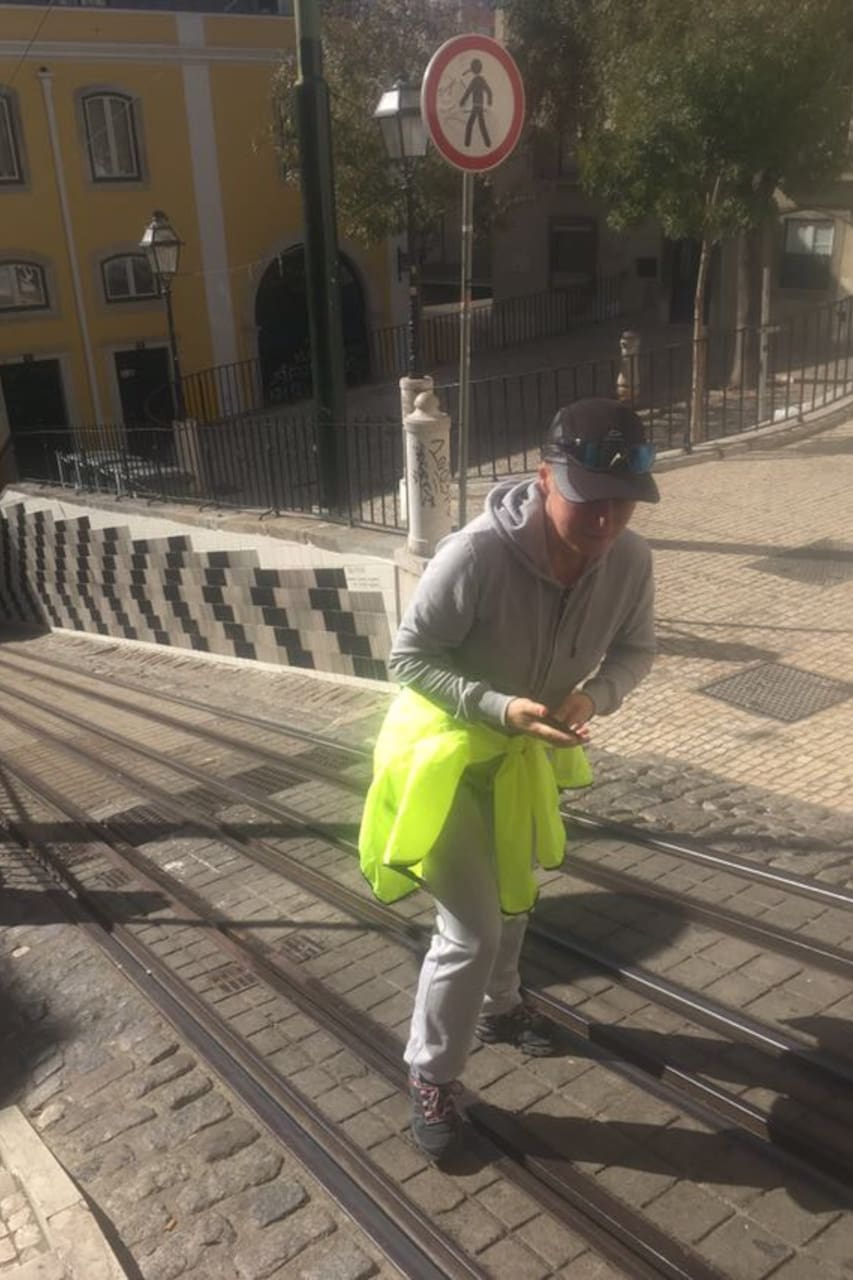 Up the hills of old Lisbon
Up the hills of old Lisbon

予約のとれない人気体験です。
I am a creative, imaginative, enthusiastic individual, who provides information about history and architecture of Lisbon through guided tours. Making an introduction to old and new Lisbon. Interacting with visitors from many different countries and cultural backgrounds. Masters degree in medieval history. I know how to tell the stories.
Lisbon is the city on the hills. We are going to climb up and go down. We are going to make at least 10 000 steps and 6 km with good average speed. We are going to spend calories! Keep breathing and go up. Cool down on the flat parts of the route and listen to the stories about houses we are passing by. Enjoying old streets views while going down. Go off beaten tracks. Visit famous view points and…
This is an active walk. Taking some water with you is a good idea!
Make sure your shoes are not slippery. Flip flops are highly not recommended because of some slippery surfaces and steps.
We will start at the famous point on the bank of Tagus river , named Commerce Square, continue to the gates in moorish wall and climb to one of the most beautiful squares in the city. We will visit around 7 different view points. We will see all 3 most ancient districts of Lisbon. We will visit less known part of Lisbon and learn where new working class lived in special quarters. We well go in depth of Alfama and finish in a beautiful garden.
歴史ウォーク
Up the hills of old Lisbon