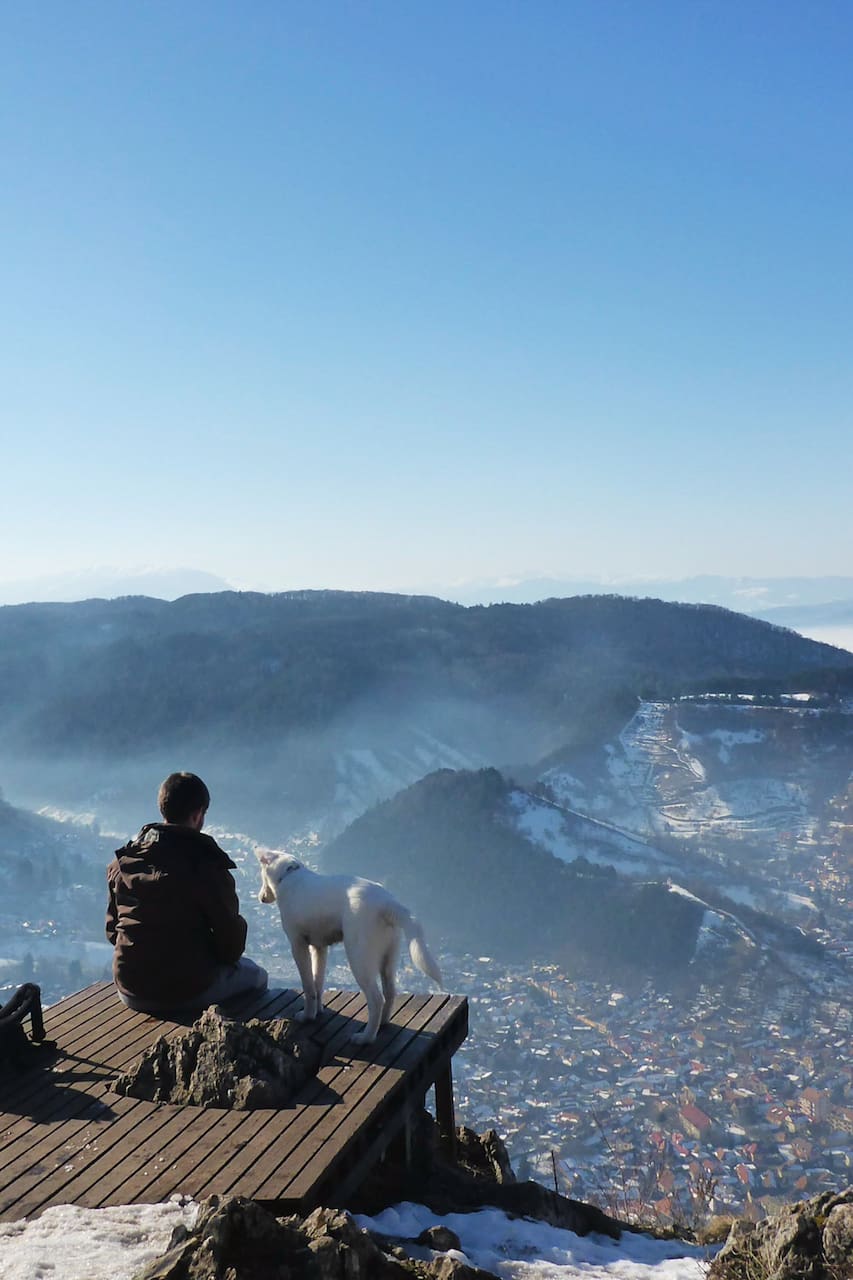 Hiking with Dante to Tâmpa mountain
Hiking with Dante to Tâmpa mountain
Hi there. My name is Sorin and I am a Cnc setter at a multi-national automitive factory! I grew up here and got the taste of the trails with my best friend Dante, a siberian white husky. I lived in Brasov my whole life and walked all the surrounded mountains.
Our hike will last about 2.5-3 hours and the dificulty is medium. We'll start our adventure from the base of the mountain. First I will jump and wigle my tail around you for about 5 minutes after that I'll start exploring the forest. Meanwhile Sorin will guide you and tell you interesting things about this amazing place. We will reach the Gaboni steps where I will run tiredless by your side…
Dante doesn't like childrens so unfortunately it's not a good fit for them.