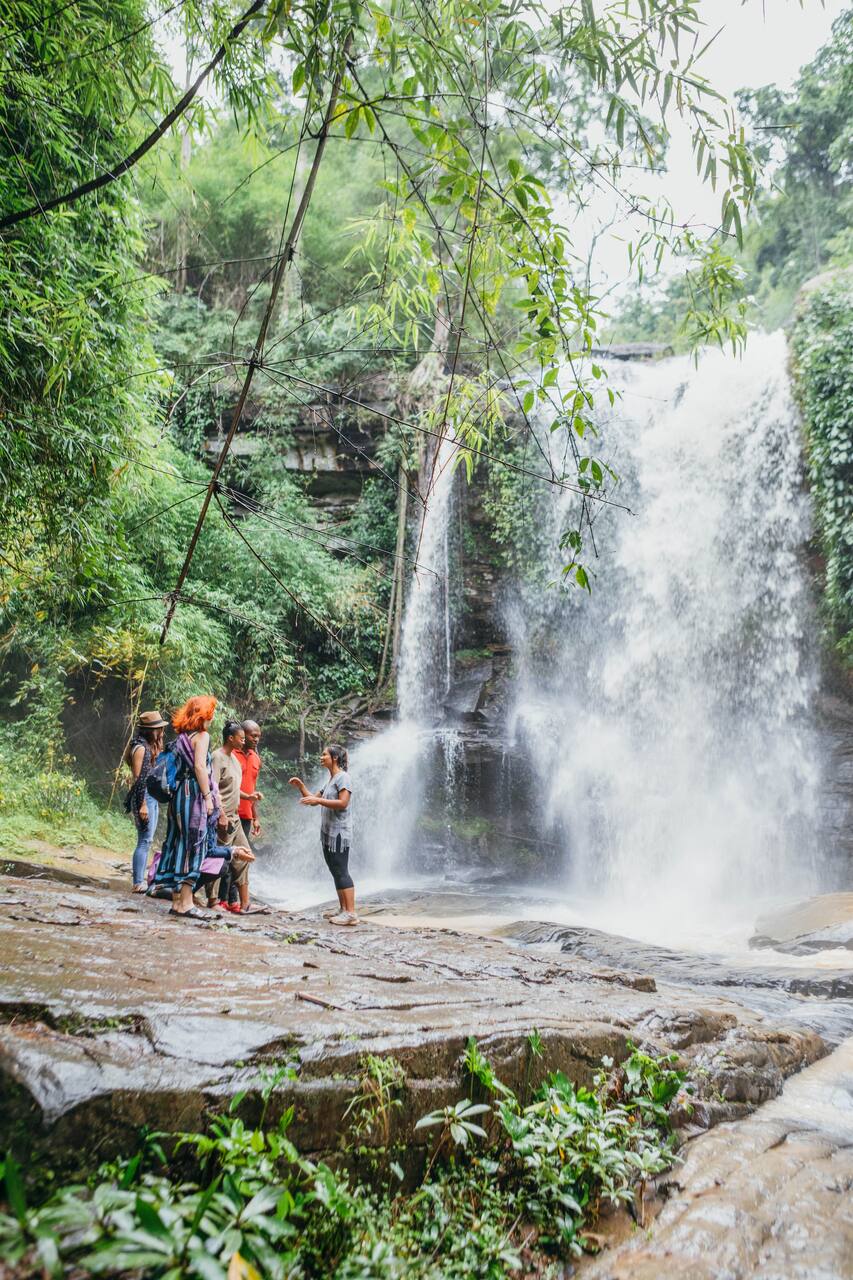 Hill Tribe Jungle Homestay
Hill Tribe Jungle Homestay
My name is Nukul and I am from the Karen hill tribe, born and raised in a mountain village in the Thai jungle. I was taught the cultural traditions of my ancestors and my people, including how to live harmoniously with the jungle. Through trekking, I empower myself and other Karen guides to preserve our traditions by sharing them with guests. I am a licensed tour guide and have been working in the…
All of the proceeds from this trek go to support Daughters Rising, an anti-human trafficking, women's empowerment non-profit based in Northern Thailand. Their mission is to empower at-risk ethnic minority girls through education, vocational training and outreach to end exploitation in their communities and break the cycle of intergenerational poverty.
こちらは
社会貢献体験
です。参加費は全額、「Daughters Rising」に寄付されます。
We also provide beer and wine at an additional cost for of-age guests.
Food
Traditional Karen meals Lunch / Dinner. Vegetarian options available on request.
Accommodations
Hill Tribe Homestay Glamp in a peaceful traditional bamboo hut
Transportation
Songteaw Transport from meeting point to hiking start point in a traditional thai truck taxi.
Sunscreen / insect repellent