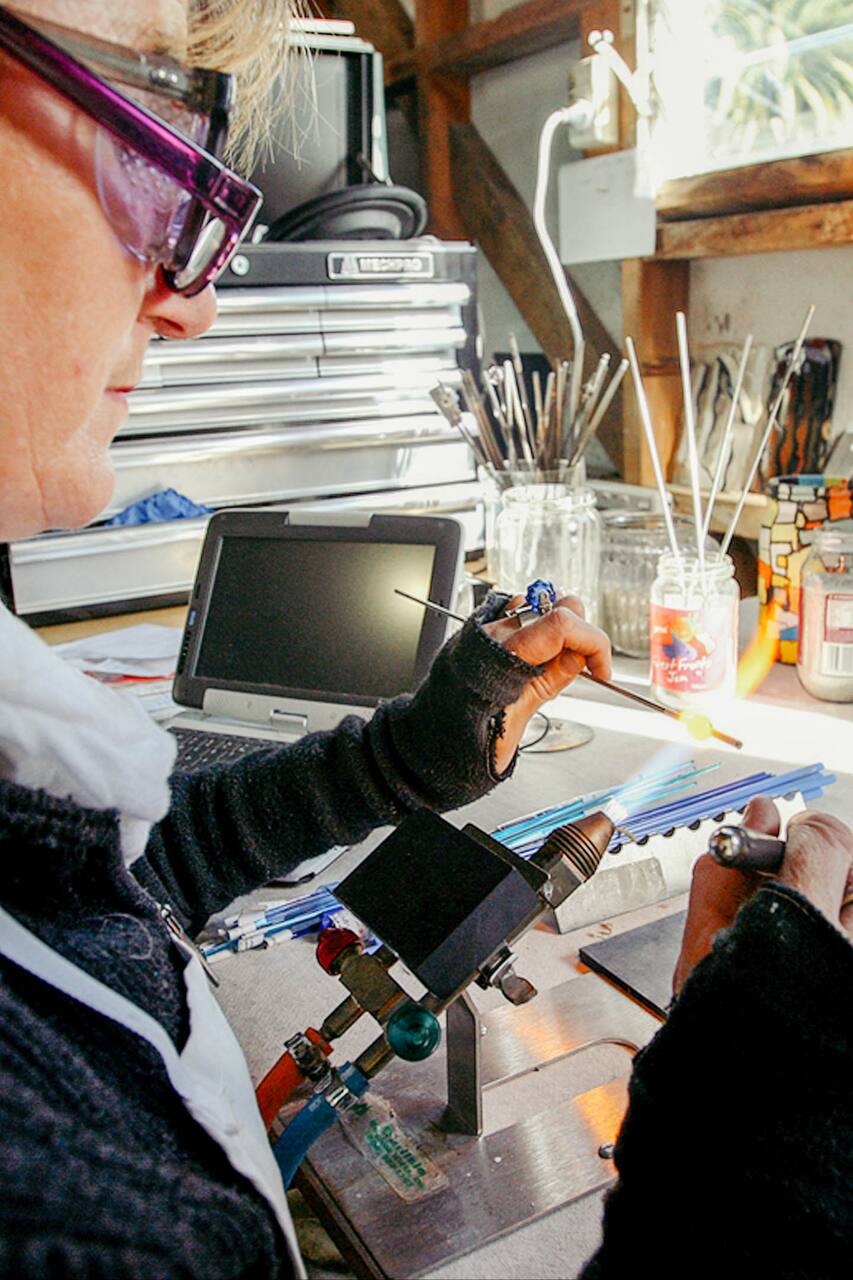 "I am fascinated by glass - by its ability to transform itself from a solid to a liquid and back to a solid again! For me it is the endless fascination of where science and art meet." I am a glassmaker who makes original, non-generic gifts out of glass! I do not blow glass - my works are proudly handmade using kilnforming and flameworking techniques and serve both functional and decorative…
Come and learn the ancient and fascinating method of creating flameworked glass beads (also known as lampworking) where glass is melted in a flame using an oxygen and LPG torch. Learn how to make basic doughnut beads and round beads in colours of your choice, and how to decorate your bead with dots and spots, and stripes. In addition you will learn about safety, tools, equipment, proper…
Parking is available right in front of the glass gates (which you will see as you drive up) and also anywhere else in the complex. There is also a map on the photo section of this listing.
Closed toed shoes are compulsory. If winter, dress warmly as it is an industrial building which has heating, but a high ceiling. If you are a person who likes to take notes, bring paper and a pen. A summary of all the points covered in the le
The heat from the torch can sometimes cause mild heat on the face. If you burn easily in the sun, you may want to apply sunscreen before you come. Alternatively, make up works just as well!