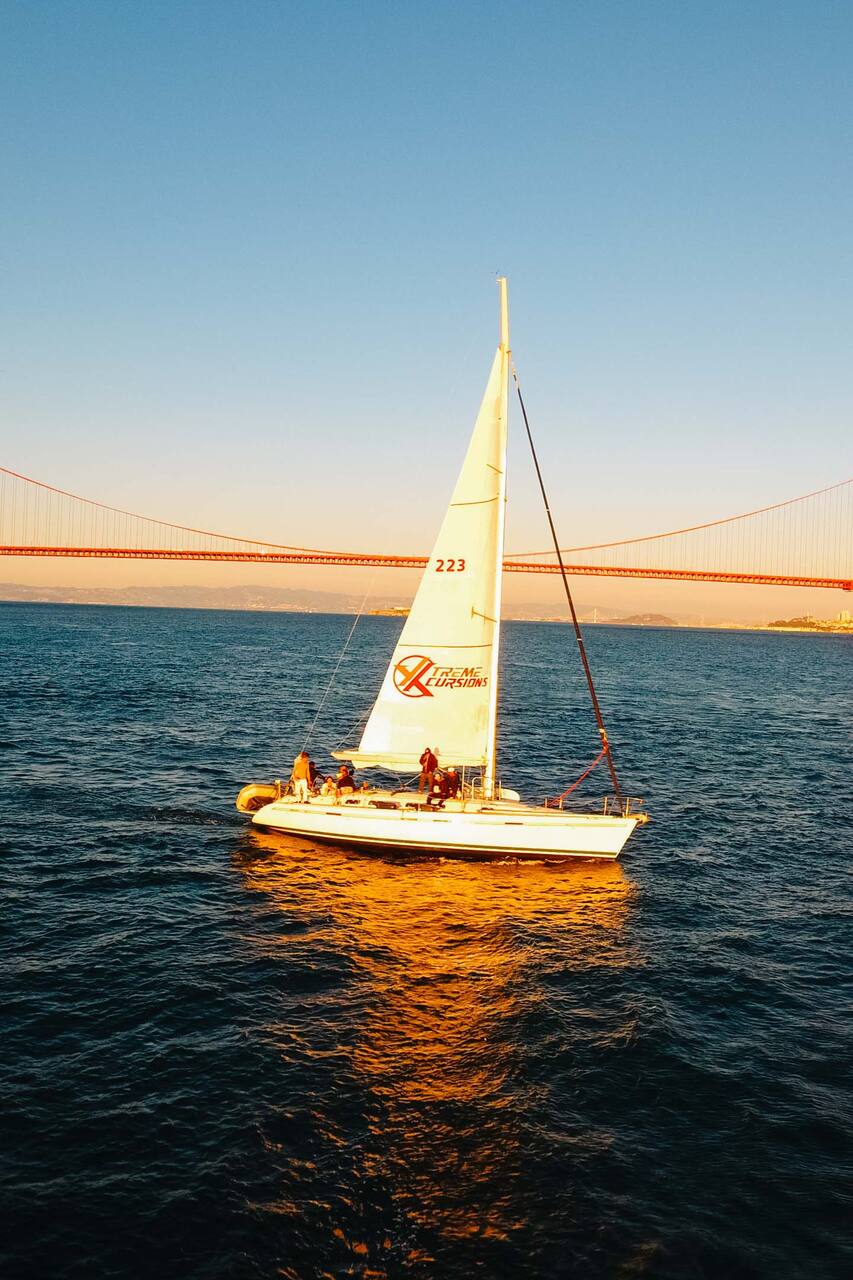 A day on the Bay SF Sailing Cruise!
A day on the Bay SF Sailing Cruise!
Alex Cartwright is a Bay Area Native and raised in and around the family business of Landscape Development. He traveled to Australia to pursue higher education and that is where he fell in love with sailing. He graduated with honors and sailed around the Australia coast all before the age of 21. He has since traveled the world over, sailing the Mediterranean seas several times and the San…
Enjoy some epic scenery while you take a day to sail around the bay. Take a cruise under the historic Golden Gate bridge and enjoy the waves with your best crew while enjoying the best view! You'll show up ready for a day on the water. After meeting your Captain and crewmates, we'll board our private sailing yacht and get ready to sail the high seas! Get your camera ready, as there will be…
Remember this is a working sail boat, not a ferry, the ride is thrilling, expect that. There are two restrooms on the boat and a large internal seating area. Expect tight quarters, its a racing yacht!
Snacks
Various veggies, chesses Refreshments
Towels if plans on swimming
Comfortable non slip shoes, you'll be on a boat!
Layered clothing, or change of clothes if swimming
Any sunblock if needed, although we usually have on board
Your camera or phone and make sure you hang on to them!
Sea band or Dramamine if sensitive to motion sickness