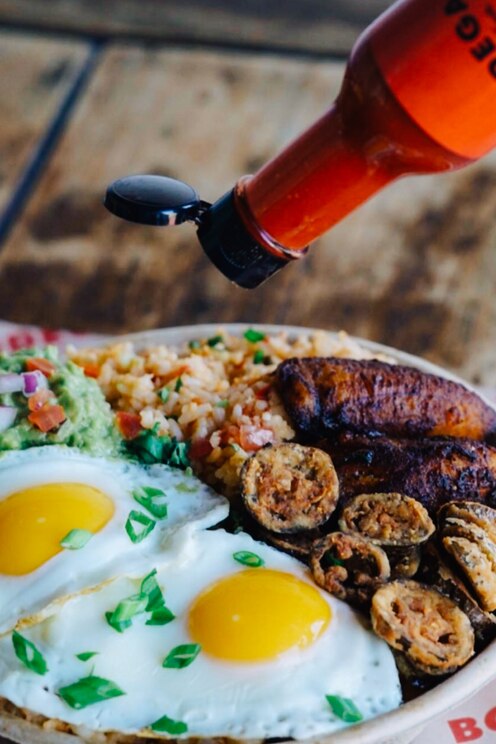 Secret bar in Miami? Where's the door?
Secret bar in Miami? Where's the door?
It doesn't get more exclusive than secret entrances, back door access, and back room dance parties. Avoid the crowds, and discover some of Miami's hidden gems and vibe with Carmen. The night begins at 10 p.m. First stop, yummy tacos in the front, tequila in the back (or whatever drink you like :)). Miami locals…

First drink is on Carmen!
Welcome to Carmen's Experience. I'm a professional Vibe Creator. If that sounds spicy and foreign to you no worries I'll elaborate. I'm a Publicist, Influencer, and Digital Engagement Strategist with access to some of the world's dopest and beautiful locations. I travel and create impactful experiences for people all across the world. From London, to Miami, to Los Angeles and more...I handpick the most exclusive local spots to invite you. I provide access to hot spots, and hidden gems. Experience a day in the life of Carmen Sandiego. Vibe seekers get ready!
Know To Grow, Inc. is a 501(c)(3) non-profit organization that connects resource-constrained communities with tools to promote growth, self-expression and economic sustainability. KTG supports, creators, innovators, inspiring entrepreneurs, and established businesses.
こちらは社会貢献体験です。参加費は全額、「Know to Grow, Inc. 」に寄付されます。
We'll eat, drink, and vibe to music at some of Miami's best kept secret locations. We will stop at 2 locations but the party never really ends in Miami :)
酒類を伴う体験です。酒類は法定飲酒年齢以上の成人ゲストにのみ提供されます。
Dress comfortably ... like you're going on a back door bar hopping adventure. Avoid heels and flip flops/sandals. There will be a 5 minute walk between locations.
飲み歩き
Secret bar in Miami? Where's the door?