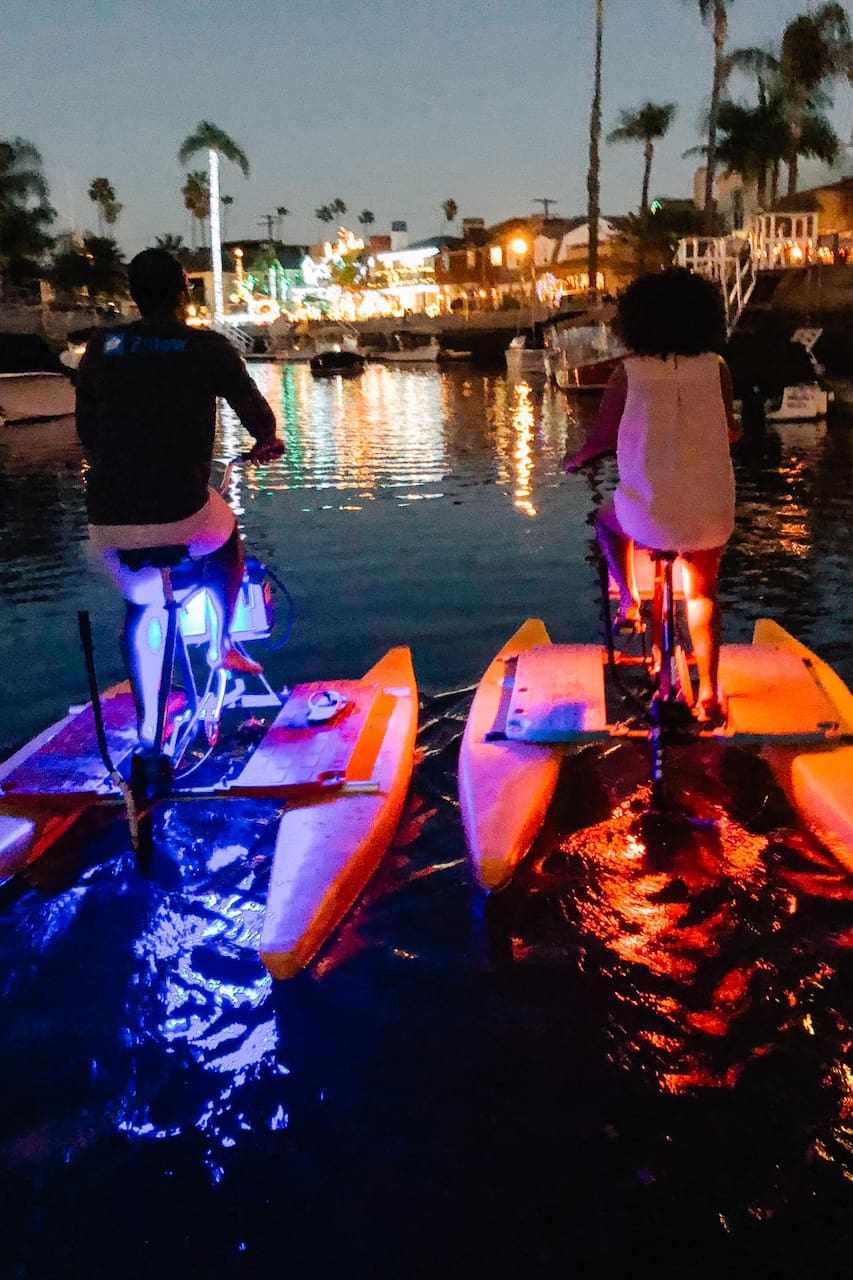 好評受付中! ご予約はお早めに。
We have the largest Hydrobike fleet on the water in the United States and the only place that has Glow Rides! We live for Hydrobiking with our guests around the stunning Alamitos Bay and Naples Island in Long Beach, CA. We are all Long Beach locals and have spent our lives living in this amazing city!
You'll board glowing Hydrobikes at night and cruise along the beautiful beach line in scenic Alamitos Bay in Long Beach. Street lamps and moonlight will guide your way. You'll hear a brief history of the 110 year old area while you play your favorite tunes on your group's complimentary bluetooth speaker. (We recommend local music, Sublime and Snoop Dogg!) Toward the end of the ride, you'll have…
Hydrobikes are VERY stable. You don't need to know how to swim or ride a bike. Dress weather appropriate. Feel free to bundle up or wear a bathing suit. You don't get wet if you don't want to.
Equipment
Waterbike/Lifejacket Waterbikes come with cubbies for valuables and two cupholders for drinks.
Warm clothes if it's cold out (You don't get wet!)
Light clothes if it's hot