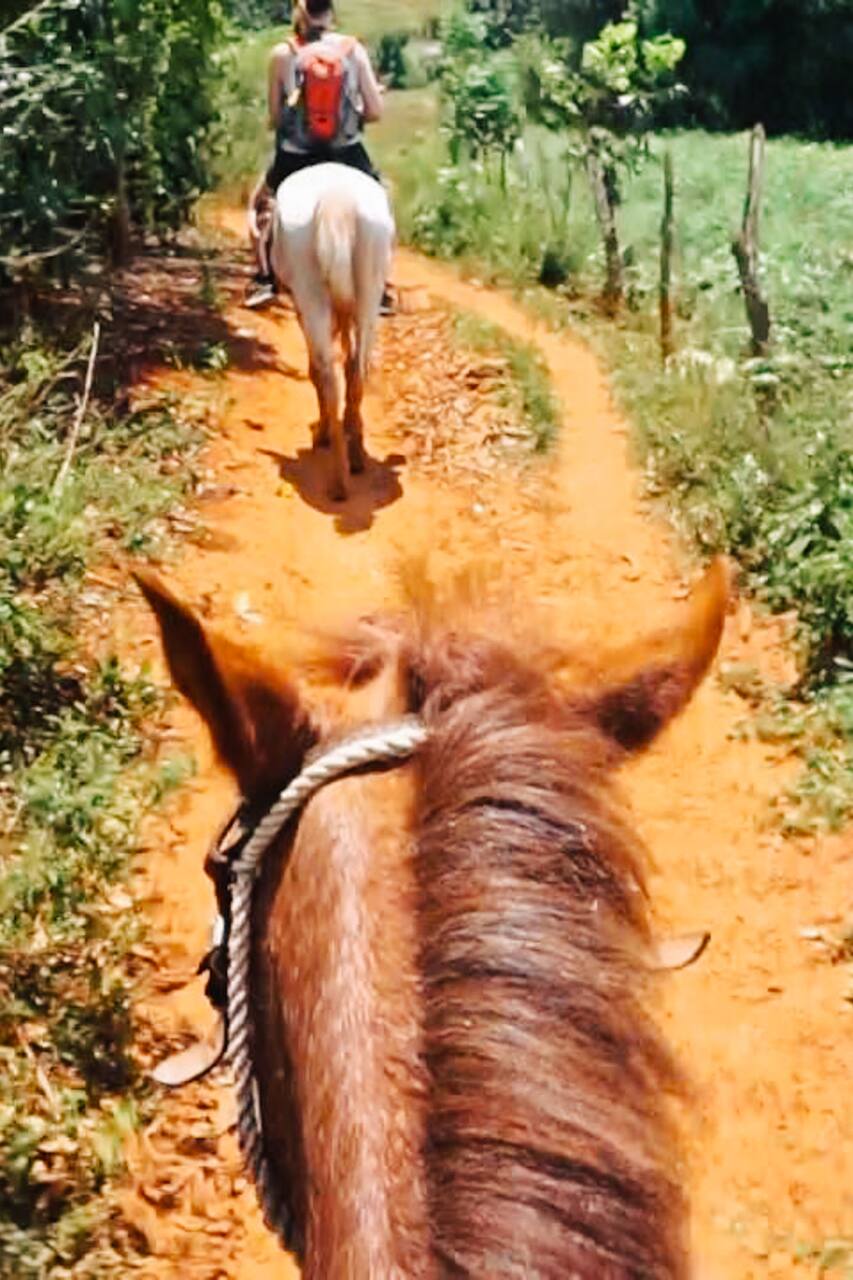 好評受付中! ご予約はお早めに。
I've been working as a tour guide professionally for around 11 years, and because of this fact i have been able to visit and discover Cuba from tip to toe, but Viñales has always been a must for me when it comes to showing it to foreign friends. This is already a family business in which my siblings May and Ray are involved and my older brother Damian runs operations. Like this we can take turns…
It's a great day full of nature, breathtaking views and amazing local food. We will be immersing ourselves in Cuban daily life by visiting locals and trying authentic attractions of the area. local tourism is part of our tour which takes you directly to people-to-people exchange. Pick up start from 8:00 despite the time you booked. drive there is 2.5 hrs but no worries Bring extra cash for lunch…
- All pick ups begin from 8:00 despite the booking time in order to fully enjoy and not to rush. -Bring some snacks since lunch will be at 3:30 -Bring cloth that can get dirty since may get muggy -Check my other experiences: *salsa lessons at a rooftop studio* Exploring Bay of Pig with a Professor
チケット
Horse ride and cave fee. You will have a farmer leading you through the valley showing you the wonders this land treasures.
移動・送迎
Van/driver/ guide Round trip transportation is included, as well as driver and myself as a guide for the entire day.
用具
Equiment for the horse you will count on the necessary equipment for horseback riding
Its recommendable to bring a hat and put some suncream on you.
Money for your own expenses such as souvenirs, and lunch. Also if you decide to buy something such as cigars, run, drinks please bring your own budget.
We will enjoy a day full of nature, adventure, and some adrenaline. we will visit a tobacco farm plantation, meet their owners and workers, hear stories directly from them and share experiences. we will visit a cave where first Indians lived being able to walk inside and then go on a boat ride. we will stop by a prehistoric wall painting. we will horseback ride for about 1 hr among Mogotes and nature. A day full of joy and stories!!!
今後の予約可能状況
ご希望の日時に空きが見つからない場合は、Yunietxiさんにすることもできます。

好評受付中! ご予約はお早めに。
- All pick ups begin from 8:00 despite the booking time in order to fully enjoy and not to rush. -Bring some snacks since lunch will be at 3:30 -Bring cloth that can get dirty since may get muggy -Check my other experiences: *salsa lessons at a rooftop studio* Exploring Bay of Pig with a Professor