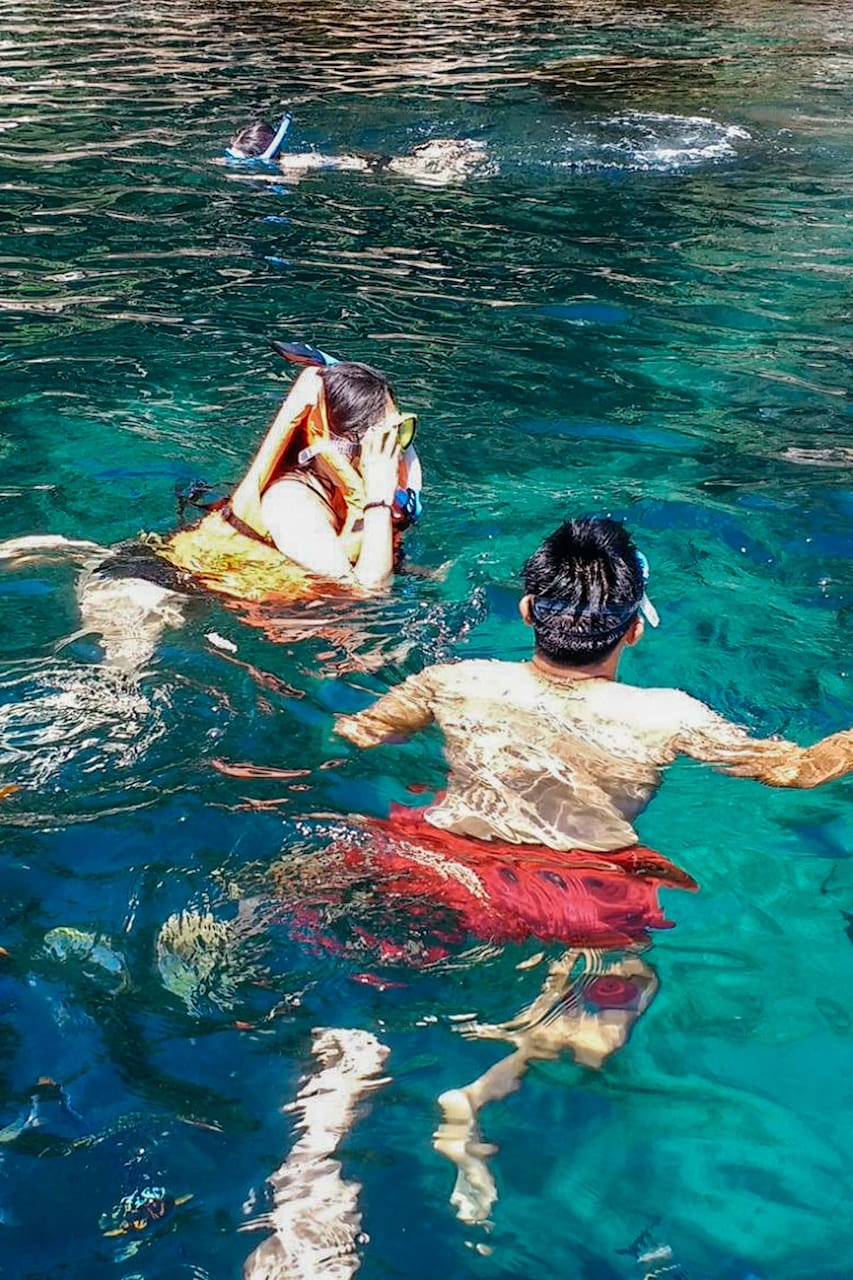 シュノーケル、トレッキング、食べて遊ぶメキシコ体験
シュノーケル、トレッキング、食べて遊ぶメキシコ体験
Includes:
食べ物、ドリンク、用具、移動送迎
Your host has over 20 years experience in hospitality. We love Puerto Vallarta and have lived there for over 10 years. I am originally from India and have lived in USA, Canada. I fell in love with Puerto Vallarta and have bought my dream place there. Vallarta truly is a paradise and we love taking our guests on this journey to discover some of the most beautiful and undiscovered areas of Puerto…
Recommended for groups of 3+ Go to a pier in a small fishing village called Boca De Tomatlan. Take a boat from the Pier and cruise past picturesque coastal scenery, where dolphin encounters and humpback whale sightings are common occurrences in winter. On the way to/or way back from Yelappa we will snorkel near the Mahahuitas area. Head to Yelapa where you can relax on the breathtaking…
Suitable for all age groups. Activities include walking, snorkeling, climbing in/out of boat and lots of fun. Guest may choose to participate in any activity.
Transportation
Boat, Pickup and Drop Off