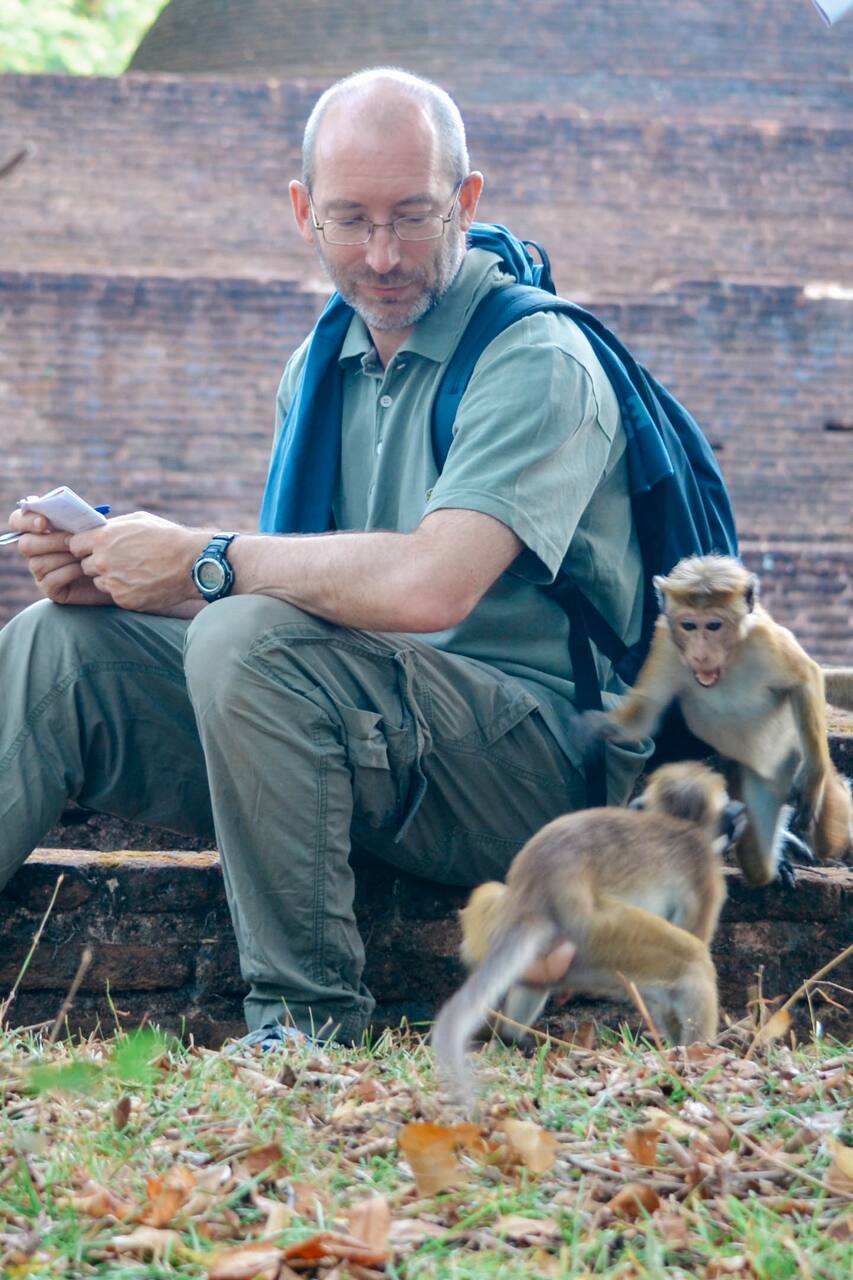 Human Family Meets Monkey Family
Human Family Meets Monkey Family
The Smithsonian Primate Research Station was established at Polonnaruwa in 1977 and was a replacement for two similar facilities there on and off since 1964. Our research methods involve following monkeys on foot through the forest and recording their natural behaviors, usually by hand-written notes according to scientific protocols. I am zoologist and Visiting Research Professor at the National…
Association for the Conservation of Primate Diversityについて
We are registered as a Not for Profit company in Sri Lanka for the conservation of primate diversity in the region. We undertake educating the villagers and the school students in the area as well as hold large group lectures on conservation to facilitate the understanding of the human monkey conflict in the dry zone. All the while carrying on our on going research work on the dry zone primates.
こちらは
社会貢献体験
です。参加費は全額、「Association for the Conservation of Primate Diversity」に寄付されます。
We begin early so that you can encounter the majestic Hanuman or the Grey langur, and a small troop of very active & gregarious Toque macaques. We'll watch them wake up and follow them closely for a small part of their day while they venture out to feed & interact socially with other species, animals & sometimes even us! As we continue walking through the park, you may also meet Maya, Kip & the…
Guests need to pay for the Archeology entry ticket which is not part of our fee. The counter takes LKR only. USD 25 per adult and half for children.Please bring plenty of water but no food on tour.
Insect repellent with DEET
Wear long sleeved cotton shirts and long pants and covers shoes
USD 25 for the Central Cultural fund Entry ticket to the Archeology Grounds entry ticket