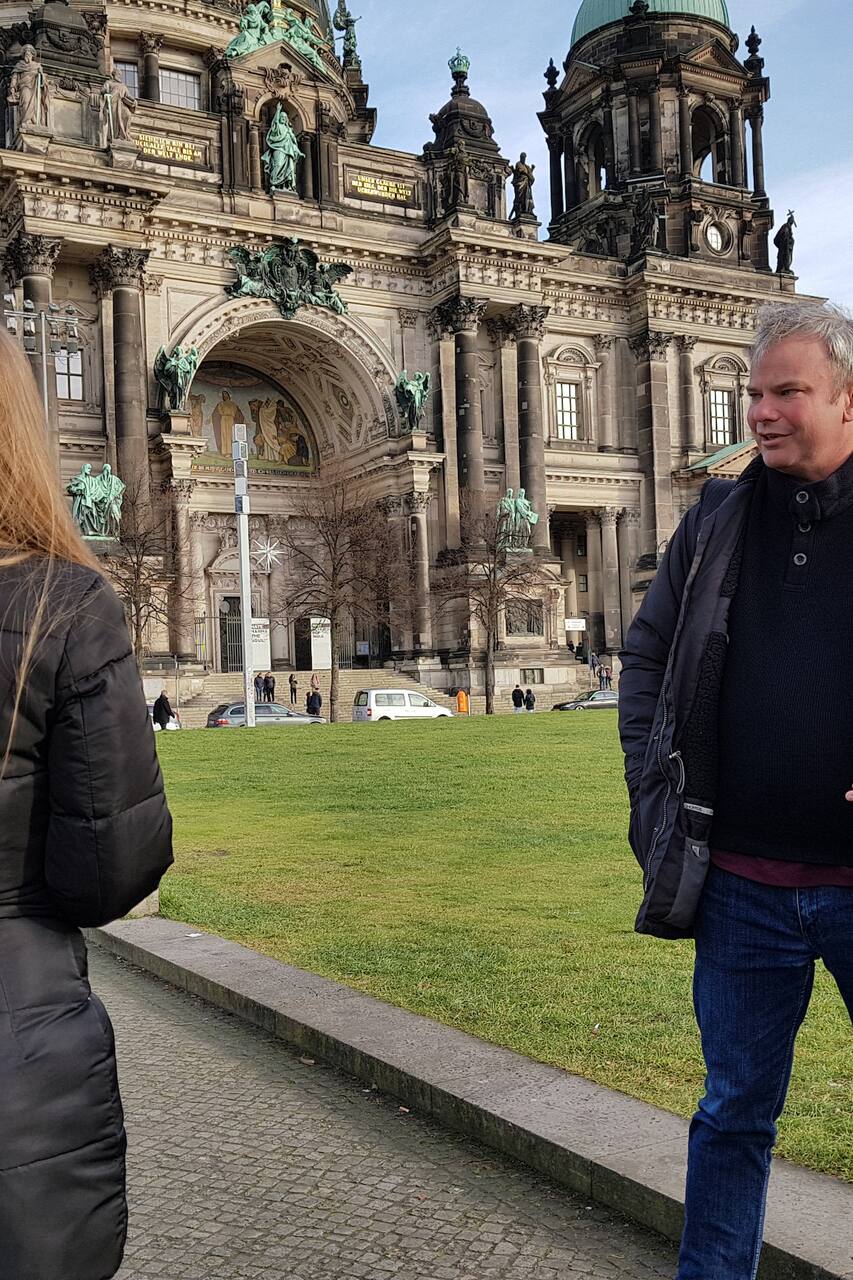 I've been traveling for 25 years, and let me tell you, Berlin has some of the most exciting stories to be found anywhere on Earth, and I would love to share them with you. I'm a historian and author, and have two MAs in history, so this is something I'm passionate about. If you're looking for great insights and fascinating stories, delivered with a dash of humor, you've come to the right place.
In this two hour walk, you'll trace the city's past through several major squares and monuments on a tour full of those wonderful "a-ha, now I get it!" moments. You will hear some fascinating stories about Berlin and hit some of the best sites the city has to offer. We'll start with the mighty Alexanderplatz and take in five of the city's great squares. We'll finish in the heart of old Berlin…
Please be sure to bring water, a hat or cap, umbrella, and wear warm clothes—whatever you need, depending on the season.
walking shoes and umbrella if needed.
You'll see a mix of highlights and must-sees alongside those hidden, out-of-the-way gems that really bring the city to life. We'll learn what secrets the might Alexanderplatz holds, and how those secrets are connected to the nearby Nikolai Quarter. We'll then move on to discover the stories behind Berlin's two greatest squares, the Lustgarten and the Bebelplatz.