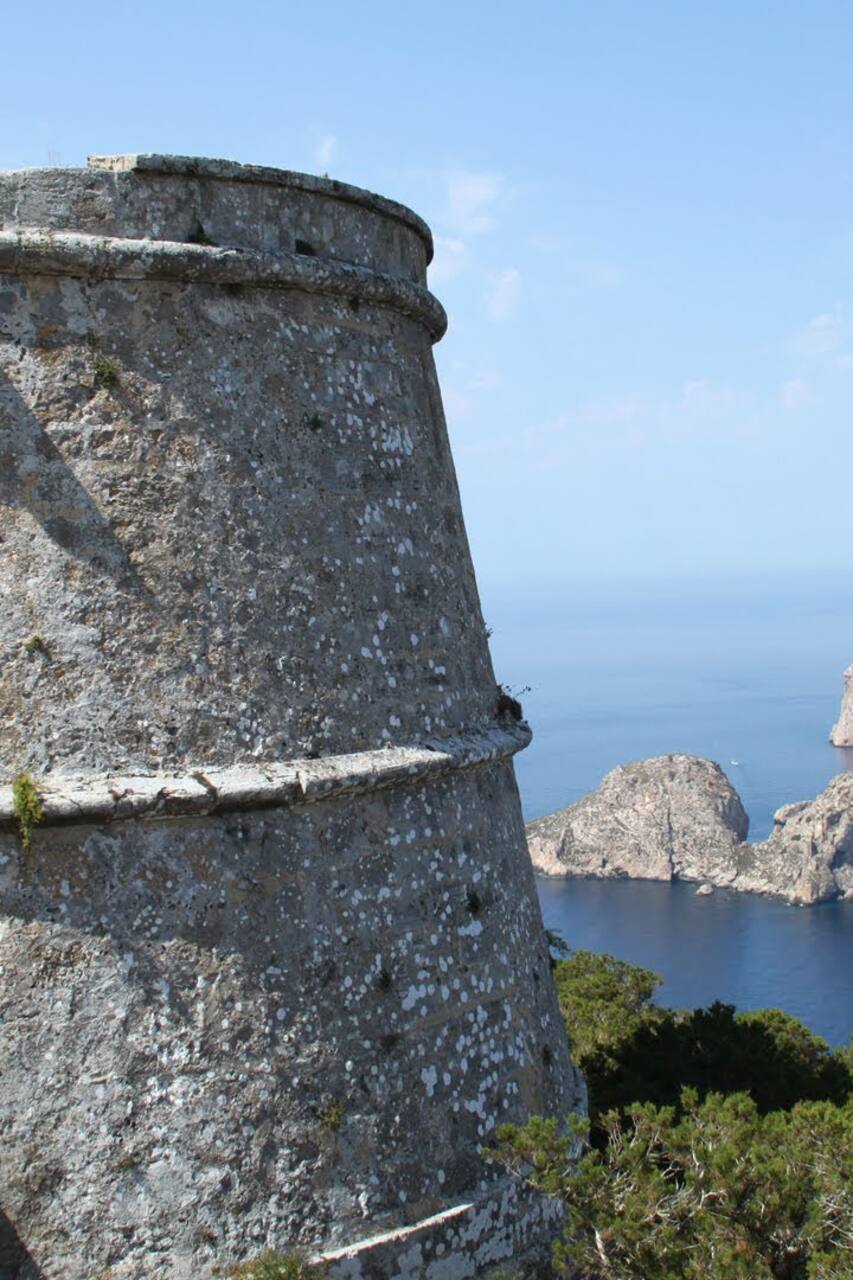 Hike Pirate Tower overlooking Es Vedra
Hike Pirate Tower overlooking Es Vedra
I was born in Italy and lived in London for 13 years before moving to Ibiza. Ibiza is a wonderful place, steeped in rich history, with a unique laid-back lifestyle, beautiful scenery, a breath-taking nature waiting to surprise you around every corner. I lead small groups on nature-based walking tours in Ibiza, enjoying the Island's natural and cultural heritage.
Enjoy a magical walk over cliffs with stunning views of Es Vedra. We start at the lovely village of Es Cubells, one of the smallest villages in the island; a charming village located on the edge of a cliff. We will folllow the footsteps of Palau, the famous priest who founded the church of Es Cubells and spent the final 10 years of his life meditating in Es Vedra. We will be walking through…
Distance: 10km Duration: 3 hrs Difficulty: medium
We will depart from the small village of Es Cubells, walk through paths in the forest and vine groves until we will reach the cliff and go up to the towerTorre des Savinar, the watchtower with the most spectacular landscape in Ibiza, from here you get the incredible view of Es Vedra!
ガイド付きハイキング
Hike Pirate Tower overlooking Es Vedra
新着の体験