⭐一生に一度のスキューバダイビング in カンクン⭐
⭐一生に一度のスキューバダイビング in カンクン⭐
Includes:
食べ物、ドリンク、チケット1枚、用具、移動送迎
5月28日まで一時休止します。 新型コロナウイルスの感染拡大に伴い、コミュニティのみなさまの健康をお守りするため、現在多くの地域でAirbnb体験を一時休止とさせていただいております。ご予約前にヘルプセンターで最新情報をご確認ください。
I'm a PADI Master Scuba Diver Trainer, as well as an Emergency First Responder Instructor, a lifeguard and a swim teacher. I've been scuba diving for over 18 years, all over the world and I have close to a decade of experience with "1st time Divers" and "PADI Open Water Certifications" students. I am as passionate about scuba diving, as I am about teaching it! Everyone is capable of scuba diving,…
We'll go scuba diving to MUSA (museum of underwater statue) OR a Caribbean Reef (natural reef). Both are beautiful, 100% safe and incredibly easy to do! NO experience required! No license necessary! PLUS PICTURES and VIDEOS are INCLUDED for FREE (over $60 dollar value) and a tradicional Mexican lunch torta and a drink are also included at the end of your scuba diving trip for FREE. This LIFE…
Marina Service & dock fee of $80 USD (1800 pesos) per person is NOT INCLUDED and must be paid in CASH ONLY with exact change the day of the activity to participate. MUSA = Mon-Wed-Fri-Sun or REEF = Tues-Thur-Sa
昼食
FREE Mexican Lunch Torta (ham or chicken) + Soft Drink included AFTER scuba diving.
イベントのチケット
FREE PICTURES AND FREE VIDEOS OF YOUR SCUBA DIVING EXPERIENCE WITH ME (OVER $60 DOLLAR VALUE FREE)
船
Boat transportation This is provided by a 3rd party company I lease its service from.
用具
All Scuba Diving Gear EXCEPT wetsuits, they are optional and they are not included. When available, you can rent a 3mm shorties for $8usd, on site.
Marina Service & dock fee is NOT INCLUDED in the price. A $80 dollars (or 1800 pesos) cash payment only per person.
You are required to be able to swim. You DON'T have to be a great swimmer, but you need to be able to kick correctly in the water so you can move.
If you do not know how to swim, YOU CAN scuba dive... BUT you need select a PRIVATE TOUR option so I can focus 100% on you.
Extra cash if you decide to rent a wetsuit, taxi ride, etc... (Pesos or dollars)
Swim suit/ bikini already on you & Towel and Sunblock
MOST IMPORTANT: Bring an "I CAN" mentality and be ready to experience something "totally diferente."
Gratuity is NOT included. If you enjoyed my experience, my teaching and my tour. Give me a tip... i wont get offended, on the contrary, I'll appreciate it! Just like a restaurant or a bar if you liked and enjoyed the service you received..
Bring 1 Dramamine pill (or similar) per person, to avoid getting motion sickness, it can ruin your scuba diving experience if you get motion sickness in the ocean.
We'll start with an introductory scuba diving talk on a beautiful Cancun beach. Then we'll walk to the pool for your scuba diving training session. Once we are finished we'll take a beautiful boat ride and go scuba diving at "Manchones - Cancun - Isla Mujeres National Park" IMPORTANT (no exceptions) Please Make your reservation depending on where you want to go diving: MUSA Dive: Mon, Wed, Fri or Sundays only! or REEF Dive: Tue, Thur or Sat only!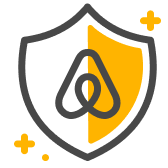 ゲストの安全
野外活動にはさまざまなリスクが伴い、体験参加中に危険な状況にさらされる可能性もございます。 安全性は自らの能力と状況(会場、天候、装備など)から判断し、ご自身の責任でご参加ください。
12歳以上の方4名まで参加できます。 IMPORTANT REQUIREMENTS - NO EXCEPTION: 1.- You understand and agree that each person will pay a $80 dollar (1800 pesos) "Marina Service & dock fee", which is NOT included in this price. This must be paid at check-in, CASH ONLY…
Marina Service & dock fee is NOT INCLUDED in the price. A $80 dollars (or 1800 pesos) cash payment only per person.
Marina Service & dock fee of $80 USD (1800 pesos) per person is NOT INCLUDED and must be paid in CASH ONLY with exact change the day of the activity to participate. MUSA = Mon-Wed-Fri-Sun or REEF = Tues-Thur-Sa
地元と体験活動を愛してやまない現地の方がご案内。

少人数で個別対応が可能です。

すべての体験は「中の人のアクセス」の観点から審査を受けます。
⭐一生に一度のスキューバダイビング in カンクン⭐